West Herr Wednesday: Steve Dermody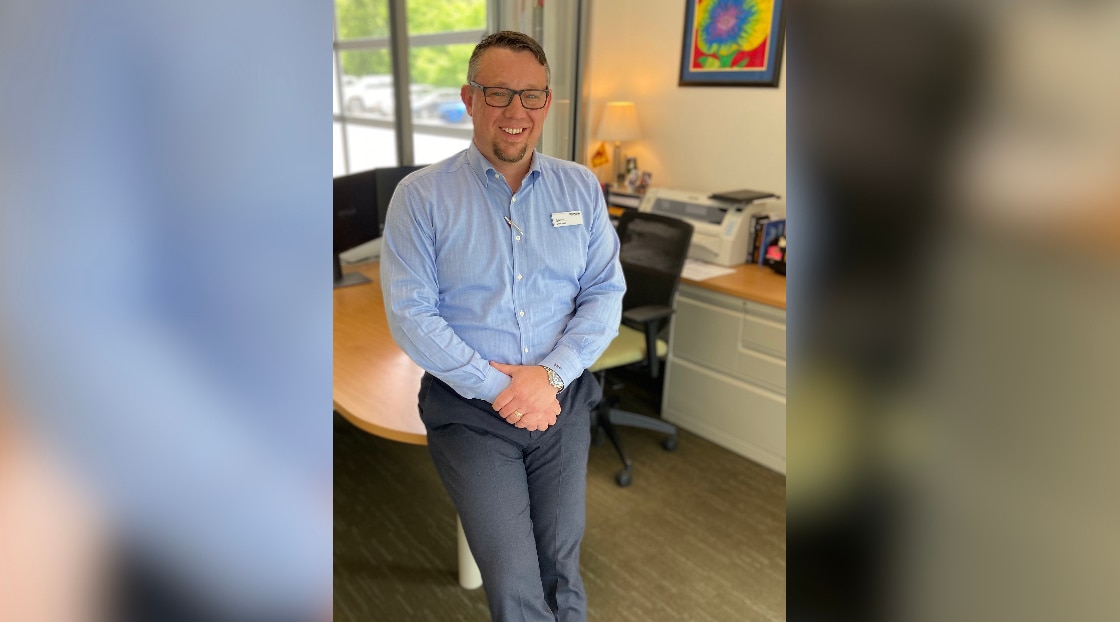 For this week's West Herr Wednesday, we visited the brand-new West Herr Toyota of Rochester to get to know Finance Manager, Steve Dermody.
Steve was raised in Greece, NY.
"I was actually born in Sellerville, PA while my Dad was attending Bible school, but grew up in Greece and went to school in Greece as well."
The biggest part of his childhood was attending church.
"I attended Greece Assembly and played softball there for 20 years. It's where I met my wife. We were married there, and our kids were dedicated there. Church has been the biggest center focus of our lives."
When it comes to the automotive industry, Steve has been working in it for 27 years.
"I started off as a Sales Floor Greeter for a local Rochester Pontiac GMC store. Within three months, I was selling cars and finishing top three in sales. Three months after that I started being trained on the finance and insurance side of the business."
Steve tried a few different positions during his career journey.
"I spent some time on sales desks and then as Finance Director at a bigger store, but most of my 27 years in the industry has been running finance offices."
About 7.5 years ago, Steve made the jump to Vanderstyne.
"I had spoken to Jay (Vanderstyne) a couple of times of the years, but we always parted as just friends. Finally, about 7.5 years ago we decided to make it work. My whole life was in Greece except for my job, so making the change to Vanderstyne was exciting for me."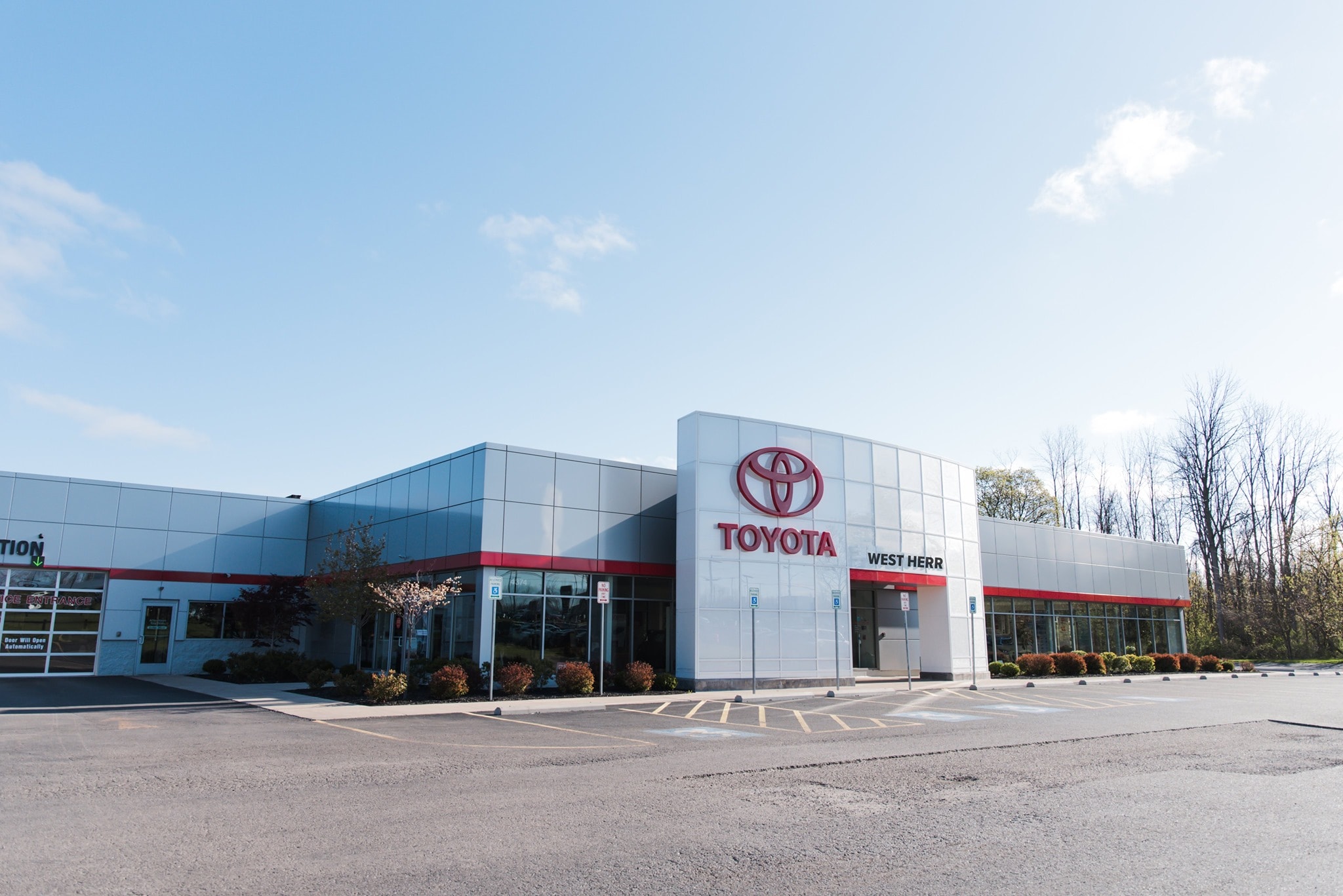 With West Herr acquiring Vanderstyne at the end of April, Steve has already noticed a big similarity he really enjoys.
"My favorite part about working at Vanderstyne was the fact that it felt like an old doctor's office. Meaning people would come in and talk to you about their life for 20, 30, or 40 minutes before you got to discussing the car matter. It was extremely personal. Even though West Herr is a much larger operation and higher volume, that same personal touch applies. I still feel we are a small doctor's office, but just a little bigger now."
When it comes to his future, Steve feels like he has a lot more to give.
"Despite the amount of time I've already been in the industry, I feel like I'm only halfway through my career. Starting off at such a young age really gave me the ability to get this experience under my belt. You know I could keep doing the job I'm in now until I'm ready to retire and be perfectly happy, but I'm also eager to grow into new and different roles to help more people. I think I bring a lot to the store and organization and would love the opportunity to perhaps not do the sword wielding each day, but instead help those who are doing it."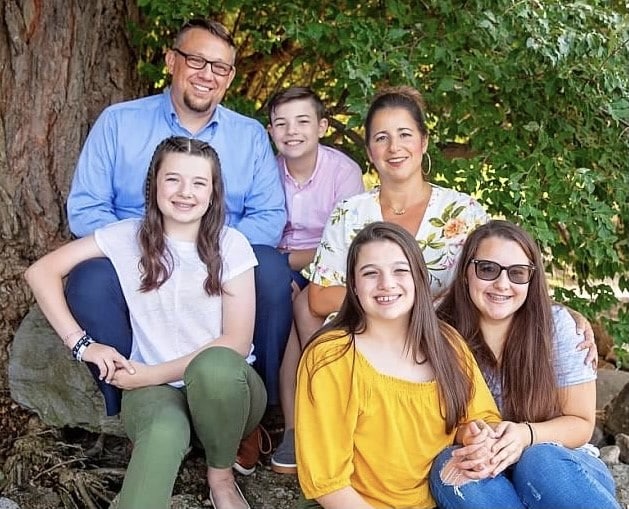 Outside of work, Steve spends most of his free time with his family.
"My wife, Cristina and I met 30 years ago. We have three daughter, Adelina (21,) Eliana (17,) Isabela (14) and then our son, Seamus, is 13. The kids are at the age where most of our free time is spent getting them to and from their own activities. Eliana is a varsity swimmer and was volunteering at the library for a while. She is heading off to UB in the fall for school. Isabela is into theater and dancing, while Seamus plays tennis. Our oldest daughter, Adelina, is disabled, so she doesn't have the same activities, but requires her own time and attention as well."
Looking back on his time in the industry, one person really jumps out that has helped Steve get to where he is today.
"This probably sounds cliche, but I'd have to say Jay Vanderstyne. He gave me the opportunity to really run my own department. Before that, I was working in corporate structures that didn't really give you that freedom to grow anything. Once I got to Vanderstyne, as long as it was good for the company and good for our customers, I had Jay's support."
In closing, Steve wanted to highlight one his favorite activities.
"So, my wife actually runs half marathons and one of our favorite things to do is go away for race weekends. My wife runs and I am in charge of finding new places to eat. She is hungry because of the marathon and I'm hungry, well, because I'm always hungry," Steve said laughing. "I enjoy being that support system for her."
A big welcome to Steve and the rest of the Vanderstyne crew from all of us at West Herr!