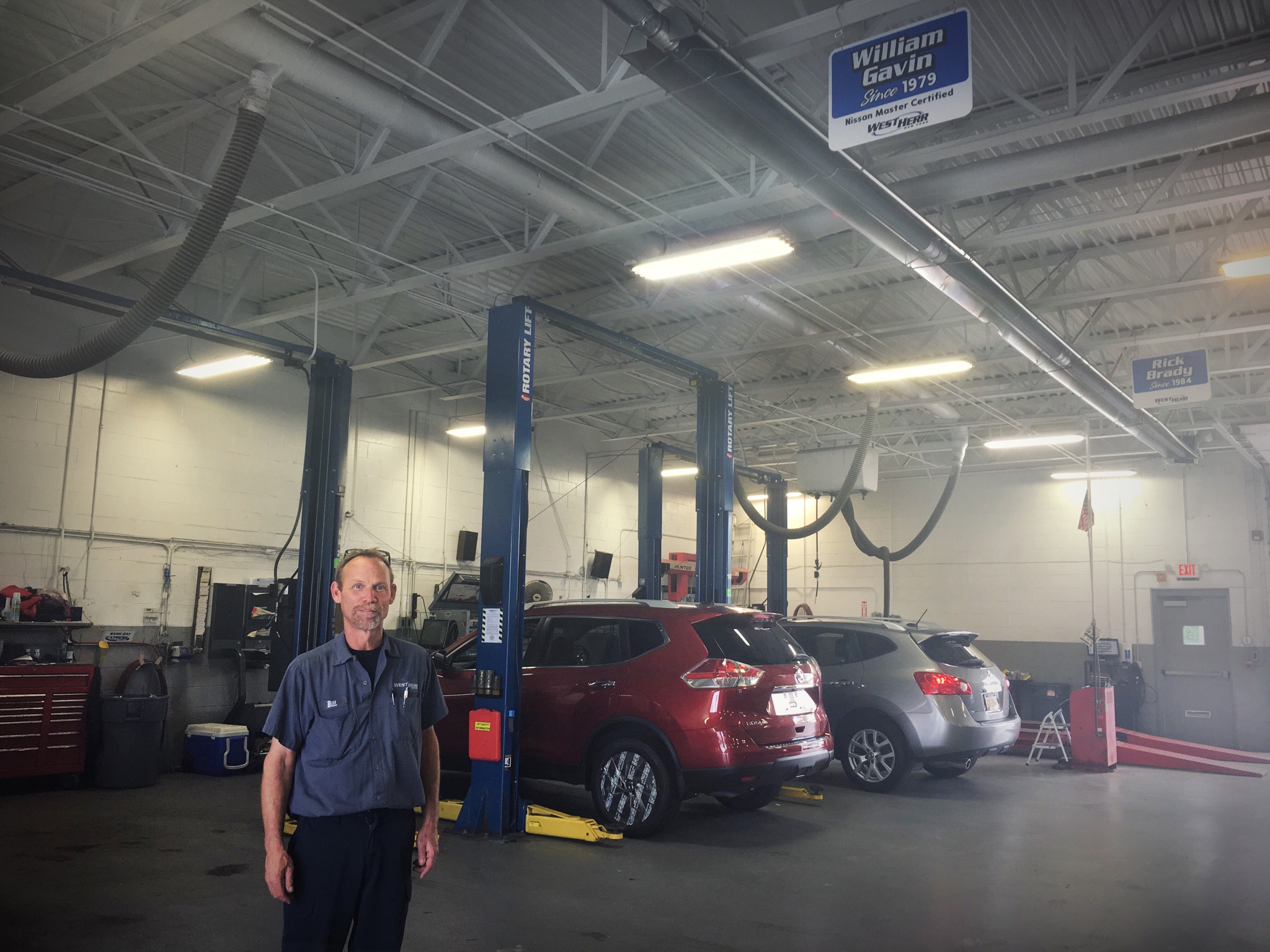 This week's West Herr Wednesday is our talented service technician,
Bill Gavin
. Bill has been with our Nissan Orchard Park location for twenty-six years, originally working for Southtowns Nissan in 1990 through 2002 when we acquired the dealership. He has always been very hands-on and has loved building since he was a kid. He then took those skills into the automotive industry, getting a job at D&H Motors in Blasdell when he was sixteen. He received a vast amount of experience through that position; from working on cars to painting them, he did everything! After D&H, Bill changed direction and owned his own shop for a little while. He then made the move from there to Southtowns Nissan in 1990, and has been at the same service bay ever since!
Bill grew up in the Blasdell area. His family means the world to him; he is happily married for 27 years and has four wonderful children and two adorable grandchildren, a three-year-old granddaughter and a two-year-old grandson. Bill believes that there is something to be said about the days spent outdoors rather than being constantly connected to our technological devices, and enjoys just coming home from work and relaxing on his porch with his two rescue dogs.
We truly appreciate your loyalty and dedication to your job, Bill. You are a valuable asset to our company, and we are extremely thankful to have you as a member of the West Herr family!