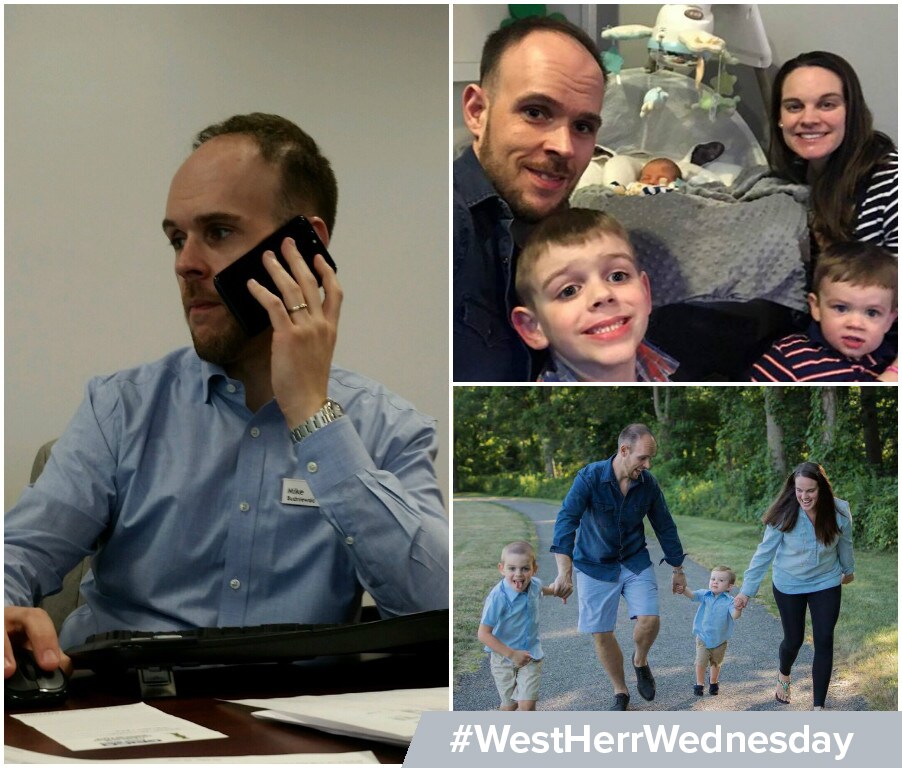 Meet this week's West Herr Wednesday,
Mike Budniewski
, our Used Car Sales Manager over at Honda Lockport. Mike will be celebrating his tenth year anniversary of being in the West Herr family this upcoming September. After graduating with his business degree from SUNY Fredonia, Mike made the move to the automotive industry and never looked back. Mike got his start with the company at Nissan of Orchard Park working in sales. In 2012, Mike switched over to a finance manager role at our East Aurora and Toyota stores. A couple years later, Mike found his Kia Subaru home as sales manager, and just recently moved to Honda Lockport after an opportunity opened a couple weeks ago to shift into a Used Car Sales Manager role.
What Mike enjoys most about West Herr:
Before you work at the company, it seems like a huge operation, but it truly is a tight-knit family. No matter which store you are at, everyone always makes you feel welcome and that you are working as a team toward a common goal. Scott's philosophy trickles down to the store level and is carried out by each individual within the company.
Outside of work, Mike enjoys spending any spare time that he has with his family. Mike actually met his wife, Colleen, while she was working at our Nissan OP store as one of the original BDC crew. Mike and Colleen are the proud parents of three wonderful boys, Cole, Ethan, and their newest member, Wilson, who they just welcomed into the world last month! They are certified foodies, and love to explore local restaurants as a family.
We are proud and grateful to have Mike in the West Herr family, and we wish him all the best in his new role!