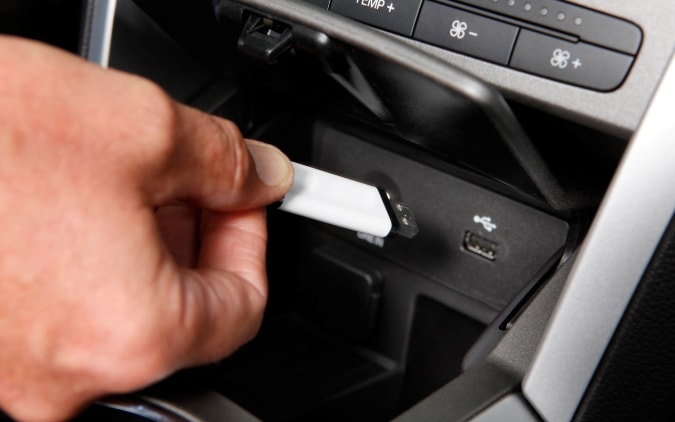 A growing trend in the automotive industry is the phasing out of CD players in vehicles. I suppose the idea makes sense. Larger more sophisticated radios badly need the space taken up by traditional CD players. Couple this with the fact that more and more people are using XM radio, smart phones, and streaming Bluetooth audio to play their own music on their vehicles and you've got a recipe for the demise of the traditional CD player.
It's an easy thing to miss. I frequently get calls from customers who have had their vehicles for weeks or in some cases months and are just now looking for their non-existent CD players.
So what do you do when you have a library of music on CDs, but no in-vehicle CD player to play them? You've got a couple choices.
Get One Installed – One option is to simply have a CD player installed. It used to be as easy as just putting a different radio head-unit into your car, but on more recent vehicles many vital systems are run through the menus of the factory touch screen infotainment system, so taking it out and replacing it with a generic one doesn't really work. There are companies that make stand alone CD players meant to be mounted into vehicles for just this reason. This is only temporary obviously, because your next vehicle will probably also not have a CD player, and you'll have to have someone take the unit out of your old car and install it in your new one. This is clearly the most expensive option.I typically recommend people go with option number two…
Convert your CDs to MP3s – This option is a little more technical, but is exponentially less expensive and a way of (for a while anyway) future proofing your music library. Here are the steps you will need to take:
- Use a computer to convert (or "rip") your CDs to MP3 music files.
- Once they're converted, move those files on to a USB flash drive
- Plug the USB Flash drive into a USB port in your vehicle, and you'll be able to listen to any and all of your music.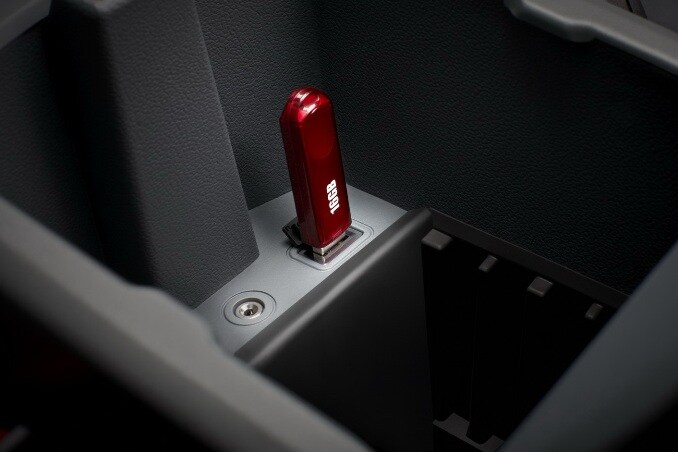 Obviously, it's a little more complicated than that, but those are the basics. You can convert CDs to MP3 on a computer using iTunes or any other ripping software, just make sure the format iTunes is converting to is MP3 and not another more obscure format. One at a time you'll put your disc in the computer, choose to convert the disc, and wait a few minutes for it to finish. This process can take a while with a bigger library, but once it's done you'll forever have your music in a digital format that will play is any newer vehicle with a built-in USB port.
USB flash drives are getting less and less expensive all the time (you can get a 16 GB for $6 easily at any department store) and they aren't affected by magnets like older kinds of media storage used to be.
Once the USB flash drive is plugged into your car, just choose UBS as the audio source on your radio and you'll be on your way. You can use the onscreen controls to select the artist, album, or song you're looking for. Some brand's infotainment systems will even let you choose what you're listening to from the USB drive with voice commands.
If you have any questions let me know, I'll be happy to help.