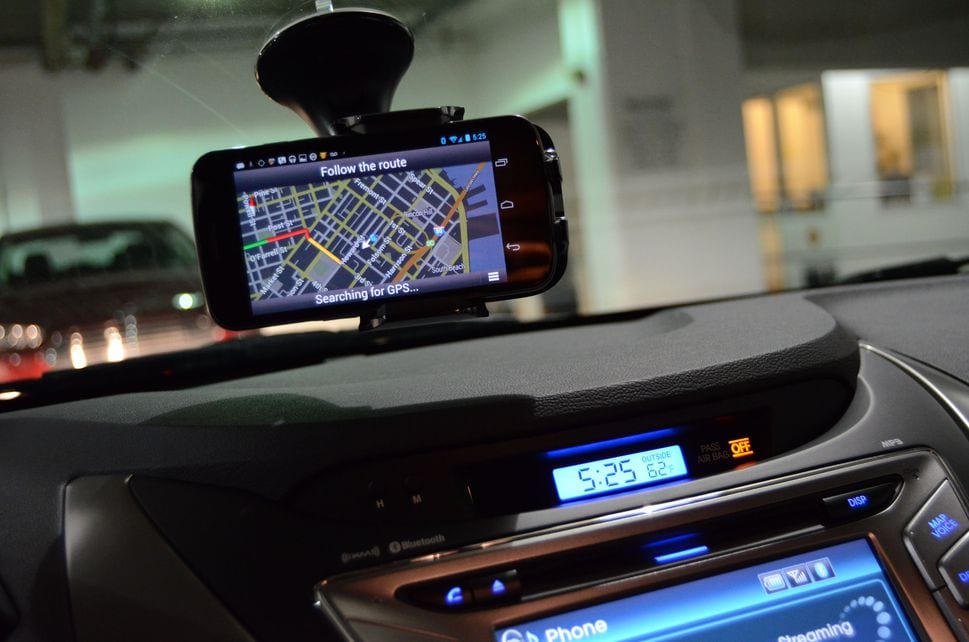 Somewhat often customers will contact me and tell me they like using their phone's navigation when in their vehicle. The question I regularly get asked is "why can't I hear what the phone's navigation is telling me when I'm in my vehicle?" Good question!
When you pair your phone to your vehicle, two different kinds of Bluetooth connections are being made at once. First your phone is connecting to allow you hands-free calling. This is how you can use your voice command system to simply speak the name of the person you're trying to call and the car will dial for you. The second way your phone connects is as a media device. This allows any audio coming out of your phone to be sent to the car so you could listen over your speakers. However, in order to make this work the audio source you're listening to has to be Bluetooth Audio. This has been a source of frustration for some customers, because this means they can't listen to AM/FM/XM radio and receive navigation at the same time.
Apple has come up with a way around this headache, by allowing users access to something called a hands free profile for navigation, or HFP. This process ingeniously tricks your car into thinking each verbal command from your phone's navigation app. ("turn right in 2 miles" or "exit the traffic circle at Main Street" or things like that) Each time the app wants to talk to you to give you radio will mute and your vehicle's call screen will pop up. You'll hear the command (no need to answer this phony call) and when it's over your radio will come back on. Beautiful.
Here are the steps you'll need to take to make this work.
Pair your iPhone to your vehicle via bluetooth
Sit in your vehicle with the radio on and the phone connected via bluetooth
On your iPhone, open the Maps app (not Google Maps or any other navigation app)
Tell the app to take you somewhere, because you need an active route to make this work
Once a route is active, slide the rectangular box on the bottom of the screen upward
Choose the button on the bottom right corner labeled "Audio". It will look like a speaker and a bluetooth logo.
Scroll all the way to the bottom of the available audio options, and under the heading "Output" you'll see an option to "Allow HFP Prompts". Turn "Allow HFP Prompts" on.
Tap done in the upper right hand corner.
Cancel your current route and start a new one.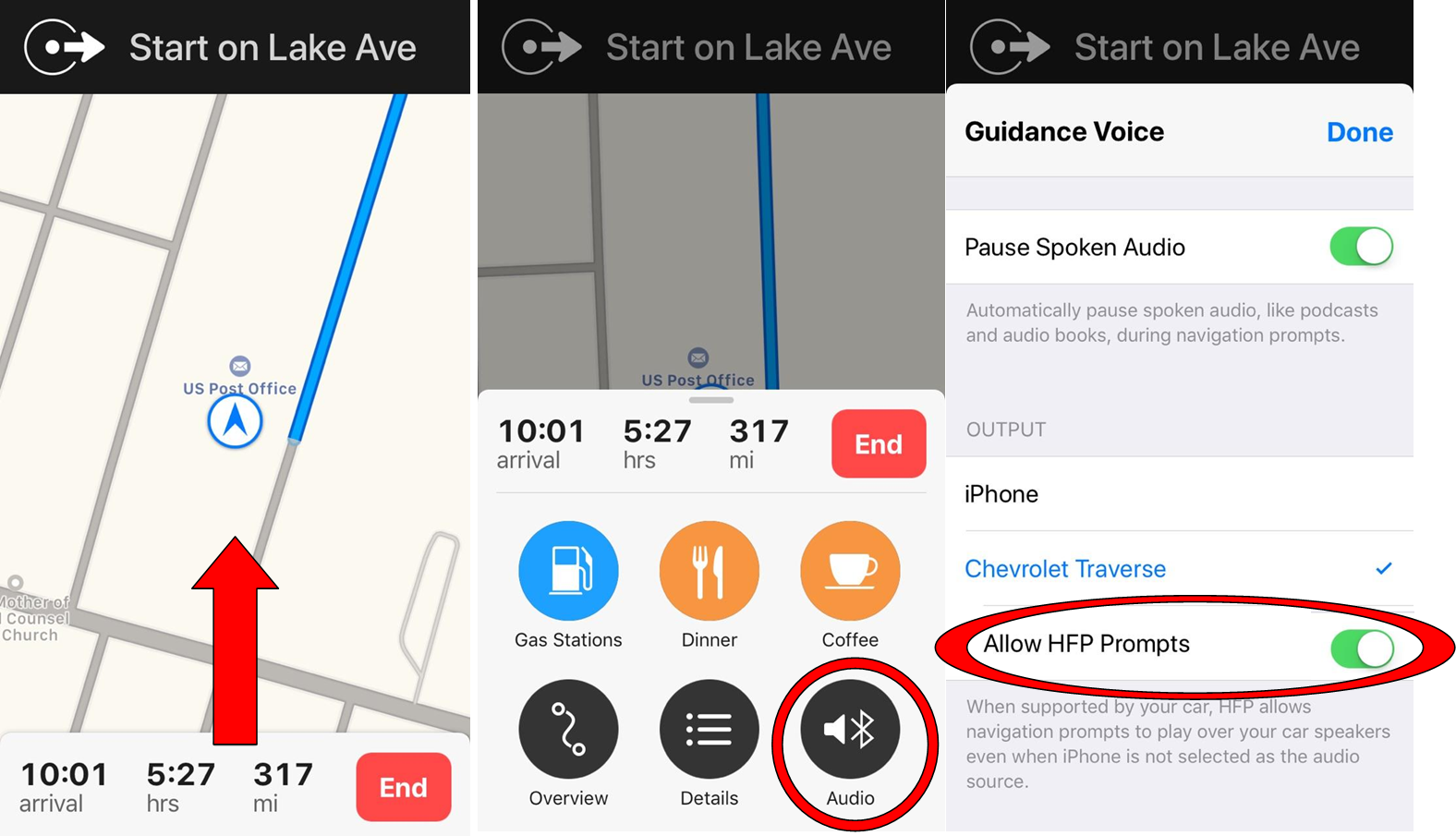 From now on all your directions will come through your car's audio system, because your phone is tricking your car into believing each spoken direction is a phone call.
For you Android users out there, we have a little different process. You'll have to download the app "AudioBT Plus" (for a cost of $1.99) and then complete set up within the app. It's not perfect, but I'd imagine something like this is coming in the future as a standard feature in either Google Maps, or in phone features in general.
I hope that solves a headache or two for you all. Let me know if I can help further!