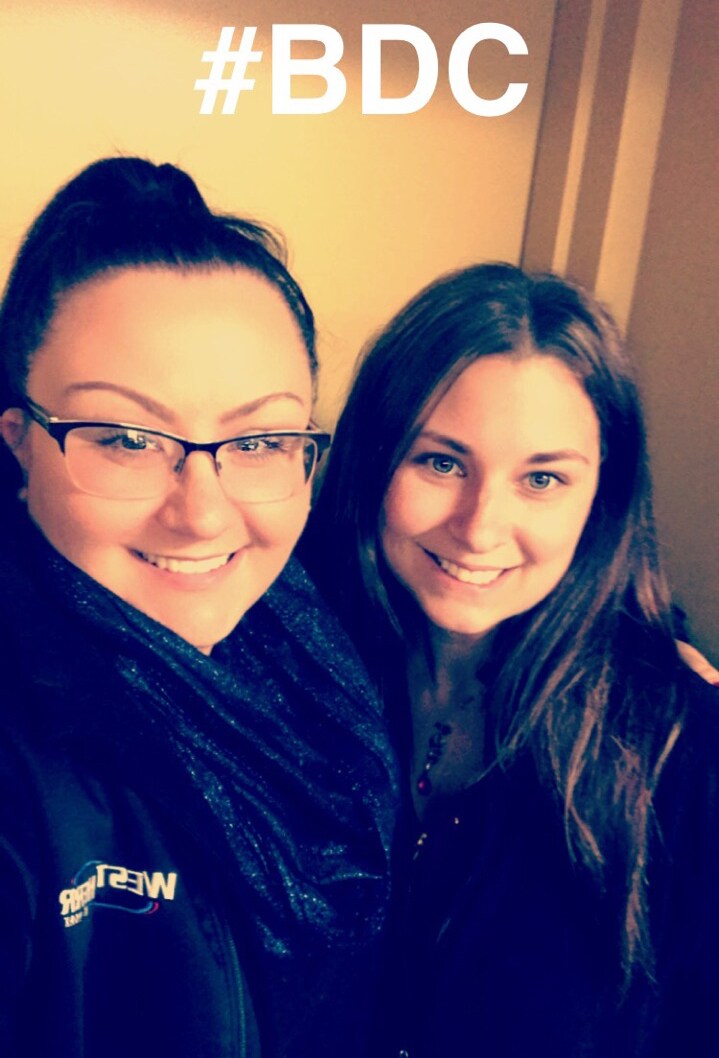 Meet this week's West Herr Wednesday,
Ashley Mejia & Kirsten Dombrowski
, two of our all-star business development representatives at our BDC!
Get to know Ashley:
Ashley has been in the West Herr family for a little over 5 years now, originally getting her start at Ford Amherst & Ford Hamburg. After working in service, Ashley then shifted to our business development center. Ashley had actually worked for West Herr a while back, and then worked at a couple other places before heading back to her West Herr roots. Ashley ventured back to West Herr because she loved working for the company in the past, and it was the right move for her career path.
What Ashley loves most about working for West Herr is the flexibility of the position that allows her to really be there for her five-year-old son, William. Ashley also enjoys working all of her amazing team members, and it's great to work in an environment where everyone is always willing to help each other out when needed.
Whenever Ashley has a spare moment, whether it's heading to the park or a night watching some TV, she just enjoys spending as much time as possible with her son. Ashley is a proud WNY resident born and raised and loves our infamous snowy winters. Ashley is a die-hard Buffalo sports fan and says there's nothing better than going to a snowy Bills game in the wintertime.
Get to know Kirsten:
Kirsten has been with West Herr for over 7 years and got her start at our Subaru Kia location as a sales assistant. After working in a few different roles at the dealership, sales assistant, greeter, sales & leasing professional, Kirsten shifted over to our BDC as a business development representative. Kirsten says she enjoys the fast-paced, goal-oriented work environment that the BDC provides. What Kirsten loves most about her position is being the front face of the dealerships and getting to work for a great company that does so much for their employees. The whole team is like a family and has each other's backs. Working in both this role and previous roles in the company has allowed Kirsten to build relationships with so many other great West Herr employees.
Kirsten is also a WNY native and grew up in the Springville area. Outside of work, Kirsten enjoys photography, which has been a passion of hers since high school. Kirsten is also an avid animal lover and owns two dogs, fish and an adorable little hedgehog named Khaleesi.
We are so proud to have these two in the West Herr family, and thank them for all of their hard work!