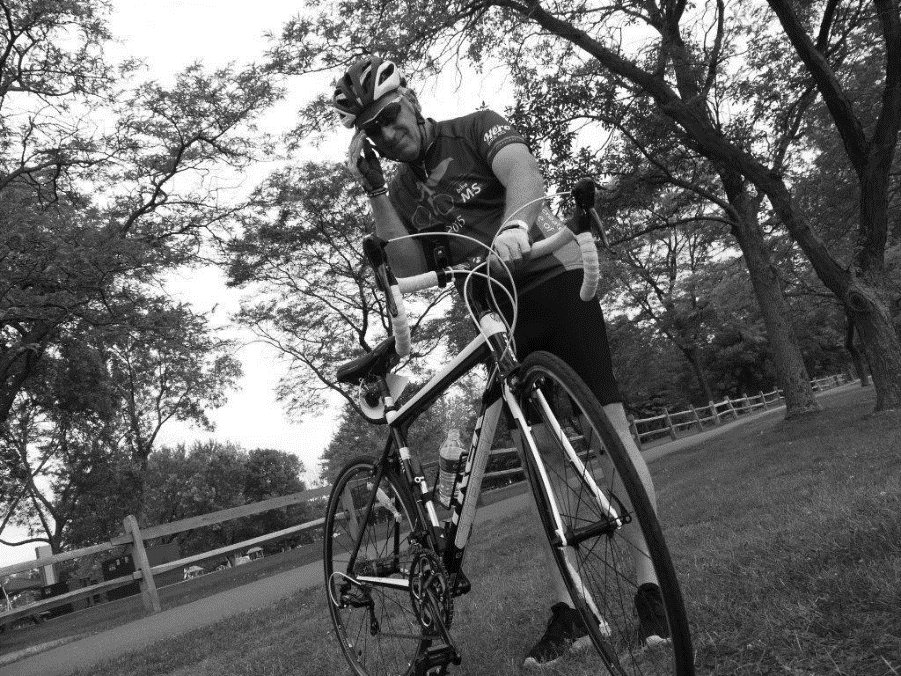 Article written by the National Multiple Sclerosis Society:
On August 5, when 200 cyclists gather at Evangola State Park for the National Multiple Sclerosis Society's fifth annual Bike MS: Buffalo's Great Lake Escape, Jeff Wabick of West Seneca will be one of them.
Jeff was diagnosed with progressive-relapsing multiple sclerosis (MS) in 2012.
MS is an unpredictable, often disabling disease of the central nervous system that disrupts the flow of information within the brain, and between the brain and body.
"MS has had a significant impact on my life," he says. "My motor skills, balance, and fatigue are challenges I face head on daily. Routine tasks seem to take additional planning and take longer to complete and in many cases, I may have to ask for assistance."
Jeff says he has had to modify his work schedule to help manage his MS symptoms which can be triggered by the temperature and humidity. He says, pushing those parameters can have "negative effects on my well being.
Jeff and his team Miles for MS, which he co-leads with Kathy Wilder, have participated in the ride since 2014.
He credits the "steadfast support" of his family and friends with his ability to live with the disease and ride in the event.
Jeff says he greatly appreciates the daily support of his wife Sharon and gives special thanks to his brothers John and Jim, his three sons Jarod, Jordan, and Justis, who back him along the 15-mile route, Annette Smith and the generosity of Scott Bieler.
"I wanted to help raise awareness for those of us faced with this incurable disease," he says. "Our team members have helped to cumulatively raise more than $50,000 to fund research."
Jeff also says the support he receives from his employers and colleagues at West Herr Automotive group "has been unparalleled."
"They got onboard immediately and have been nothing short of amazing," he says. "Two of the owners ride with the team and provide sponsorship as well."
Jeff emphasizes that fundraising is the key component to the ride saying it will hopefully "provide the means to find a cure."
There's more to Jeff's story and I'd be pleased to facilitate an interview.