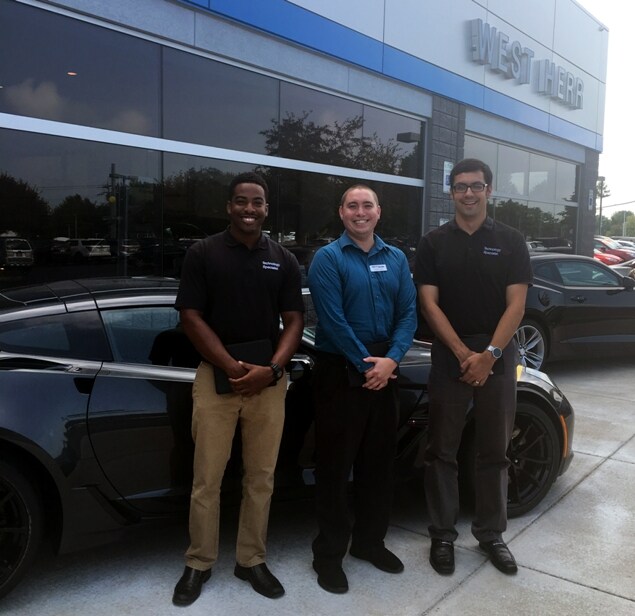 New vehicles are getting more and more complicated. The latest cutting edge technology is being added to vehicles all the time, at a pace that we've never seen before. All of this can leave new car owners overwhelmed with their purchase.
With this in mind West Herr has available to its customers a resource that aims to bring understanding and functionality to the vehicle ownership experience; the West Herr Technology Specialists. This team, consisting of Devin, Dorian, and Andy are a mobile team who can meet you at your home, office or dealership to give you the information you need to get the most out of your vehicle. Whether you need an answer to a few specific questions or a complete overview of your vehicle's technology, the Technology Specialists are here to help.
Beyond basic functionality, the Technology Specialists will help you make the most of the advanced connectivity your vehicle has available, such as mobile apps for key fob functionality, Bluetooth connections, and in vehicle wifi networks.
The Technology Specialists are also here to help when it comes to troubleshooting potential vehicle issues, potentially saving you from bringing your vehicle to the service department for a simple solution. The team collaborates on troubleshooting issues, and will do everything possible to resolve your issue, or get you to our service department who can take the next steps.
You can drive your new vehicle with confidence and focus when you know you're getting the most out of the technology your vehicle is equipped with. The West Herr Technology Specialist are available to you for the life of your vehicle, giving you peace of mind and a superior ownership experience.