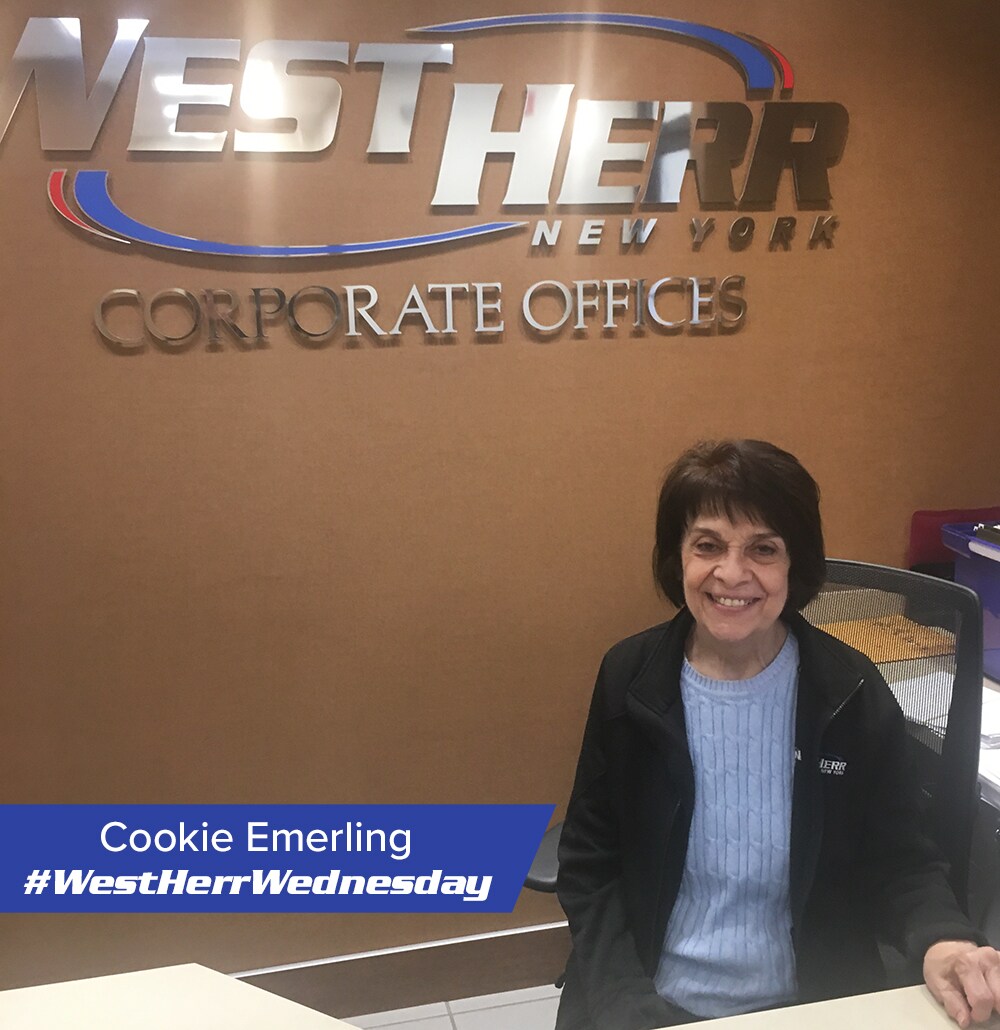 Meet this week's West Herr Wednesday,
Cookie Emerling
! Cookie is our incredible receptionist/switchboard operator and greeter over at our Corporate Office on McKinley Blvd. and has been a member of the West Herr family for an impressive 27 years. After raising her daughter for 12 years, Cookie was ready to get back into the working world and got her start in the office at our original Ford Hamburg store back in February of 1990. She was hired right on the spot and started working part time and in the evenings. By July of that year, Cookie was working full time and ever since then has worked in a variety of different areas throughout the group including accounts receivable, credit link and a floater cashier. Cookie found her home at the corporate office in 2001 and has been there ever since.
Cookie's favorite part about working for West Herr over the years?
That great feeling that you get when you are able to help people with whatever they need assistance with. Coming into work feels like home and you truly feel that you are part of a family. There is always an upbeat atmosphere, and working in a variety of positions has allowed her to get to know all of the wonderful people working throughout the company.
Cookie grew up in the Lakeview area, and her daughter and three wonderful grandchildren live locally, so she enjoys spending as much time as possible with them. In her spare time, Cookie loves to travel; her most memorable trip of all time was to Las Vegas with her mother and long-time friend. Whenever she gets a moment to herself, Cookie loves relaxing and settling down with a good read.
Cookie is a valuable member of our West Herr family, and we appreciate all of her years of hard work and dedication. Thank you, Cookie!