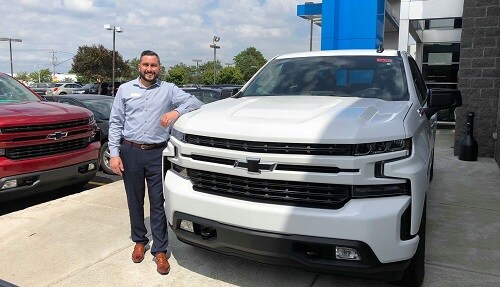 For this week's West Herr Wednesday, we got to know Chevrolet of Orchard Park, Used Car Manager, Russ Tabone.
Russ grew up in North Buffalo and lived there until he was 14, when his parents built a house in Pendleton. He graduated from Starpoint High School and then attended Niagara Community College and later UB.
Russ had been working at Delta Sonic for most of his life and decided to continue on after graduating from college.
He worked his way up to Director of Automotive Accessories & Customer Claims, but after 18-years with the company decided it was time for a change.
Ziad Hasasneh, Sales Professional at Subaru/KIA, knew Russ through a mutual friend and reached out to him about joining West Herr on Facebook.
"He messaged me and told me I should consider West Herr, but I really had no desire to work in the car business."
A short time later, Jay Galligan (Director of Fixed Operations,) who also knows Russ, reached out and urged him to reconsider.
"He told me I wouldn't regret it, so I agreed to look into it."
Russ ended up having breakfast with JC Conciardo (Director of Variable Operations) and got a tour of the Toyota Williamsville store.
"He ended up calling me after and telling me he wanted to offer me a position with the company. I told him that I had already accepted another position elsewhere and he told me, "You don't want to do that.""
After giving it some thought, Russ decided he was right and joined the West Herr team as a Finance Manager at the Used Car Outlet.
"As I like to say, history was written!"
Russ was at UCO for about 8 months, before being promoted to Director of Finance at the East Aurora Buick, GMC & Cadillac store. After about 7 months there, the Executive team approached him about moving to the Chevy Orchard Park store to take over as Used Car Manager.
"It was really an honor that they wanted me to learn that role, not having experience on the used car side, because it is our number one volume used car store."
Russ has been working hard in his new position, but isn't content with the success he's found thus far.
"I'm the type of person who is always looking for that next step and how I can get there. The next goal for me is General Manager of a store. Then long-term, I hope to be able to get back into and Executive role like at my previous employer."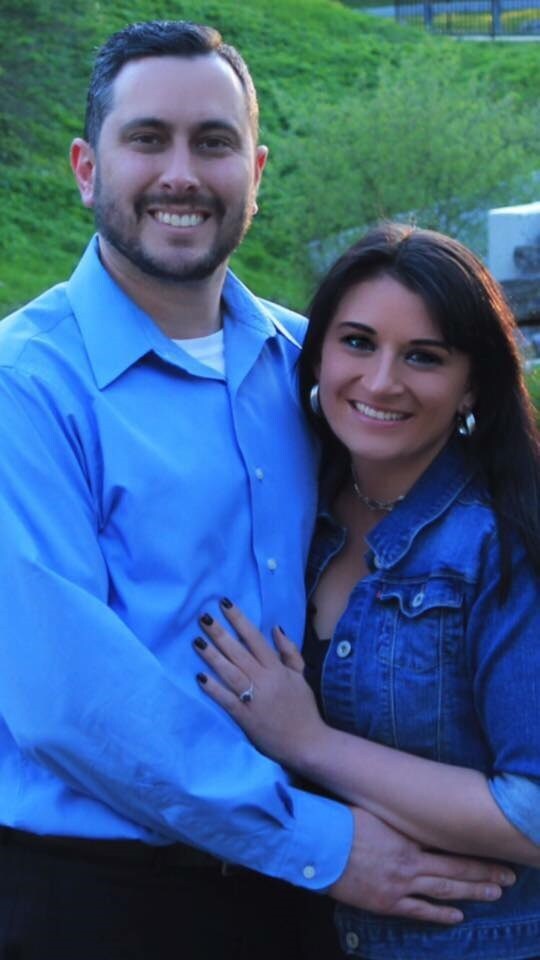 When it comes to life outside of work, Russ enjoys spending time with his family.
Russ and his wife Jessie were married last November, with most of his West Herr family/friends in attendance.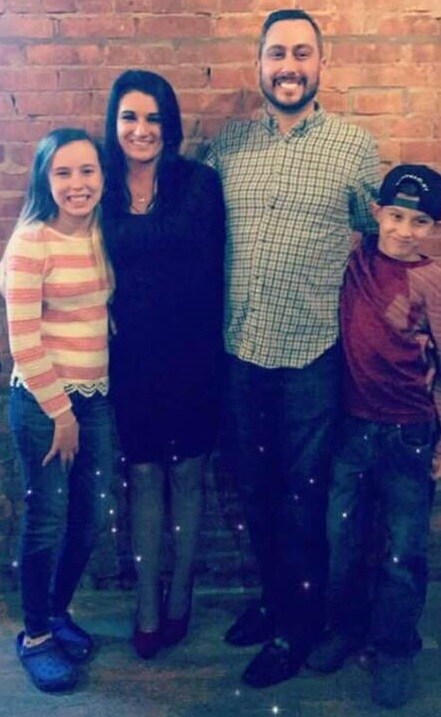 He also has two kids from a previous marriage (Nicolas and Isabella) and two lovable mastiffs (Mojo & Dozer.)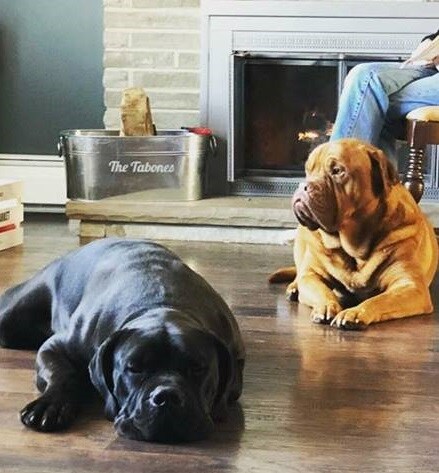 "We love being outside and going hiking when we can. My son is into lacrosse and we just try to do family activities when time allows for it."
Russ always loves cars, motorcycles and dirt bikes.
Something that is important to Russ is being able to reflect back each day and look for a positive.
"We all deal with a lot of negatives in the world. It's important for me to always look for the positives in my day. I post a lot of inspirational quotes on Facebook, because I truly believe that you need to find that positive outlook on life.
When I asked Russ what it was he's enjoyed the most about his time with West Herr, he was quick to point out the unlimited opportunities.
"The company has been everything I wanted. There's so much room for growth. It also provides a friendly/warm atmosphere that allows me to provide for my family. Not much more I could ask for."
Russ also mentioned that working for Scott Bieler has been amazing.
"He is a great leader and it's been an honor to work for him. West Herr is great because we have all the advantages of a big company without compromising our values. We might be big, but we are run like a small, family owned business."
The biggest factor that Russ values about his job, is being able to help others.
"You meet all different people that come into the store facing tough situations. Being able to help them get a vehicle that allows them to get to work, or go to school means so much because it can make all the difference in their lives. It's something that truly makes me proud of what I do."