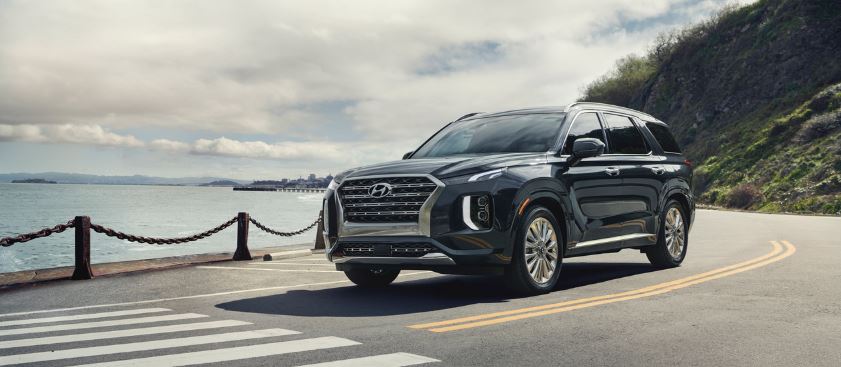 New Hyundai for Sale in Rochester, NY and Buffalo, NY
Research Your Next New Hyundai
Are you thinking about a Hyundai for your next vehicle purchase? Our dealership has many options in the lineup - we love their industry leading style and excellent engineering. To get the process started, it's helpful to understand which Hyundai body style is right for your life in Rochester, NY.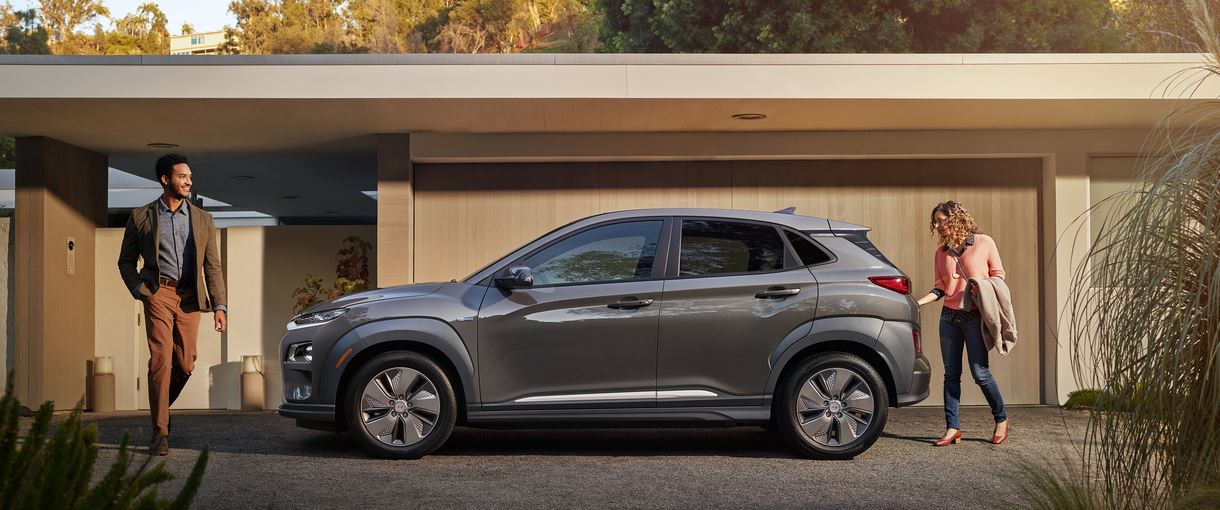 Hyundai SUVs, Wagons, and Utility Vehicles
Are you looking for a family vehicle? Do you need space to carry gear for your business or outdoor adventures? An SUV, wagon, or utility vehicle is a great choice. Hyundai offers a wide range of SUVs, so it's easy to find the right fit. If you're looking for a model that's compact and efficient, look to the Venue or the Hyundai Kona; both offer two rows of seating and plenty of storage. Plus, with their easy-to-maneuver bodies, these SUVs are a breeze to drive down narrow streets. In the Venue, you can get up to 35 mpg on the highway; the Kona offers a maximum highway rating of 33 mpg.
In the middle of the pack, you'll find the Hyundai Tucson and Hyundai Santa Fe. With seating for up to five people and ample cargo space, these SUVs are engineered for families. Both models offer four-cylinder engines and modest towing capacities, giving you the power to take along extra gear. Plus, with the available all-wheel drive systems, you can get traction in any weather.
When it comes to size and power, the Hyundai Palisade is a great option. Three rows of seats accommodate up to eight people, and cutting-edge technology keeps your crew happy.

Hyundai Hatchbacks
Looking for a vehicle that's compact, efficient, and built with plenty of space for cargo? A Hyundai hatchback might be a great option. Models like the Elantra GT are ultra-small, so you can buzz around tight corners and navigate parking garages with ease. Or, consider the Veloster, which features a sporty exterior and powerful engine options - in fact, you can enjoy up to 275 horsepower and a highway fuel economy of 34 mpg.
If you're serious about efficiency, consider one of Hyundai's hybrids. The IONIQ Hybrid, for example, gives you up to 59 mpg on the highway. The Hyundai Ioniq Plug-In Hybrid delivers a combined efficiency rating of 52 mpg. Both models give you ample power for commuting to work and running errands around town.

Hyundai Sedans
Looking for a vehicle that offers a blend of passenger space, power, and fuel efficiency? A sedan is a great choice. These models offer a modest amount of storage, so they're ideal for everyday living - tuck your groceries in the trunk and rely on the five-person interiors to carry your family at the same time. Need to squeeze into small parking spots? The compact Accent has your back; it also provides 33 mpg in the city and 41 mpg on the highway.
Need a bit of extra space? Look to the Hyundai Elantra and the Hyundai Sonata. These elegant sedans are built for versatility; each one features a roomy interior, so your passengers can stretch out with ease on long trips. Plus, with the larger bodies and advanced safety systems, you can feel confident in traffic. Sedans also offer a dose of sophisticated style, making them a great option for drivers who like to make an elegant statement on the road.
Hyundai sedans also offer an exceptional blend of power and efficiency - the Sonata cranks out up to 191 horsepower, so you can enjoy speedy acceleration and athletic performance on tough slopes. Plus, with a maximum highway fuel efficiency of 38 mpg, you can drive longer between stops at the gas station. The Elantra, with 147 horsepower and a highway rating of 35 mpg, offers the best of both worlds.
Find your Next Favorite Ride at West Herr in Buffalo & Rochester
Need more information? Pop by our Rochester, NY dealership, and you can check out all of the Hyundai vehicles we have in stock. Once you pick a favorite, our team can schedule a test drive. Contact our dealership to check out our new and used inventories for yourself as well as our finance center and service center. Customers can also browse our used inventory online. There are also specials available to help you save money as well.
Make an Inquiry