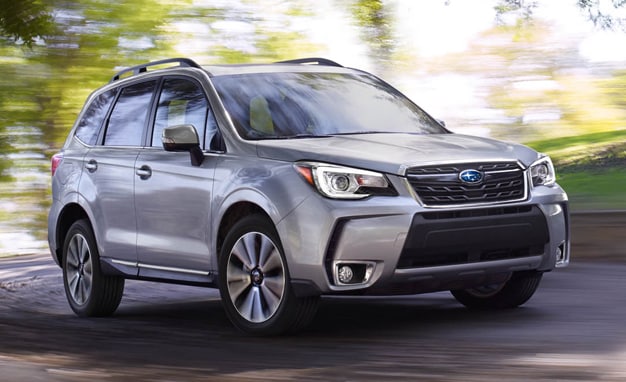 Used Subaru for Sale in Buffalo, NY
Why You Should Consider a Used Subaru
Subaru has been a trusted car brand for many years. The Subaru name represents quality, reliability, and value. You can confirm this by noting how many older Subaru models you still see on the road. There are several reasons you should consider a used Subaru Forester, Outback, Legacy, WRX, or Crosstrek for your next vehicle purchase.
Impressive Engineering
Due to their solid engineering, Subaru's have a reputation for reliability. Subarus find motivation in a horizontally placed boxer engine, which remains fuel efficient while providing sufficient power--even with Subaru's standard all-wheel-drive. Additionally, the alignment of the boxer motor keeps the vehicle well-balanced for a more controlled and safer ride.
Fuel Efficiency
Subaru's are some of the most fuel-efficient vehicles you will find. If you choose a model with a four-cylinder engine, you can expect to get around 36 mpg on the highway. Yet, you don't have to sacrifice power to save money in your pocketbook. Used Subaru models still perform well with over 150 horsepower in the average engine.
Value
The best thing about used Subaru models is that they retain their value. For the average car buyer, these vehicles offer a high return on investment. You can feel assured that you will be able to sell the vehicle for a fair price in the future. Many of our pre-owned Subaru vehicles are just a few model-years old, which means you can enjoy modern technology for a lower investment. And, with the West Herr Used Car Guarantee, you know you're getting a great value.
Whether you're shopping in Amherst or Williamsville, the Subaru you are looking for is available from West Herr Automotive. We have a large inventory of pre-owned sedans, SUVs, and trucks for almost every budget. Feel free to stop by at any time to check out all of the available options.