Dent and Ding Protection

What if you could have unexpected cosmetic damage to your vehicle quickly and conveniently repaired as part of your dealership service visit?
---
When you bring your vehicle out on the road, you are leaving it susceptible to unexpected damage. Whether it's a dent on the top of your vehicle from a fallen branch, or a ding from another vehicle's door, sometimes the roads can lead to unpredictable harm to your vehicle.
Avoid the costs of these damages with our exclusive Dent Removal Coverage Plan.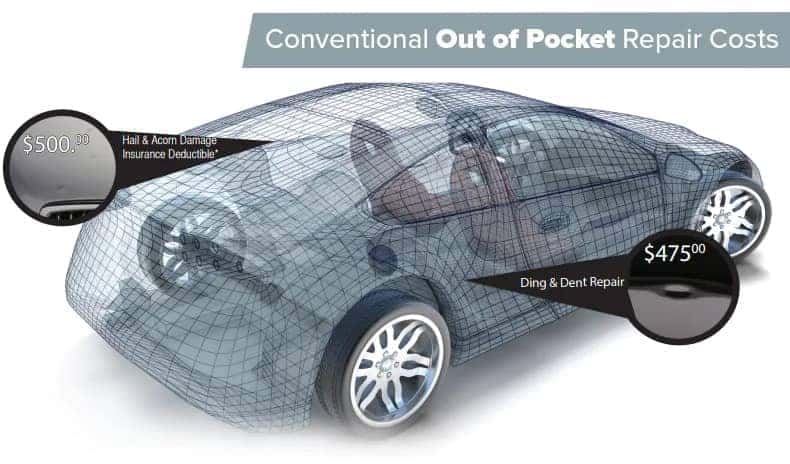 Protect both your vehicle's appearance and resale value.
According to Kelley Blue Book, a top factor in determining a vehicle's worth is its condition. In order to maximize your value, it is important to keep the exterior, interior and mechanics of your vehicle in excellent condition. This could mean a trade-in value difference of thousands of dollars just based on current vehicle condition.

Ding Shield Coverage Includes:
Unlimited repairs of dings, dents and creases on steel or aluminum body panels, up to the size of a traditional credit card, 3.25″ x 2″. Hail or acorn damage will be repaired using the Dent Wizard Paintless Dent Removal process, up to $500 or the amount of your primary automotive insurance comprehensive deductible, whichever is less.
To learn more about your options, feel free to reach out to any of our 23 locations.
Click to Find a Location View More Finance Options