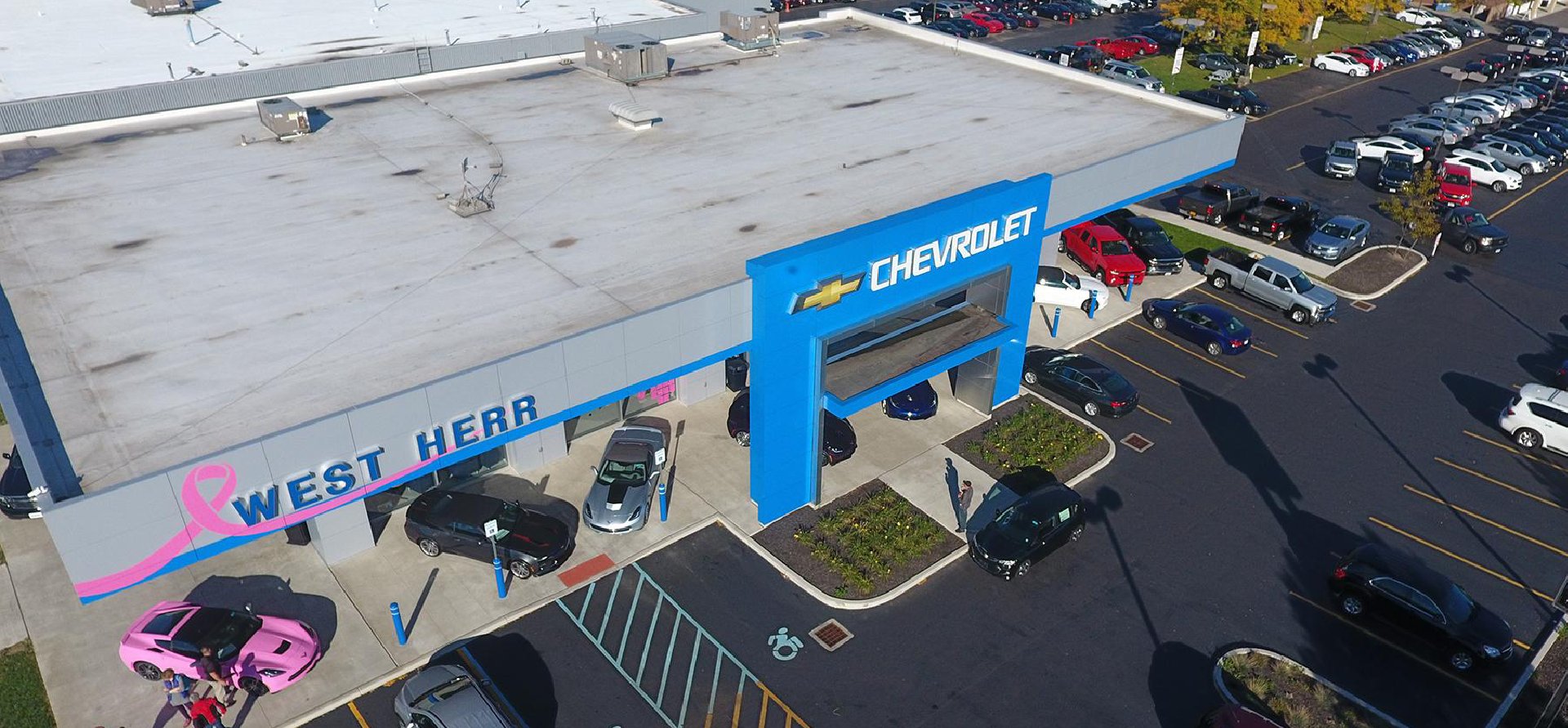 New & Used Chevrolet Dealer in Williamsville
New and Used Chevy Vehicles for Sale Around Buffalo
If you've been driving around a car, truck, or SUV that's seen one too many trips to the mechanic as of late, it's time to make a change. Drivers around Orchard Park and West Seneca have been trusting their automotive needs to the Chevrolet brand for decades, and there's plenty of good reasons that's the case. Chevy is a world leader in automotive engineering, leading the way in multiple categories.
Top Chevy Models
No matter what kind of Chevy vehicle you choose to call your next car, you won't be disappointed. There are high-quality options across the board with a diverse number of strengths from fuel economy to towing capacity.
SUVs
Looking to buy an SUV? Chevy is the perfect place to start and end your search. There are a variety of options the brand has on offer in a range of sizing options. Most Cheektowaga and Williamsville NY drivers begin their search with the subcompact Chevy Trax or the compact Chevy Equinox. Both options are incredibly agile to handle, making them the perfect entry point into the SUV segment.
From there, you can start to go bigger on sizing options thanks to a pair of mid-size and full-size SUV options. Your mid-size SUVs include the Chevy Blazer and the Chevy Traverse, both of which masterfully balance fuel economy and power. The full-size SUV options are the Chevy Tahoe and the Chevy Suburban, which take interior space and cargo capacity to the next level.
Trucks
If you're looking to buy a truck, you've chosen wisely. Chevy has consistently produced award-winning truck options on an annual basis for many years. So, if you're tired of sifting through choices and just want to cut right to chase, this is it.
Chevy's mid-size truck option is the Colorado, and it is a capable truck that can tackle a wide variety of jobs. Its high-strength bed and powerful engine lend itself not only to increase your productivity but by being by your side for the long haul.
However, it's the Chevy Silverado that stands out for being Chevy's best truck. This full-size pickup boasts incredible towing and hauling capabilities alongside a diverse range of engine options to choose from.
Take a Test Drive Today
No matter what you're looking for, there's a Chevy for you. Visit any one of our three Chevy locations and take a test drive. Shop from a variety of new and used vehicles and save big money with our rotating specials. Schedule service at any one of our convenient dealership locations and we look forward to serving you.