West Herr AMP Program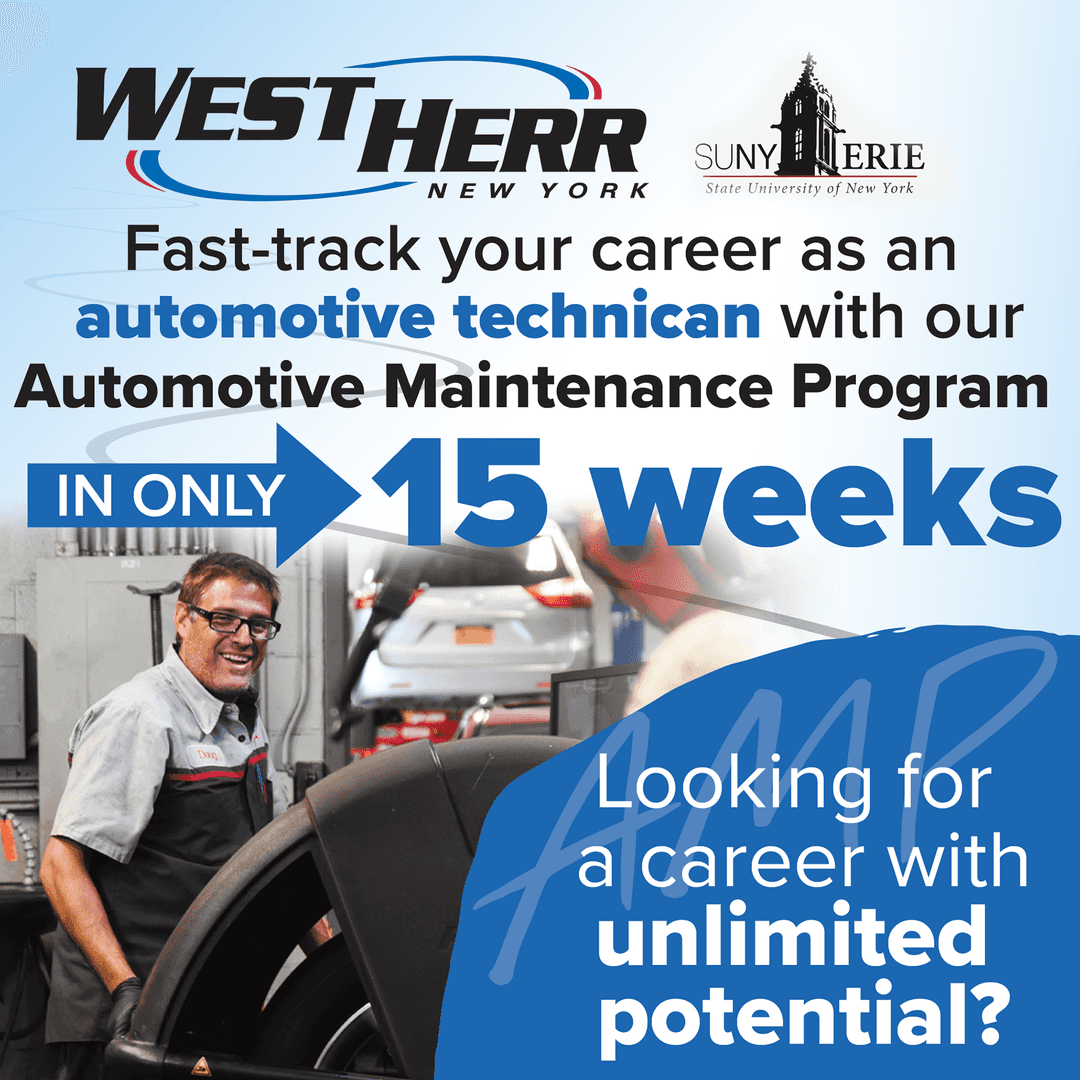 Students will gain valuable, real-life experience by learning while working in a modern automotive setting.
This program is unique, as it offers a fast-track path to performing a skilled trade in a small class setting allowing for one-on-one learning from the instructor.
The AMP program matches education with industry mentors to create qualified, engaged technicians for our workforce.
For more information, contact Scott Jacobs, Service Recruitment Manager:
Email:
Call or Text:
716-541-8837
Just let us know you are interested, and we'll get you any information you are looking for!