West Herr Wednesday: Alexis Beaudoin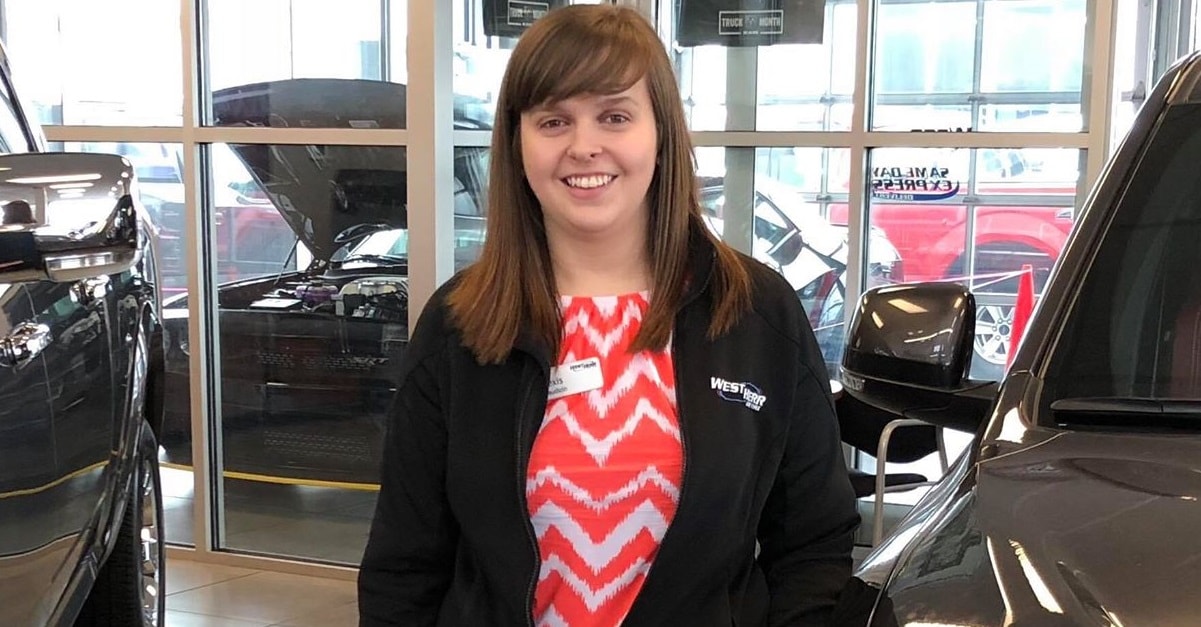 When you walk into West Herr Dodge in Orchard Park, chances are you are welcomed by the smiling face of Alexis Beaudoin. As the store's greeter it's in her job description, but it's also because she's truly happy to be there. As this week's West Herr Wednesday, we got to know a little bit more about the woman behind the smile.
Alexis' journey to West Herr started a few years back, when she attended a Christmas party with her fiancé Travis, who works at Vehicle Accessories. That night she got to see the Goo Goo Dolls perform live and instantly knew she had to apply to work at West Herr. A few weeks later she got a call from Toyota Orchard Park GM, Justin Rojek, who offered her a job as a Greeter and she never looked back. After about a year at Toyota, then Dodge GM, Ross Allen, invited her to move down the street with the opportunity to take on more responsibility.
Aside from her greeting duties, Alexis assists the Used & New Car Managers with online inventory & pictures. She also helps out in the Title & Billing office whenever needed. As she put it, she does "a little bit of everything," but she wouldn't have it any other way. Her goal is to continue to learn as much as she can and advance at West Herr because of how amazing she truly believes it is to work here. She credits the amazing culture to the management team who are always quick to praise you for the work you put in.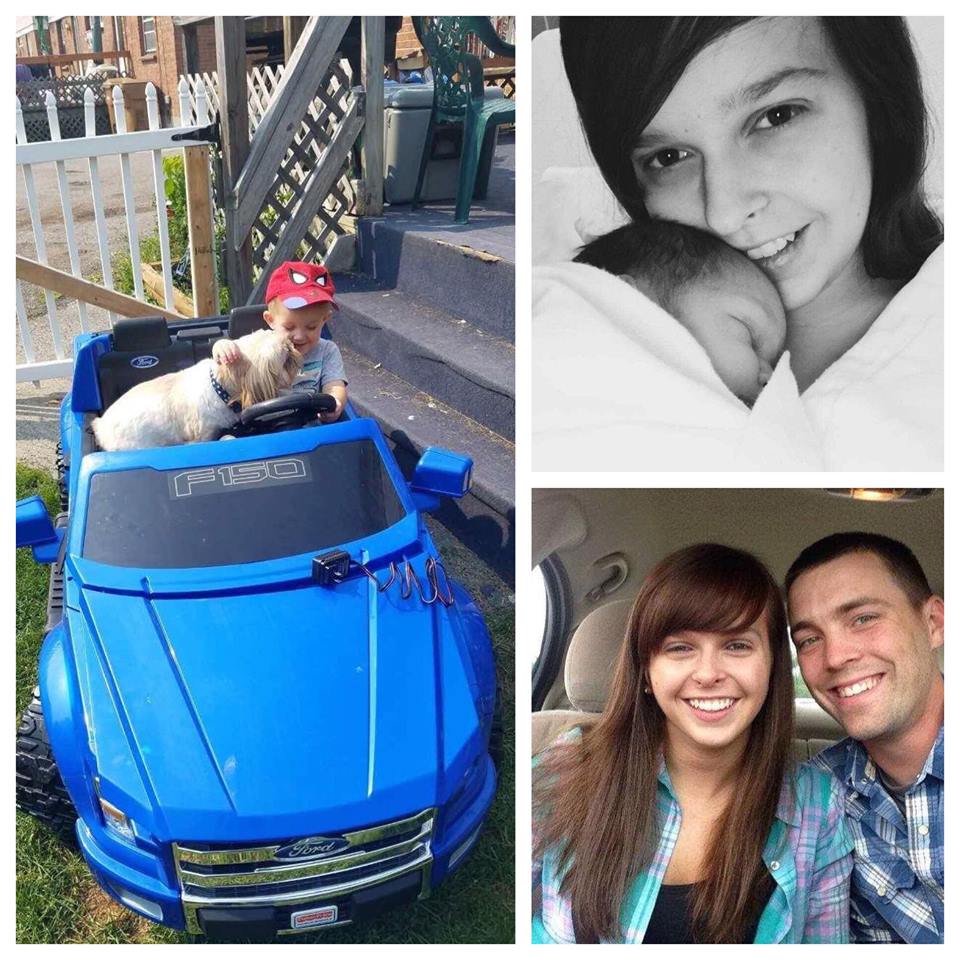 While Alexis has a very positive outlook on her job and life in general, it hasn't always been easy for her. At the age of 17 she was diagnosed with heart disease and underwent what was supposed to be a simple procedure. That procedure ended up almost costing her, her life. That experience caused her to grow up extremely quickly, after realizing everything could be gone in the blink of an eye. It put a fire under her to work as hard as she could and to not take anything for granted. It also encouraged her to take risks and experience life.
Shortly after she met her fiancé, they started the ultimate adventure, leaving WNY to move to Alaska as part of his job in the military. After 2 years there, she ended up back home where they had her now 2-year old son, Ethan. While working full-time with heart disease and a young child can prove challenging, Alexis said that the guys at her store are the ultimate support system and are like older brothers to her.
Outside of work it's all about spending as much time as she can with her husband, son & two dogs, Riley a Lab/Pit bull mix & Sadie a Shih Tzu.
One parting note Alexis echoed was "No matter what you go through, no matter how hard life gets, you just have to keep going. When you keep going, you succeed." With everything she's gone through thus far in life, it's safe to say Alexis is certainly doing just that.