West Herr Wednesday: Jesse Bieksza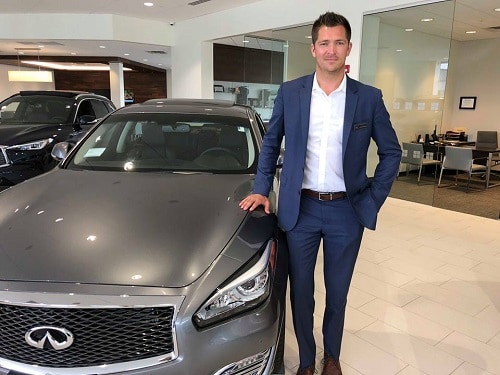 From the Marine Corps to selling cars at INFINITI of Williamsville, we got to know Sales Consultant, Jesse Bieksza, this week's West Herr Wednesday.
After growing up in South Buffalo, Jesse and his family made the move out to Williamsville when he was a Freshman in High School. After High School, he attended Alfred University for Mechanical Drafting.
"At the time of starting college, it was one of the hottest fields to go into. Four years later when I graduated, the job market had gone completely cold."
While deciding what to do next, Jesse worked for his Father's Landscaping/General Services company.
"Eventually it came time for me to move on. Our relationship overall was much better when I no longer was working there." Jesse said laughing.
Jesse also went back to school to continue his education, attending Erie Community College.
The next step for Jesse had one of the biggest impacts on his life.
"While I was trying to figure out what to do next, I decided to join the military, figuring it would be a great experience. It ended up being just that."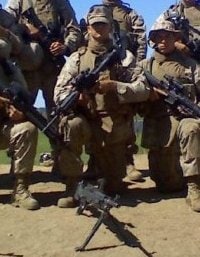 Jesse joined the Marines as a Machine Gunner. He spent 6-years as an East Coast Marine, doing his boot camp on Paris Island.
He also ended up doing a Combat Tour with two future West Herr co-workers, Marc Gerevics & Michael Hassenfratz.
His time in the military helped shape him, not only as a person, but as a professional.
"I've utilized a lot of what I learned while in the marines. A lot of the principles I still apply to my job now and it has absolutely made me better working in Sales."
In 2013, after his time in the military came to a close, Jesse had a friend working for Autoplace INFINITI and decided to get into the car business himself.
"It was a chance to move back home and I had always been a car guy."
Jesse took to the industry quickly and the dealership became like a second home to him.
West Herr purchased the store from Autoplace back in 2015 and Jesse couldn't have been happier.
"West Herr is known as such an amazing company to work for, so we were excited."
Jesse has worked at the same store during his 5-years in the industry and hopes to keep it that way.
"I always tell people that if I leave this store, it'll be because I am no longer in the industry. I'll always have a soft spot for this place."
Speaking of soft spots, one of the perks of attending ECC, was meeting his now wife, Katie.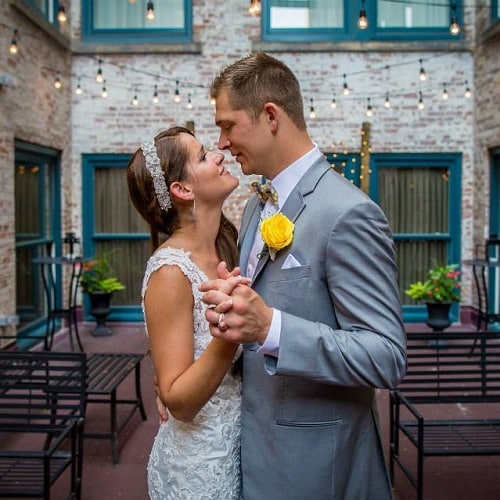 The two have been together for 10-years now and are inseparable.
"She is everything to me. She is my best friend and my better half. She keeps me on track and sane, which is important working in Sales. You need a strong significant other that can help with the highs and the lows."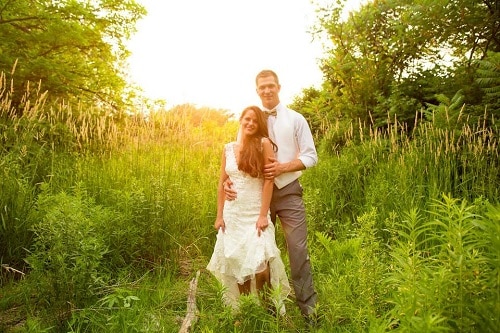 Outside of work, Jesse is an avid sports player and enjoys pretty much any sport, as long as it's full contact.
"Scott Bieler actually donated to our all West Herr hockey team. It's a lot of fun to get out there and play with your co-workers/friends."
Other than organized sports, hikes and bike rides are favorites of his.
"When you get past the age of 30, anything you can do to stay in shape and get the blood pumping is important."
Jesse also has two German Shepherds… Waldo (6-years old) & Wanda (3-years old.)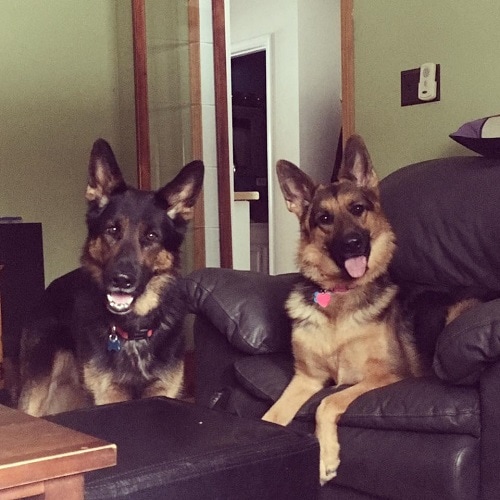 "It's funny how much Waldo is like me and Wanda is like her Mom. Dogs really do pick up their owners traits."
When it comes to the future, Jesse's main priority is continuing to learn and better himself.
"Sometimes when you do the same thing for too long, things become stagnant. For me, I want to continue to push myself."
Jesse said that he can foresee himself getting into management one day, hopefully at his current store, whether it be on the INFINITI or Nissan side.
When it comes to his favorite part about working at West Herr, he said it's both the people and the culture.
"There's something about the culture West Herr has established that makes good people want to work here. I love everyone at my store and for the most part across the entire company."
The other factor Jesse enjoys, is being able to help people.
"When I got into the automotive industry, I never wanted to be that stereotypical slimy car salesman. At West Herr I can be proud of where I work, not only because of how we treat the customer, but how much the company gives back to the community."
When I asked Jesse what he'd want others to take away from his write-up, he said just that he's a simple person.
"What you see with me, is what you get. If you're new to the company, or just have a question that I can answer, I am always here to help. At the end of the day, I really just enjoy helping people."