West Herr Wednesday: Danny Licker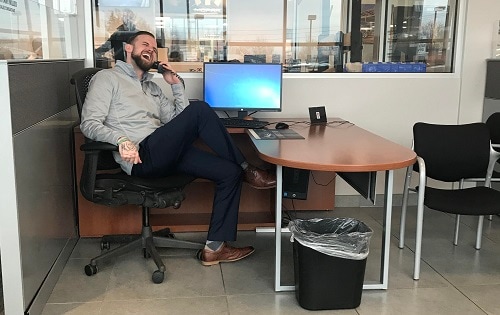 When you walk into West Herr Dodge and look at Sales Consultant Danny Licker, you see a young guy with a lot of tattoos. What you don't see, is the story behind them. As this week's West Herr Wednesday, we sat down with Danny to learn more about his powerful story.
Danny grew up in South Buffalo and lived there until his parents decided to move to West Seneca when he was 16. At the time, he was attending Bishop Timon High School and admitted it was a good time for a change.
"I think Timon had had enough of me, just as much as I had had enough of it."
Danny had the opportunity to transfer to West Seneca West, where he graduated and then ended up attending Erie Community College for 3 semesters.
"School was just never my thing."
Danny has 5 brothers, all of whom are well educated, but he has gone down a different path.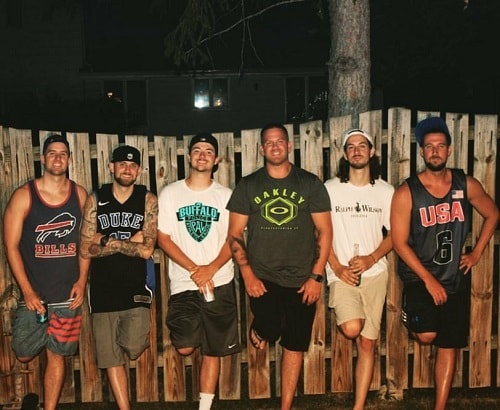 "One of my brothers is a financial consultant, one is an attorney, one a nurse, one just graduated Summa Cum Laude from Fredonia and the last one is in his senior year at Fredonia. I was the complete opposite… I wanted to make my own path."
Danny, his parents and all five of his brothers are extremely close and that's something he cherishes.
"People tell me all the time they wish they had family like mine. Despite how big of a family I have, we all still have Sunday dinner almost every week. It's special."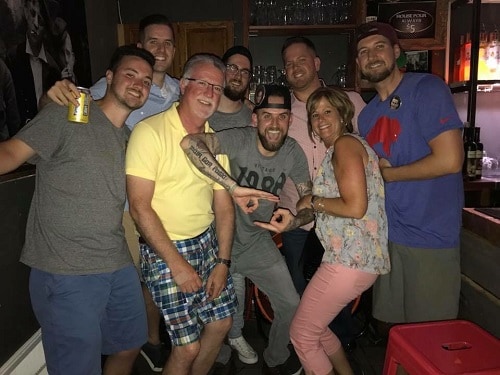 Danny's Dad is a former Restaurant Manager who teaches culinary and his Mom is a former waitress who is now a Chief MRI Tech. When Danny was 15 he got his first job in the industry as a Dishwasher.
"I remember my first day my Dad said to me, "Do not fall in love with this business," but I ended up doing just that."
Danny ended up holding every position you can in the industry over the next 15 years.
"Eventually I moved all the way up and was the General Manager of 3 bars and then the Regional Manager of 3 others. It's a lifestyle that catches up to you and isn't as rewarding as you'd hope."
Danny did discover his passion for bartending, which is the position he held the longest.
"It's good, fast cash, but eventually you just have to sort of grow up."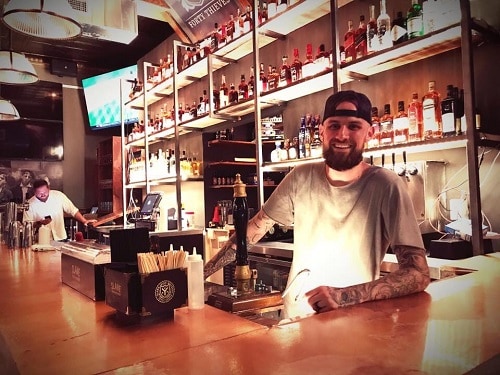 Danny's family members, the Sempert's, work at West Herr Chrysler Jeep and had been encouraging him for years to apply to West Herr.
"I always thought about it, but I got to the point in my life where I needed to make a change."
Danny talked to Sales Consultant, Craig Florkowski at the Jeep store, who pushed him to give it a shot.
"I decided to go to the West Herr Job Fair. The interview went really well and I heard from Chris Trimble the next day about coming in for an interview. I ended up getting the job a short time later."
Danny said his large network from being a social butterfly and bartender, has really helped him in automotive sales, however he thought he might not ever get the opportunity.
"When you look at me you see a guy with tattoos all over his arms and hands. I don't look like the guy you picture when you think of a Car Salesman."
The story behind Danny's tattoos however, is one you could never see coming.
"When I was 12 years old I was diagnosed with Pheochromocytoma, which a super rare form of Cancer. They had to go in and remove a tumor from my Adrenal Gland. After 6-years they cleared me and I was in remission."
As is too often the case with Cancer, the good news didn't last for Danny.
"When I was around 20, I was waiting tables and started feeling really sick. My Mom and I went to the hospital and they did some tests because of my history and ended up finding a tumor on my spine. I had spine surgery at Johns Hopkins, Radiation at Sloan Kettering and Chemo at UPENN."
While Danny is still battling the disease to a degree, his tattoos help tell his story.
"I wanted to do something artistic to tell my story instead of allowing the scars on my body to do that for me. I've always been an artistic guy and I even drew the first few myself. My right arm tells the story of surviving cancer, while my left one tells the story of time."
Danny credits ownership, Scott Bieler & Jed Hunter in particular, to being open and giving him the chance despite his physical appearance.
"Things are different nowadays and you don't have to fit into a certain mold."
Danny also loves how West Herr treats its employees, despite having been here for less than a year.
"They're always looking to take care of us, or reward us just for working here. It's awesome."
Outside of West Herr, Danny still bartends two days a week, just because of how much he enjoys it.
"I don't feel the pressure to do it financially, I just can't give it up."
Between his two jobs, Danny works at least 60+ hours a week, which doesn't leave much extra time for other things.
"I always tell people I live a champagne lifestyle, which can't be done on a beer budget," Danny said laughing.
One thing Danny does make time for, is his 1.5 year old English Bulldog, Boozer.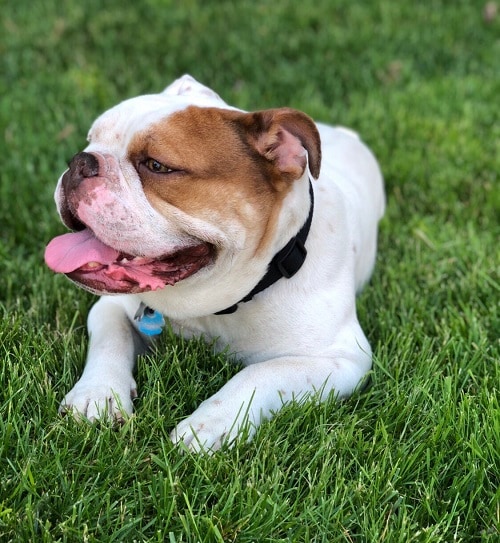 "He snorts and farts and is kind of gross, but he's also so loving. He's the best."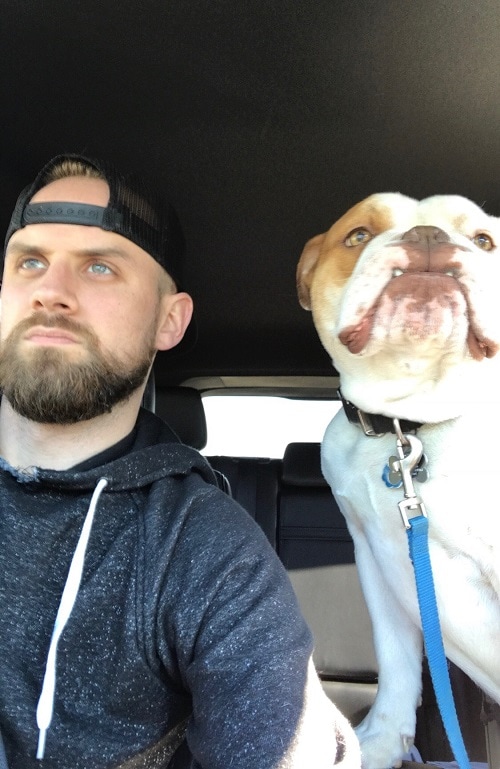 When I asked Danny what he pictures for his future at West Herr, he had an answer that wasn't one you often hear.
"Cancer changes how you look at life. I've never pictured retirement. Of course I'm hopeful everything will work out for the best, but I try to take life in bits at a time."
Danny did say that his current GM, Mark Caruna, is an inspiration.
"Mark and I went to High School together and to see where he is in his career, having worked in the industry since High School, just goes to show that especially at West Herr, if you want it, you can achieve it."
When I asked Danny what he'd like people to take away from reading this, he said not to take life too seriously.
"My goal at work and in life is to always make people laugh. So far in life, it has worked out pretty well for me."