West Herr Wednesday: Liza Damiani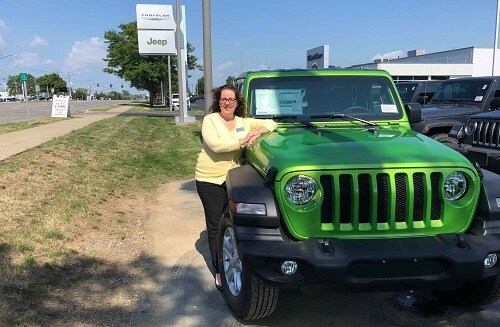 Being a woman in the automotive industry, isn't without its negatives. This week's West Herr Wednesday, Chrysler Jeep Sales Manager, Liza Damiani, prefers to looks at them as challenges.
A lifelong resident of Hamburg, Liza spent more than a dozen years in the banking industry before coming to West Herr in 2014.
"I was at a grad party & JC (West Herr's Director of Variable Operations) asked me for the umpteenth time, 'When are you going to come work for me?' I finally said, "OK John, let's talk" and a few weeks later I was working at West Herr."
Given her background, Liza started at the Chrysler Jeep store as a Finance Manager and fell in love with not only the position, but her store as a whole.
"I really enjoyed being there and working for Brian Cosen, who is phenomenal. I did pretty well right off the bat and was able to make Presidents Club my first full year there."
While Liza was content in her role, she was presented with an opportunity she couldn't pass up.
"Brian and I were interviewing for Sales Managers and just couldn't seem to find the right fit, which is extremely important because each store has a unique vibe. Brian finally turned to me and said 'what are we doing here? The best person for the job is sitting right next to me. Would you ever consider it?' I must have paused just long enough for him to know he had me."
After going home and discussing with her husband and receiving his unequivocal support, Liza made the jump to Sales Manager.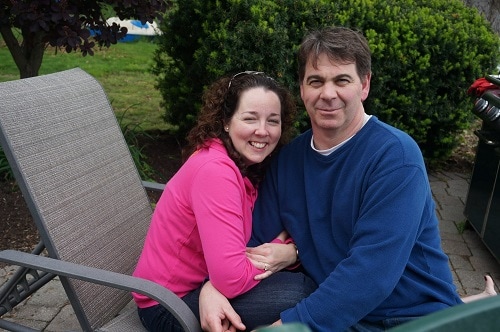 "For the first six months or so people would ask me, which position I liked better and I would sort of hedge my answer with 'O I like them both. They're really the same just different.' Now a little over a year later, I can confidently say I like what I'm doing now more."
When it comes to what Liza enjoys the most about working at West Herr, it is the opportunities the company provides.
"I was able to come in with no bad habits having not worked in the automotive industry and learn to do it the right way from the beginning. I also don't suffer from the 'grass is always greener' mentality, because it wasn't too long ago I was working in another industry."
In turn, Liza looks at her career at West Herr as truly special.
"I always remind myself that no one owes you anything and that every single day is a gift. When Scott Bieler (President/CEO of West Herr) visits our store and recognizes not only me, but my co-workers, it's truly special."
Despite having enjoyed past jobs, Liza views West Herr as being on another level.
"I'm fortunate enough to say I've enjoyed every job I ever had. I've always left on good terms to the point where I'd be welcomed back, but West Herr is just different. We work hard for this company and they work hard for us in return… not every company is like that."
Another benefit to working at West Herr is the second family that Liza has made.
"I can honestly say that my co-workers are family. They treat me like one of the guys… and sometimes their mother… but most of the time, one of the guys." (Liza said laughing.)
While being one of the guys can be a good thing, it isn't always easy being a woman in this industry.
"People always ask me about it, but I don't look at is as a negative… just as a challenge. Try and tell me I can't do something. I look forward to proving you wrong."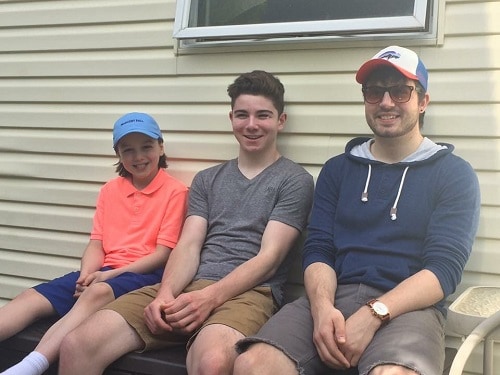 Being around guys is something Liza is use to, with three sons at home.
"Sean is 23 and an ambulance driver/EMT for AMR. Christopher is 17 and currently looking at colleges, which is very exciting. He plays Varsity hockey for Hamburg and is his own little entrepreneur. And Will is 14 and will be a Freshman in High School this year. While we don't look anything alike, he's my mini-me. My boys are the light of my life and keep me young."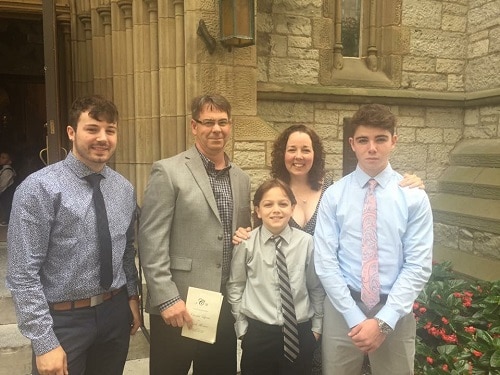 Liza's husband is also in a career he truly enjoys.
"My husband Chris is a Chef at Aramark. He is in charge of all the food service for Mercy Hospital as well as some other companies. He has been nothing but supportive of my career path."
When it comes to enjoying time outside of work, Liza enjoys boating, reading and spending time with family and friends.
When it comes to her future at West Herr, Liza isn't one to miss out on the moment by looking too far ahead.
"I know I should have a good answer for that, but truthfully I like to dig into one position. There's so much to learn and the industry is always changing."
One aspect of the future Liza is certainly excited for, is the growth of her current store.
"I'm so excited to be a part of Chrysler Jeep's future. We are growing so fast and doing amazing things. I look forward to being here when we are no longer just little old Jeep, but one of West Herr's flagship dealerships."
Liza also stressed that at the end of the day, this industry isn't so much about selling cars, as it is helping people.
"I truly believe is Scott's motto, that if you take care of people, they'll come back and buy from you again. The same applies to the people I work with. I look at my sales people as basically my kids. I want to help them achieve their goals… whether it's getting married, buying their first house, or a new car. That's what I'm in it for, helping the people I work with grow."