Jaguar Buffalo sold by West Herr Auto Group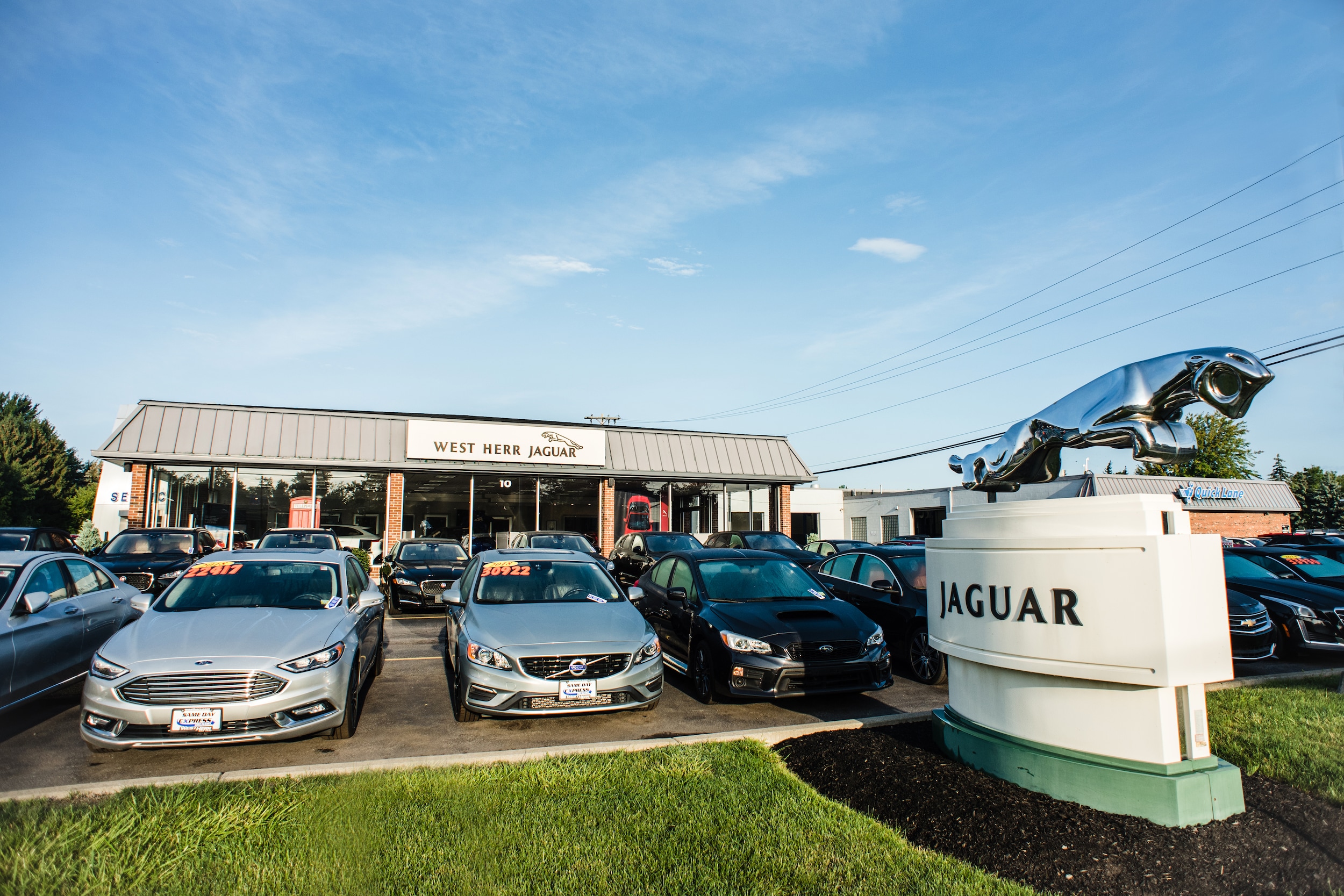 The West Herr Automotive Group has finalized an agreement with Northtown Automotive Companies to sell our rights to Jaguar Buffalo effective today, December 18th. This decision was driven by the manufacturer's requirements to remodel the entire Jaguar facility, and align with their overall strategy to have Jaguar and Land Rover represented at a single dealership in the area.
The store has always performed at the highest level and has been recognized as such with Jaguar on multiple occasions. We could not be more proud of our employees' efforts over the years with Jaguar, and we sincerely thank them for their contributions. Additionally, we are happy to announce that the majority of our employees in both sales and service will be staying with West Herr and have accepted positions at other West Herr locations.
As a part of the transaction, we have agreed to take over the development rights to the Jaguar Land Rover open point in Syracuse, NY. We are excited to explore the opportunity to grow our presence in New York and will continue evaluating this next year.
Our growing Ford and Lincoln sales and service business in Amherst, NY will be expanding into the former Jaguar Buffalo space to accommodate additional services and customer amenities. Work will begin in early 2019.
The West Herr Automotive Group recently acquired the assets of Mullane Motors at 6200 S. Transit Rd in Lockport and is officially renamed West Herr Chrysler Dodge Jeep Ram of Lockport. This is the 3 rd Chrysler location for West Herr, joining West Herr Dodge and West Herr Chrysler Jeep in Orchard Park.
West Herr, which was founded in 1950, started as a single point Ford Dealership in Hamburg, New York, is the largest automotive group in New York State. With 23 locations in Erie, Niagara, and Monroe counties representing 20 franchises and over 2,000 employees. In 2017, West Herr sold over 52,500 vehicles and serviced more than 400,000 vehicles. West Herr has received Business First of Buffalo's "Best Places to Work in WNY" award for fourteen consecutive years and the Better Business Bureau "Torch Award for Marketplace Ethics" seven times. The West Herr Automotive Group is dedicated to absolute excellence in customer service provided by honest, responsible, and respectful people. West Herr supports individual pride, company spirit, and community involvement.