West Herr Wednesday: Corey Karmazyn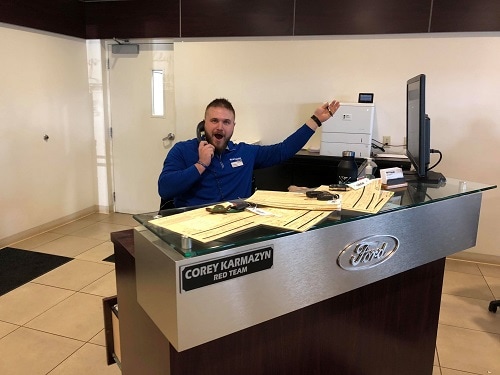 For this week's West Herr Wednesday we took a trip to Ford Hamburg to get to know Service Advisor, Corey Karmazyn.
Growing up in Silver Creek, Corey started as a mechanic at a local shop.
At the time, Corey knew West Herr was up and coming and decided it was something he wanted to be a part of.
"I actually took a pay-cut for the opportunity to work here."
Corey started as a Technician at the Quick Lane in Hamburg, but quickly started moving up.
"A short time after I started, I was approached about moving up in the company. It was a great opportunity early on."
Corey ended up as a Manager at Quick Lane before moving around a bit between main service departments at Ford Hamburg and Nissan Orchard Park.
"At the time I wasn't sure how to handle it all and decided to actually leave West Herr for a brief period of time. I quickly realized West Herr was where I belonged and within a few months was trying to claw my way back into the company."
Corey got his opportunity to return at Ford Amherst, before ending up back at Ford Hamburg, where he is now a Service Advisor.
"Service Director, Tim Gannon, has really taken me under his wing since I've gotten back and helped me see a path for myself."
The opportunity for growth is in fact one of the things Corey likes the most about working at West Herr.
"I came to work here at a very young age and there has always been that opportunity to continue to learn and move up. In my time away from West Herr, I quickly learned why they are the standard for dealerships in this area."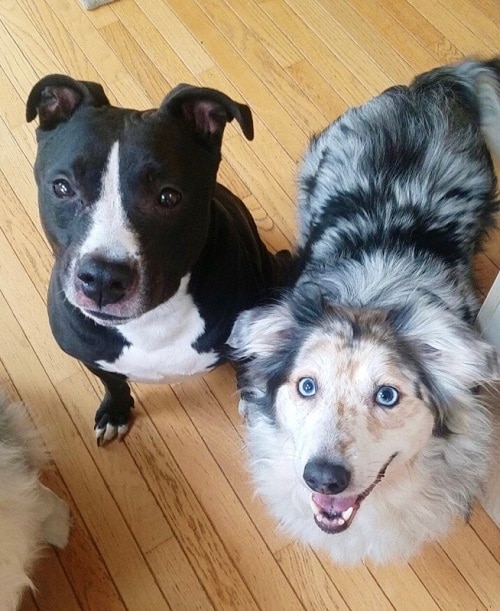 Corey now lives in North Boston and his family and two dogs, Baxter (Pit bull) & Lily (Australian Shepherd) are his life. They are also why he works as hard as he does.
"At the end of the day my main goal is just to be able to provide for them and give them as good of a life as possible."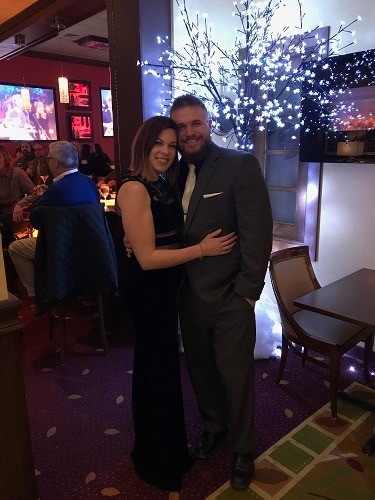 Corey's wife Ashley is his support system, especially when it comes to his career.
"She really is the rock behind everything I do. Family is really important to me and I can't stress enough how much my wife drives me. I'm definitely a family guy, through and through."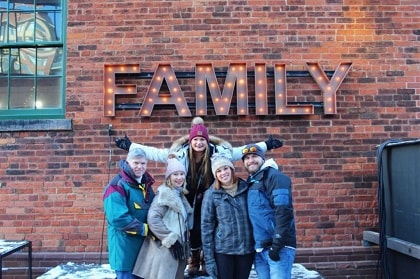 Corey also wouldn't mind returning to management one day, if the opportunity presents itself.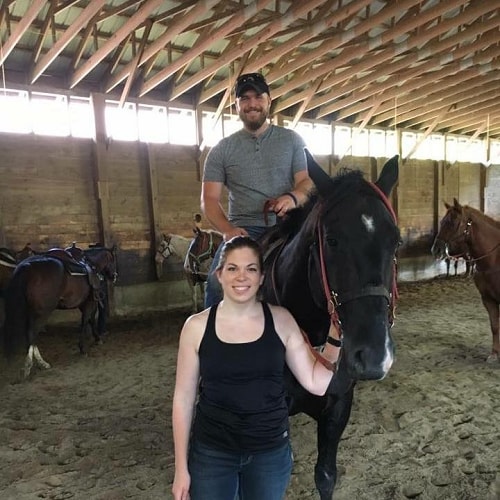 Outside of work, Corey is a huge Bills fan and enjoys all Buffalo sports teams. He also is into fitness and the outdoors.
"Recently I got really into golf. I always thought it was for old people, but once I started, I became hooked."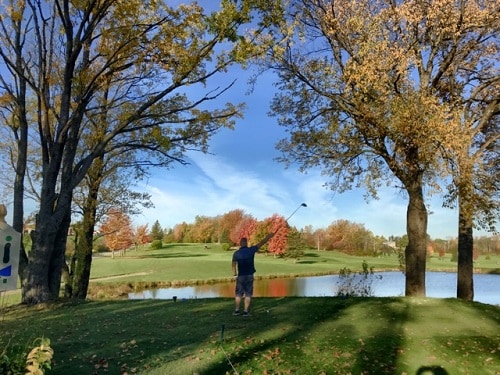 When it comes to what Corey lives his life by, it centers around resiliency.
"I really believe in never giving up. I could get punched in the face twenty times, but I'm going to keep coming. At the end of the day, failures lead to greater success."