West Herr Wednesday: Matt Payen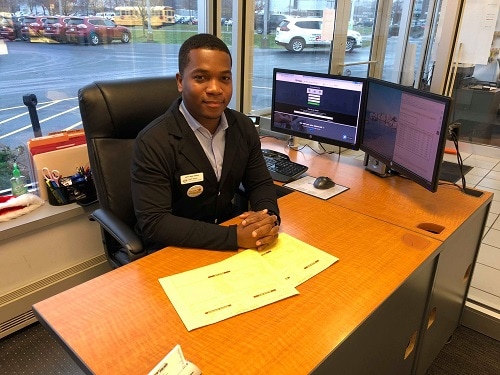 For this week's West Herr Wednesday, we visited Nissan Orchard Park, to get to know Finance Manager, Matt Payen.
Growing up in Haiti, Matt's father was an English/Spanish Professor, while his mother worked for the government.
"My Dad made sure we knew both English and Spanish from a very young age. I'm not as fluent in Spanish anymore, because I don't use it as often, but I also know French and Creole."
Due to the political unrest in Haiti, mixed with his desire to live in the United States, Matt moved to Queens, NY when he was 16 to stay with his Aunt and Uncle.
"I decided to finish high school at Hillcrest High School. I used to visit my family in NYC all the time growing up. My Mom figured if I was going to go to college in the States, I should experience it beforehand."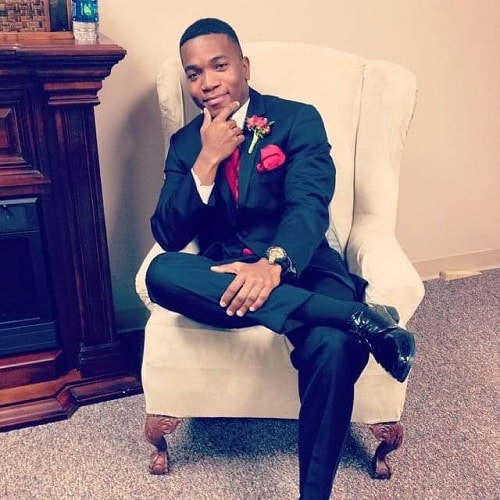 Despite moving to the United States over ten years ago, Matt still sees his family as often as he can.
"My parents come up and visit me twice a year. My sister currently lives in Belize, so despite us being all over the world, we still Skype/talk on the phone when we can."
When it came time to apply to colleges, Matt put in applications at several SUNY schools including the University at Buffalo.
"UB was one of the first ones to accept me. They also had a strong program and I loved the big campus. Another plus was that the school was affordable compared to schools closer to NYC. I decided to at least go for a visit."
After visiting, Matt was sold and moved to Buffalo that August, despite never having heard of Buffalo, prior to applying to colleges.
"I lived in the dorms for my first two years and then some friends and I moved off campus together."
After his sophomore year, Matt also realized Buffalo was where he wanted to remain.
"My Freshman year it was a bit of an adjustment, but I fell in love with the area and knew this is where I wanted to make my home."
Matt has always had an interest in cars and actually began majoring in Mechanical Engineering with a plan to go into Automotive Engineering.
"After about two and a half years, I decided it just wasn't for me, so I switched my major to Economics, but never lost my passion for cars."
Matt ended up working at another local automotive group during college as a detailer, before taking a job as a Sales Operator at Best Buy.
Upon graduating from UB in 2012, Matt saw that West Herr was hiring and decided to apply.
"I saw an opening at the Business Development Center, which sounded pretty similar to my job at Best Buy and had a meeting with Jill Wheeler & Kevin Leigh, who ultimately thought I'd be a better fit for Sales."
About a month later, Matt started as a Sales Associate as Nissan Orchard Park and has been at that store ever since.
"The General Manager and my Managers were very hands on and helpful when I started. They really showed me the way and made sure I was comfortable."
One of Matt's favorite parts about working at West Herr, is how involved the leadership team is.
"It's amazing because Scott Bieler (CEO) will just stop in and visit us and he knows everyone's name. My first two weeks in Sales I didn't know what he looked like and I remember he walked into the store and I gave him a "West Herr Welcome," Matt said laughing.
"He even played along with it. Later on my GM told me who that was and to this day it still makes me laugh."
After four years in sales, Matt wanted to continue to push himself, which is why he moved to finance.
"I really wanted to keep growing and that is something West Herr always supports, so I moved into the role a year ago and I've been here since."
Matt is always trying to master whatever job role he is in, that way if another opportunity to grow comes along, he is ready.
When it comes to living in Buffalo, Matt has lived in Williamsville, West Seneca and now Lancaster.
"I am still trying to get use to the snow/cold. I realized living in the Southtowns was a little too much for me, but I love working there. It's not always the easiest commute, but it's nice to turn on the news and see a lot of snow down south, but look out my window and only see a few flakes," he said laughing.
In his spare time Matt enjoys binge watching TV shows like Game of Thrones, Breaking Bad, The Office & Stranger Things. He is also into action/thriller movies.
"Aside from that I also like to play basketball and make beats on my computer. I've always been into music and it's just something I like to do for fun."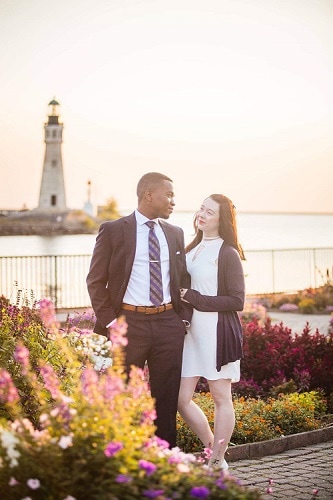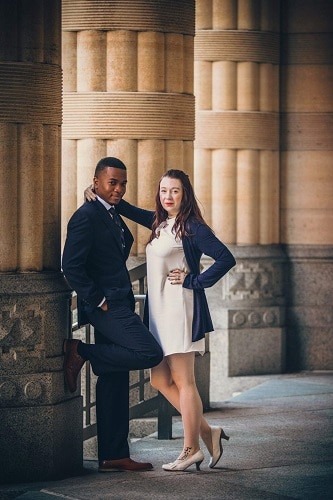 Matt also got engaged to his fiancé, Hannah, last year. She is currently in school for Dental Hygiene and the two plan to get married in 2020, once she graduates.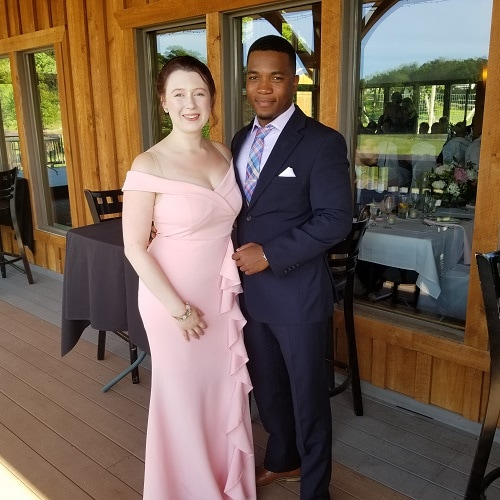 "She is actually from Manchester England and moved to the United States when she was eight. Her Dad's side of the family is British and her Mom's side is from Detroit, Michigan."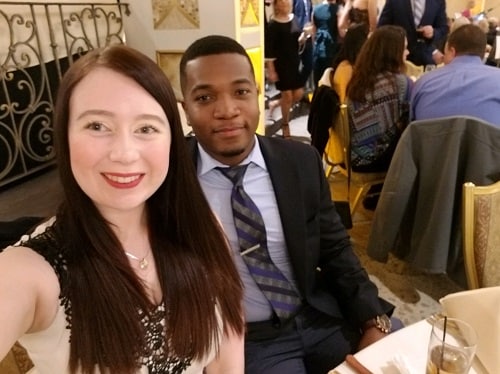 Matt believe strongly in always treating others the way you want to be treated.
"West Herr follows the same philosophy, which makes it an even better fit for me. I try to always put myself in the customer's shoes. If you want respect, you have to respect others. It is something I always try to live by."