West Herr Wednesday: Tom Sgroi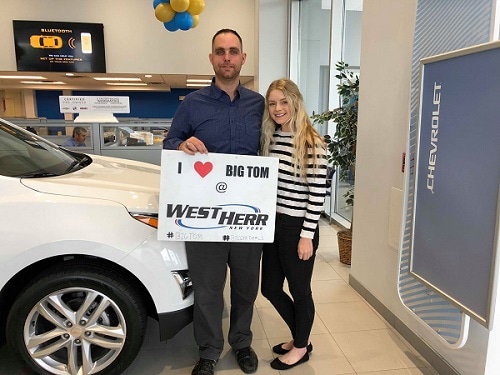 If you've been to West Herr Chevrolet of Williamsville, chances are you've seen Sales Professional, Tom Sgroi. Affectionately known as "Big Tom," he's hard to miss. As this week's "West Herr Wednesday," we sat down to find out more about him and his unique nickname.
Tom grew up all over the Northeast due to his Dad being the Regional Manager of a shoe company. He ended up graduating High School in Utica, NY before attending college at Alfred State. There he played football and also met his now wife, Jayliann. He later attended Gannon University, but ultimately ended up settling down in Buffalo.
"My wife is from Buffalo originally and has a huge family, so she wins."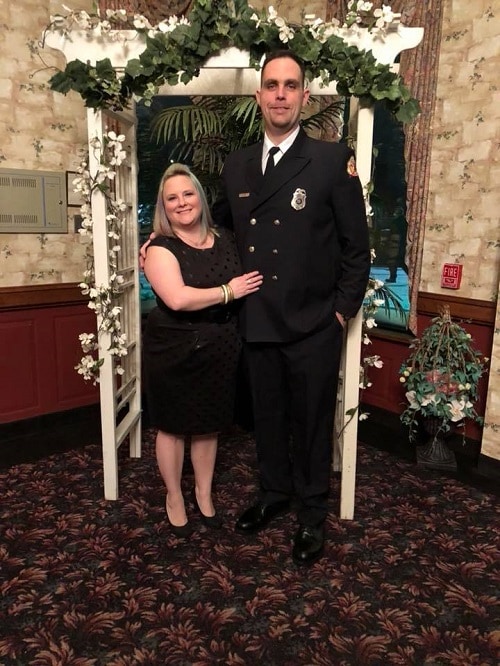 Tom and has family have been in the area since 2001, having moved away twice, but always finding their way back to the 716.
"First off I love the people here. I also love the sports teams and obviously the food!"
The nickname "Big Tom," actually came from his Niece who was very young & small at the time.
"The nickname started 15 years ago among family and friends. I was actually 403 lbs at the time, but even after losing some weight I kept it. I'm pretty tall, so it still works."
Tom decided to carry the nickname over from his personal life to his professional one, as a way to differentiate himself. Now you can find him all over social media posting pictures of happy customers in "Big Tom's Owner Club."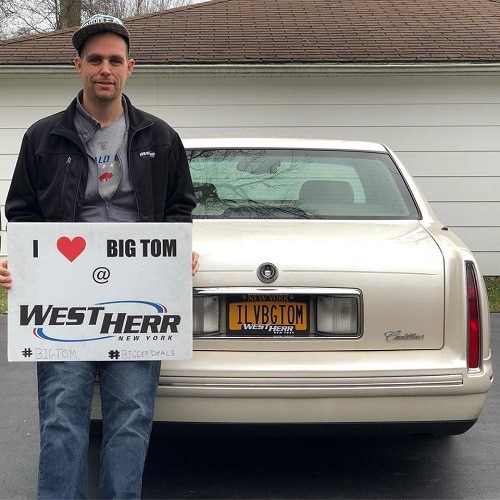 Tom has been in the automotive industry for nine years and with West Herr for the last three. The culture being the main reason he decided to make the change.
"It comes from the top down. It shows in everything we do. Ownership is always behind us. I made the change for my family, to have a better work/life balance."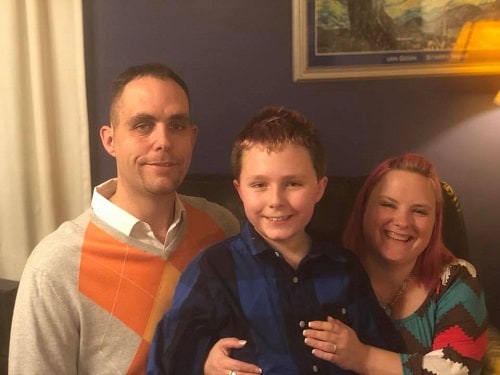 Family is a huge aspect of Tom's life. Aside from his wife Jay, he has a nine-year old son named Dylan. They also recently welcome a new member to the family… a five-month old pug, named Tug!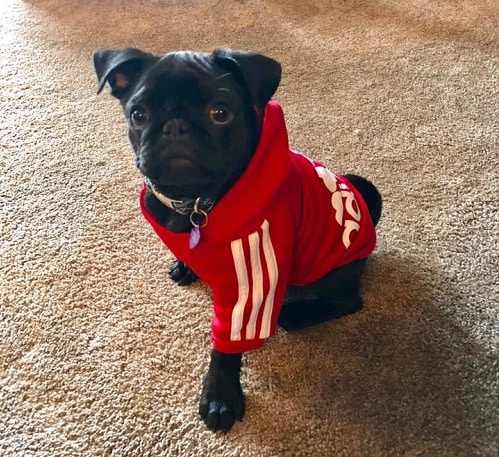 Outside of work, Tom is big into music. He plays guitar, does music photography and has also written for several NY based music publications.
"I'm big into improvisational/jam music. Groups like Grateful Dead, Phish, Widespread Panic & Twiddle."
Music has helped Tom overcome a lot in his life and for that he is thankful.
Tom also gives back to the community by being a Firefighter/EMT at the Ellicott Creek Volunteer Fire Company.
When it comes to his future, Tom never wants to be complacent.
"I respect all of our Directors & Owners so much. One day I'd love to be able to get into Management as a Director of the company. I also love social media and being involved with Marketing so I could see myself getting involved in that aspect as well."
No matter what Tom is doing, he prioritizes relationships over making a sale.
"Twiddle talks about loving relentlessly and good things come to those who do and that's something I live by. Anything I do in life, I do with an open heart and an open mind."