West Herr Wednesday: Mike Foster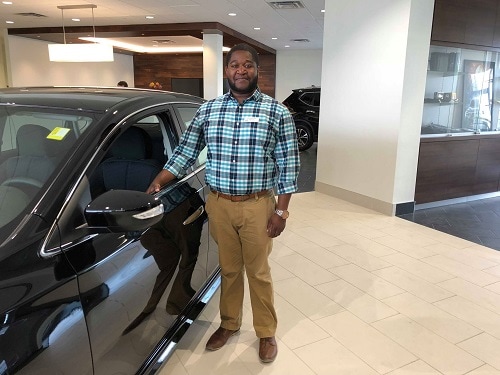 Growing up in WNY, Mike Foster was interested in finding a career that let him stay local. As a Sales & Leasing Professional at West Herr Nissan Williamsville, he was able to do just that. We sat down with Mike as this week's West Herr Wednesday, to learn more about his journey to this point.
Mike was born & raised in Williamsville, NY with an older brother, David and younger sister, Ivy. He graduated from Williamsville North High School and attended college at ECC. After a friend told him that West Herr was hiring in Sales, he was intrigued and decided to apply.
After starting as a Sales Assistant at Ford Lincoln of Amherst, he moved up to Sales Professional at Nissan Williamsville when the opportunity arose. His ultimate goal is to one day make it to Sales Manager and be able to further his experience in Sales.
One of the benefits he's found working in the automotive industry, is picking up a new passion.
"Before I worked here I didn't know much about cars. Now I find myself talking about them to friends. I've definitely learned a lot."
Mike has been with West Herr for four and half years now. It's the people and the mission that he enjoys the most.
"I've always liked all the people I work with. Both at Ford Lincoln & Nissan Williamsville. West Herr is also very generous. They give a lot back to their employees. It's a great company to be able to work for."