West Herr Wednesday: Maria DeCarlo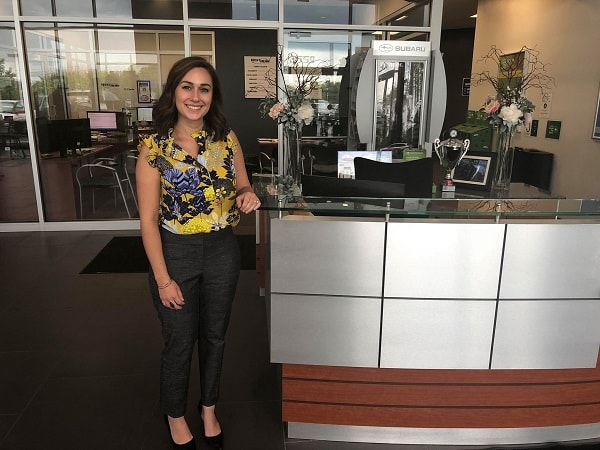 Sometimes where you work becomes more than just a job, but rather a place that truly impacts the rest of your life. As this week's West Herr Wednesday, we got to know more about Subaru/KIA Administrative Assistant, Maria DeCarlo's journey.
Maria grew up locally, right in Hamburg, NY. Upon graduating high school, she knew it was important to find a steady job. Her brother-in-law, Chuck (Hardy) told her about a job opening at West Herr Ford Hamburg and she decided to apply. She went from her final exam to her interview and was hired that same day as a Greeter/Switchboard Operator. With Diane Winter's help, Maria was able to get acclimated quickly and hit the ground running.
"I remember going right from my final exam to the interview and finding out I got the job later that same day. If it wasn't for Chuck, I probably wouldn't have even known about the opportunity."
After a year at Ford Hamburg, Maria had the opportunity to move over to the Subaru/KIA store and take on more responsibility, working initially as a Receptionist.
"I loved my time at the Ford store, but the opportunity wasn't something I could pass up for my own personal growth."
Maria continued to take on a bigger role at West Herr, moving to an Administrative Assistant position, while also going to school and getting her degree in Cosmetology. Upon graduating, she decided to do hair on the side and stick with her career at West Herr. 6 years later, Maria wears many different hats. In addition to her Administrative Assistant responsibilities, she also handles customer service for the Service Department and works with all of the store's VIP customers.
Working at West Herr has also impacted Maria's personal life. She met her husband Mike, who is a Sales Consultant, at her location. While she admits it wouldn't work for every couple, they genuinely enjoy working together.
"We try to eat lunch together every day. He's a really busy guy, but if he gets some time, he'll stop over and see how my day is going. It's all we've ever known, so we enjoy it."
On top of that, Maria also met several of her best friends at work, girls that were actually in her wedding. Couple that with the fact that the GM is her brother-in-law and another Sales Consultant, Sal, is her other brother-in-law and you can see that it is most certainly a family affair.
Family in general is extremely important to her as well. Her nieces and nephews are her favorite people in the world and she loves to spend time with them as often as possible.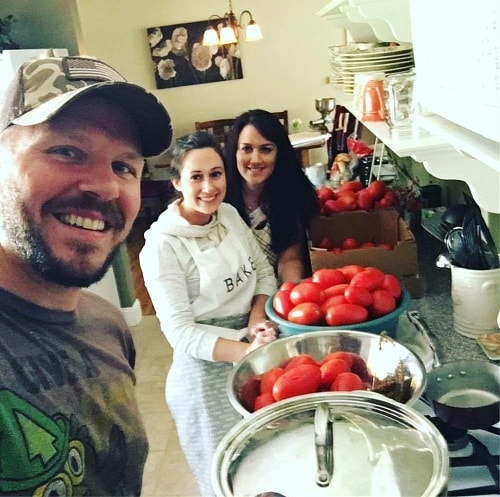 Outside of her actual family, her co-workers are like a big, extended family, which is her favorite part about her job.
"Everyone I work with is amazing. If you need help, they are there for you no matter what. They would give you the shirt off their back, or put you up if you needed a place to stay. They also are hilarious. Sometimes I laugh so hard at work that actual tears come out of my eyes."
Outside of work, Maria is a huge advocate of Yoga. After her co-worker, Abbey, told her about it, Maria decided to try it out on Thanksgiving no less.
"It truly changed my life. I remember crying after because of how much of an emotional release it is."
In addition to Yoga, Maria also learned how to sail and goes several times a week. This past winter, her husband also taught her how to snowboard. She ended up fracturing her arm her first time out, but is determined to get back out there and give it another go next winter.
Her other passion is cooking, which she has done for years. Her favorite type of cuisine coincides with her Italian roots.
When it comes to pets, Maria has two Bengal cats, Vito & Vera. She never had any animals growing up due to allergies, but when she found out she didn't have a reaction to Bengal cats, her and her husband went out and got one that very same day.
"Anyone who knows me knows that my cats are my babies. They are so unbelievably cute… I love them."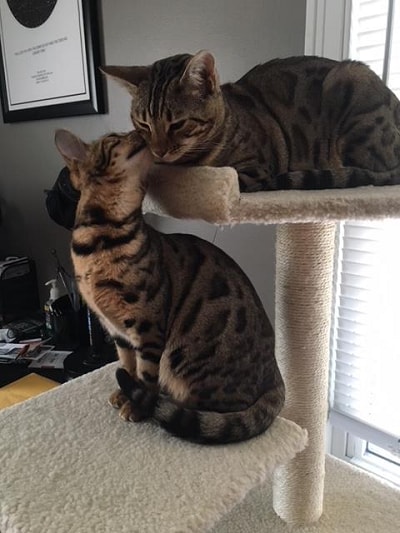 In terms of what the future holds for her at West Herr, she said the role she is in is what she was meant to do.
"I want to continue to grow working with customers, but I love my job and all the people I work with. Working for Chuck is the best thing that ever happened to me. He's an amazing boss and the fact we are family helps a lot too."
When I asked Maria what she would want people to take away while reading this, her answer was simple.
"Always do what makes you happy, not what will make you the most money, etc. Your happiness is always what is most important."