West Herr Wednesday: Sabrina Courteau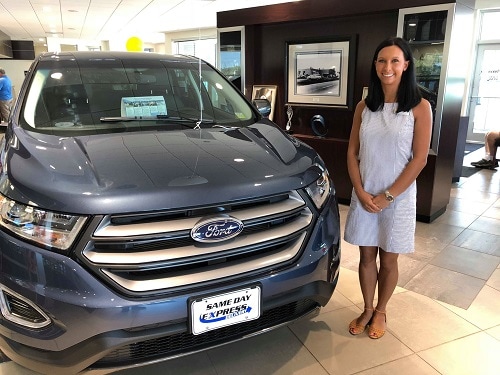 When most people are kids they dream about growing up to be rockstars, professional athletes or astronauts… some of us however have a dream that is a bit more unique. For Ford Hamburg Sales Consultant & this week's West Herr Wednesday, Sabrina Courteau, that dream was to sell cars. We sat down with her to find out more about that journey.
Sabrina grew up right in Orchard Park and attended Fredonia where she majored in Business Management. After doing an Internship at Total Tan she was offered a job as an Administrative Assistant, before eventually ending up as the Promotions/Marketing Director. She was in charge of running all of the events for the company, which allowed her to utilize her degree and further her experience working with people.
One day in July 2013, she decided it was time for a change. She applied at West Herr Ford Hamburg as a Sales Consultant and took a leap into a new career.
"Even as a kid I always loved cars. I loved picking out which car friends and family should get. People would always say, you know you can do that for a career right? Now here I am."
Sabrina has a lot of family that works at the Ford Plant in Buffalo, so working at a Ford dealership was always the first choice.
"All of my family including my extended family has always driven Fords, so it made sense for me."
In the five years Sabrina has been at West Herr, she has found success in Sales, earning her spot in the President's Club. She hopes to continue her momentum, setting new sales goals each year.
When I asked Sabrina what it was she enjoyed most about working at West Herr, she said it was hands down the community involvement.
"It means a lot with how involved West Herr is in the community. They are just so generous and caring. That goes for employees too."
Another aspect she enjoys is how close all of her co-workers are at Ford Hamburg.
"We work a lot of hours, but it's like a big family. We are all very close."
When she does get some time off from work, she enjoys spending it with her family, which whom she is very close.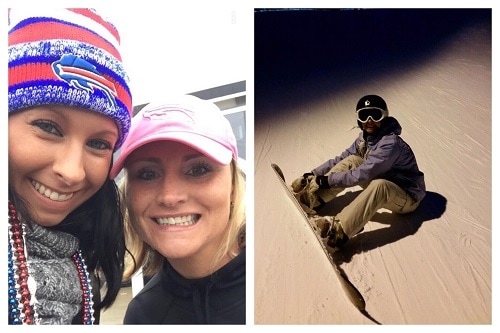 She also loves football and is a big Buffalo Bills & Oakland Raiders fan. During the winter she enjoys hitting the slopes to ski & snowboard.
Perhaps her biggest passion though is showing horses, which she has been doing for many years with close friends right over in Colden, NY.
"I always loved horses and started riding them as a kid. It's so much fun."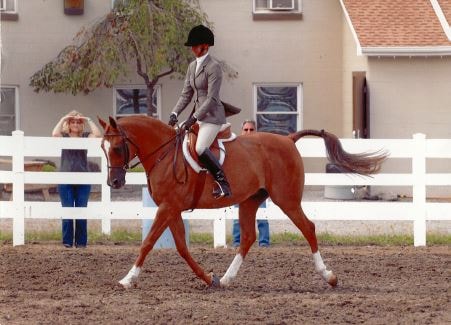 Sabrina ended the interview by reiterating how much she loves what she does. From a little girl who picked out cars for her family, to a President's Club Sales Consultant, Sabrina has truly made her dream a reality.