West Herr Wednesday: Nicole Kowal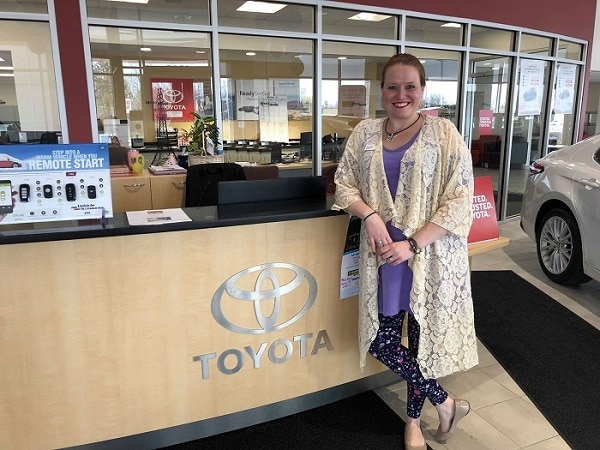 Growing up in North Boston, Nicole Kowal use to come to West Herr dealerships to visit her Uncles at work, thinking "this is the coolest thing in the world." Little did she know at the time, that's where she'd end up herself. As this week's West Herr Wednesday, we took a trip to Toyota Orchard Park to get to know more about her.
One of Nicole's biggest passions in life are animals. Having graduated from BOCES with a degree in Animal Caretaking, Nicole was ready to turn her passion into a career. After she graduated, she got a job at a local kennel, but after four years there, her health started declining. Health is an issue Nicole has been battling her whole life, suffering from Cystic Fibrosis (CF,) a gluten allergy, Rheumatoid Arthritis, Scoliosis, and Diabetes (among other issues.) After having surgery in 2008, she realized she needed to find a job that would be understanding of all her medical issues and doctor appointments… enter West Herr.
Having grown up with family at West Herr, Nicole knew how great of a company it was to work for. She applied as a greeter at West Herr Toyota Orchard Park and never looked back. From there she moved to several different positions from Sales Assistant, to Service Receptionist, to upstairs filing, back downstairs to greeter before ending up at her current position, General Manager's Assistant. In addition to her duties now, she also oversees payroll, helps with lease turn ins and new stock.
" Whatever they ask of me, I'm willing to do."
Dealing with all of her medical issues has put a tremendous amount of pressure on her from a professional standpoint, but finding her place at West Herr, especially on GM, Justin Rojek's team, has made that burden disappear.
"He's like the brother I never wanted. I babysit his kids and send him weird GIFS all the time. But he's also a phenomenal boss. I can text him and say 'I'm gonna be late, I'm having a bad morning' and he's always more concerned with if I'm going to be OK."
The rest of her co-workers help put her at ease as well by taking a humorous approach with her health at her request.
"If I'm having a coughing fit they always ask me if I'm going to make it." She said with a smile. "It's honestly like having another family."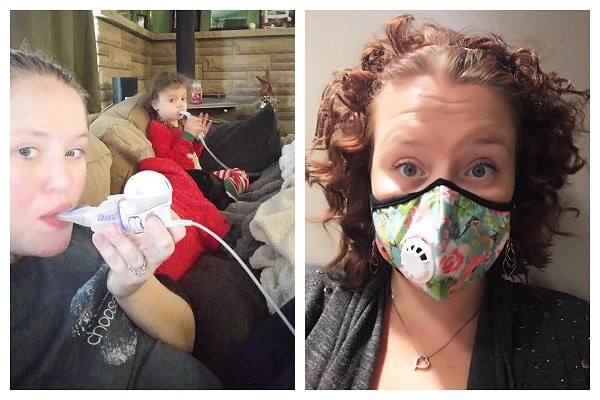 In addition to her work family, Nicole's actual family is strongly represented in the West Herr employee base. Two of her uncles and one of her cousins work in Sales, her other cousin is an Inventory Manager and her Husband, Michael, works over at the NAPA store as a Parts Counterman. When her husband came over to West Herr almost two years ago, he probably didn't realize one of the delicious added benefits to working with his wife.
"I bring him lunch almost every day. I also treat all the guys over there to cinnamon rolls on occasion."
Aside from feeding everyone, Nicole said she loves working with family because it makes everything a little more enjoyable.
"It's entertaining because you can have a little bit of fun at work with your family. I love the fact that West Herr embraces employing families. Not every company is like that."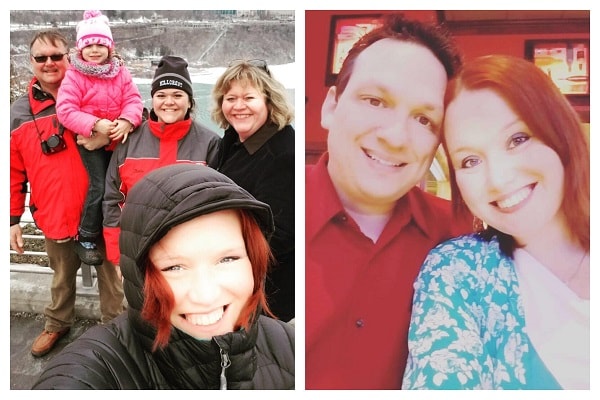 Outside of work, Nicole might be one the most ambitious people at West Herr.
She is a part of "Queen City Pitties," which is an organization dedicated to educating about and fostering Pit Bulls. She has been involved for the last five years, having fostered 25 of them in her own home. That is where she met her pride and joy… her 8-year old Pit Bull/Boxer mix, Dory.
"She was one of my fosters that once I met her, I just couldn't let her go."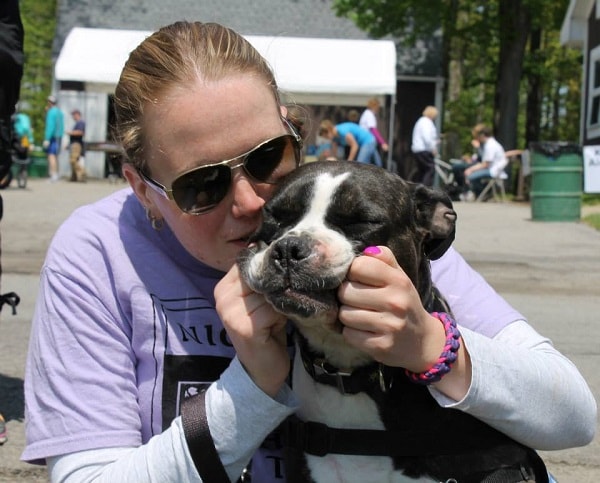 She is also in an organization called "Gliding Stars," which is an adaptive ice skating program. She has been teaching with them for over 15 years and recently helped set up the program in Florida with her Dad. Her goal is to set up another one soon in Utica with her sister Katie, her Dad Ernie and founder, Elizabeth O'Donnell. Both her and Katie were involved in the program as kids, having dealt with learning problems of their own, so being able to give back means the world to her.
"Sitting and watching what these kids overcome over the course of the six month program, anything from being blind to having down syndrome, is absolutely amazing and something I am super proud to be a part of."
In addition to both of those ventures, Nicole and her Dad have run the Orchard Park Great Strides Walk for CF the last 20 years. And just when you think she couldn't possibly find time to do anything else, her whole family manages to be involved with the Hillcrest Volunteer Fire Company.
"While I can't be firematic because of my lungs, we are all volunteer EMT's." Nicole added she's even helped deliver a baby in someone's home on her way to work. "An interesting morning to say the least," she said laughing.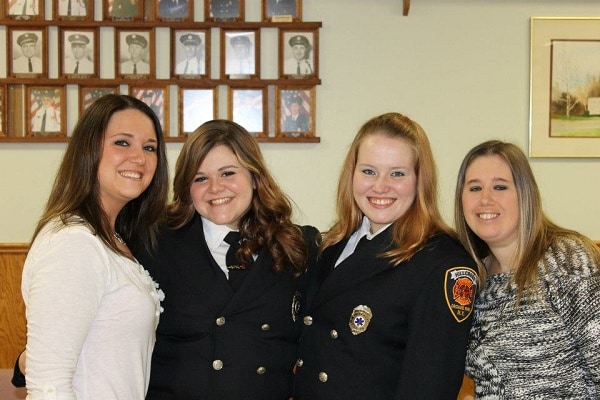 While free time is obviously not a regular occurrence for Nicole, when she can break away, her, her husband and friends like to go up to their families camp grounds in Cuba, NY to escape technology, race around on 4-wheelers and go antiquing.
When it comes to Nicole's professional end goal, it's a simple one… be able to one day retire. "Back in high school I never thought I'd even have a 401K. To one day be able to retire comfortably is all I ask for."
She added being able to follow in the footsteps of everything Annette Smith has done for Scott Bieler as his Executive Assistant, would be amazing. "While no one can ever be Annette, I'd love to be able to be a part of the community involvement aspect of West Herr. They do so much for the community whether it's Roswell, Hospice or the CF Foundation, that I'd love to play a bigger role in it."
When I asked Nicole what she'd like the people reading this to take away from her story, she said she likes to live by the quote from her book she wrote several years ago:
"Life is like a rose. There are thorns, but it is still beautiful." She explained that she likes to live by that quote every single day because "life is like a deck of cards – you can get a really terrible hand, but if you play the game right, you're going to come out winning."
While her life might seem overwhelming to some, to her she loves it because she'll never regret wondering what if she tried something and her support system is second to none.
"To be able to go to work and know I'll never be judged and that I'll never have to worry about losing my job cause of my illness is a tremendous weight off my shoulders. Remember that anything life gives you is a blessing."
With all Nicole has been able to accomplish despite a tough hand, as she did through the entire interview, she finds a way to continue smiling right through it.