West Herr Wednesday: Davonte Shannon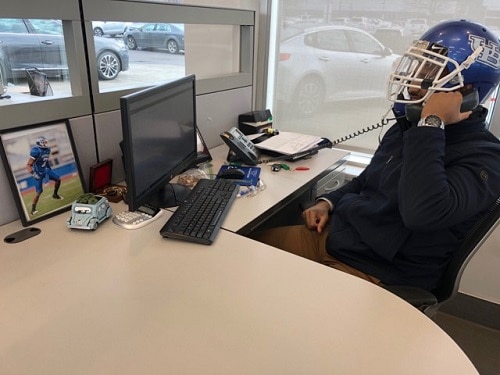 For this week's West Herr Wednesday, we stopped by our KIA store to chat with former NFL player and current Sales Consultant, Davonte Shannon.
Davonte was born and raised in Michigan, where his whole family is from.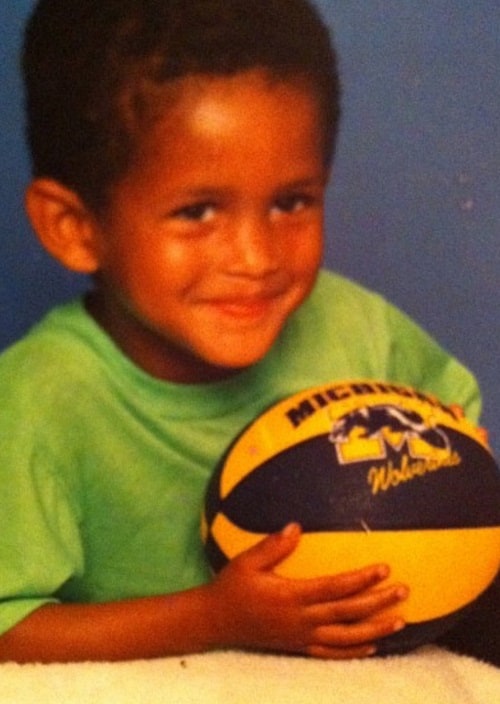 "Both of my parents were very young when they had me, and my Dad entered the military right after High School."
Davonte was in a very serious accident in 7 th grade, which shook up his living situation.
"My Dad got married while in the military and ended up moving to Pittsburgh, where his wife's family is from."
Davonte's Dad decided to have him come live in Pittsburgh, following his accident, and that is when sports really started becoming a big part of his life.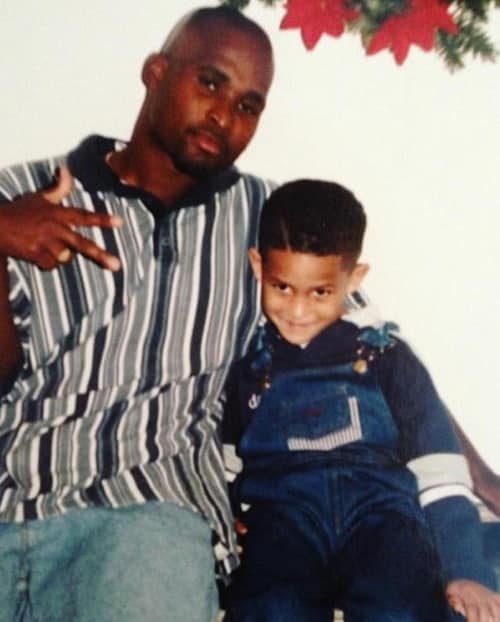 "Pittsburgh is a huge football town. They are very passionate over there."
Davonte played multiple sports in high school, including basketball and football, but didn't start getting recruited by colleges until late in the process.
"I actually had a rival school's coach approach me at a basketball game my senior year and ask where I was going to college… I didn't know."
Davonte's high school wasn't a recruiting hotbed at the time, but thanks to that other school's coach, Davonte was able to get scholarship offers.
"He told me to put together a highlight reel and he'd make sure some school's got a look at me."
One of the schools that showed the most interest in Davonte, was the University at Buffalo.
"UB came up and visited me twice. They ended up offering me a full ride and I moved up to Buffalo in August."
Things got tougher for Davonte as the speed of the college game took some getting used to.
"I remember calling my Dad the first week of training camp and saying, 'Man… I don't know if this is for me."
Davonte's Dad told him to, "tighten up," and to remember, "he had been playing football his whole life."
Davonte slowly worked his way up the depth chart and eventually got into the starting line-up following an injury. After that, he never looked back.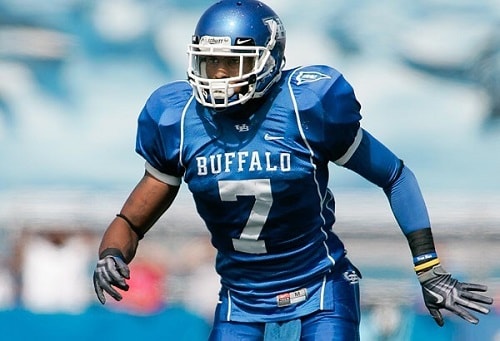 "I ended up being First Team All-Conference and a Freshman All-American."
His sophomore year the UB Bulls won the MAC Conference and played in a bowl game. His Junior year, he was named one of the team captains.
"My last two years at UB were tougher due to some coaching changes, but I ended up making First Team All-Conference all four years."
That is an accomplishment that has only been done in the MAC a handful of times… ever.
Following graduation, Davonte ran into a roadblock during his NFL Pro Day.
"I ended up tearing my hamstring running the 40-yard dash."
This made it tough for teams to properly evaluate him, especially during the NFL lockout shortened offseason, so Davonte returned back home to Pittsburgh to rehab and wait for an opportunity.
That opportunity eventually came when he received a call from the Washington Redskins.
"I got a call from a Virginia number and let it go to voicemail, thinking it was a debt collector or something," he said laughing.
Davonte's agent called him a short time later and told him the Redskins were trying to get in touch with him.
"They called me back and said I needed to be ready for a flight in two hours…"
Davonte got together what he could and made his way to DC for Training Camp.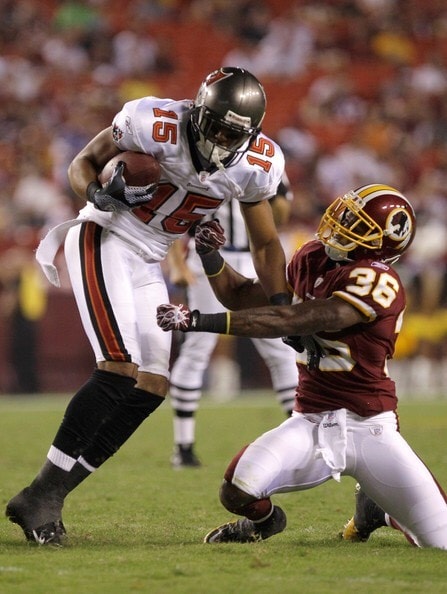 "I remember arriving and seeing all the fancy sports cars at the facility and thinking, 'this is it'…"
Davonte made it through camp and ended up getting an opportunity to play in the last two preseason games, before ultimately being released by the team.
"Coach Mike Shanahan told me I had a good preseason, but they wanted to go with guys with more experience."
It was hard for him not to take it personally at the time, despite understanding that it is a business.
His one claim to fame in the NFL is sacking former Bills QB, Tyrod Taylor.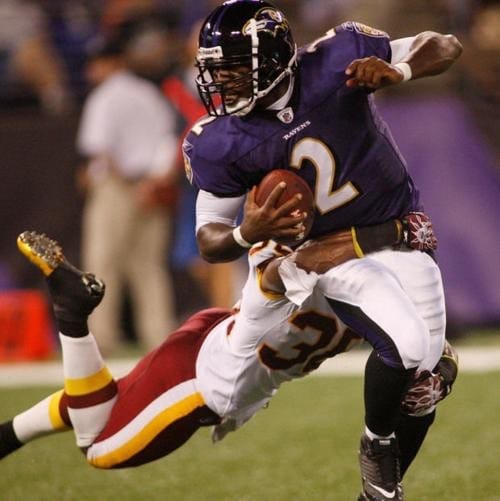 "I was able to take Tyrod down in that game, so I always like to joke around with Bills fans, that that was my big moment."
After being released from the Redskins, Davonte ended up being signed by the Saskatchewan Roughriders of the Canadian Football League.
"It was definitely a culture shock, I remember landing in Saskatchewan and thinking it was in the middle of nowhere."
Davonte unfortunately suffered an injury, tearing his hip flexor in training camp and was released due to his inability to play.
Following that, Davonte returned back home to Pittsburgh to rehab and weigh his options.
"I had a few workouts for teams in Buffalo and decided to move back there to keep training."
Upon moving back to Buffalo, Davonte crashed on a friend's couch and got a part-time job at a local golf course.
Eventually being 25 though, the pressures of life started to catch up with him.
"To continue trying to play professional football, you have to always be training your body and mind, which makes it hard financially to be able to support yourself doing anything else. I never lost my love, or passion for the game, but there came a point where I had to make a decision."
Davonte also had to figure out a new living situation.
"My friend decided when his lease was up, that he was going to move back home to Tennessee, so I had about a month to find somewhere else to live."
An older gentleman by the name of James Bentley, who worked with him at the golf course, offered for Davonte to stay with him and his family, until he could get back on his feet.
"To this day, I still can't put into words how much that meant to me. For a guy that barely knew me to give me a place to stay so I could continue pursuing my dream… I can't even put it into words."
While Davonte never made it back to the NFL or CFL, the opportunity to continue to try, made all the difference.
"It was a dark time for me since all I had ever known was football and he gave me a chance to get my life on a new track."
Davonte ended up living with the Bentley's for about 3-years and that is when West Herr entered the picture.
"My girlfriend at the time, knew Subaru/KIA General Manager, Chuck Hardy and she knew that they were looking for Sales Consultants."
At first he wasn't sure about applying…
"I told her that I'm more of a laid back kind of guy, but she said to give it a shot."
Davonte ended up meeting with Chuck and now INFINITI/Nissan of Williamsville GM, Mike Garrigan and was hired a short time later.
"It was rough at first… I started in January and it was cold and snowing and there I am outside brushing off cars, but slowly I was able to start getting the hang of it."
Davonte's love of people is what drove him to take the chance, but his love for his co-workers is what keeps him going.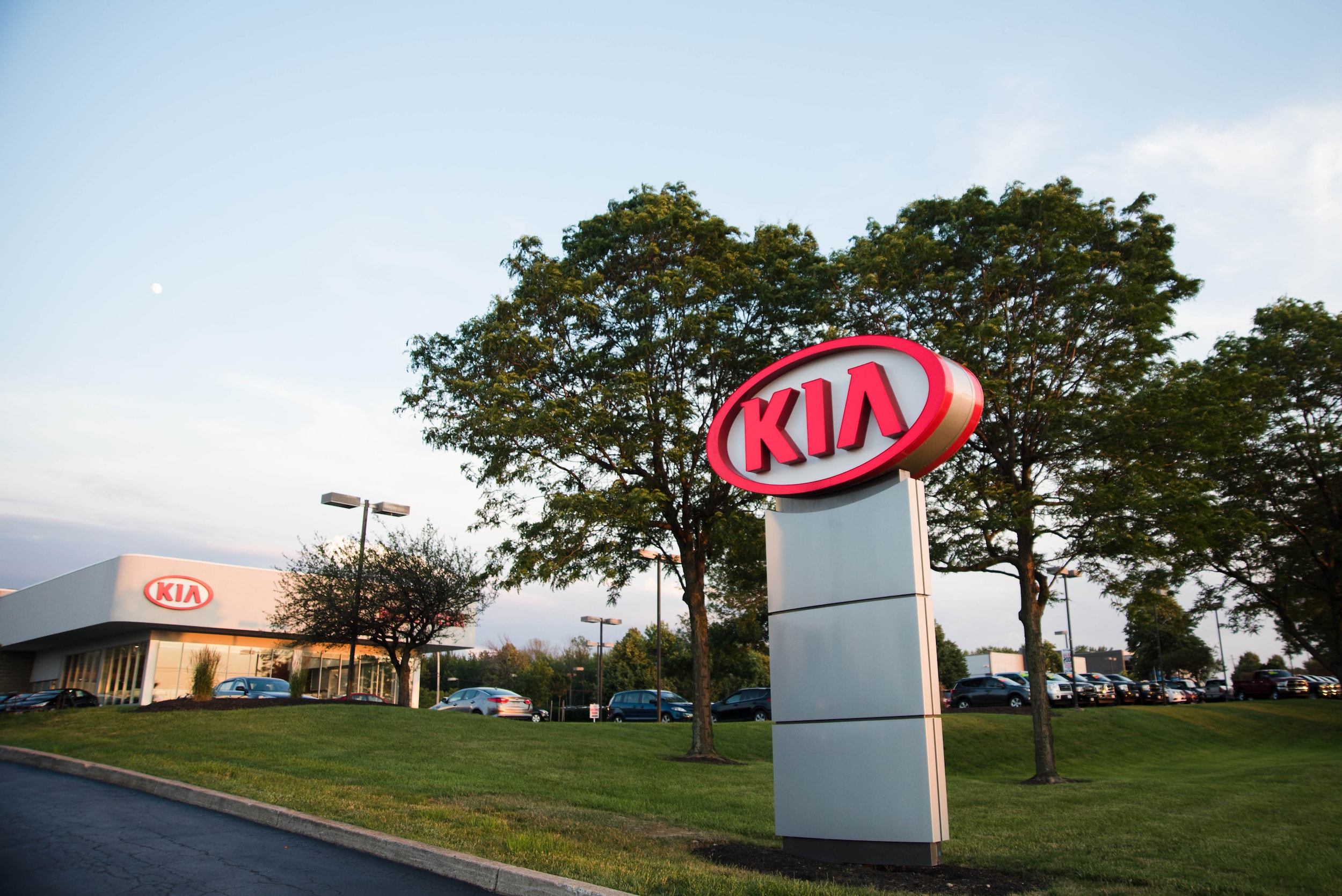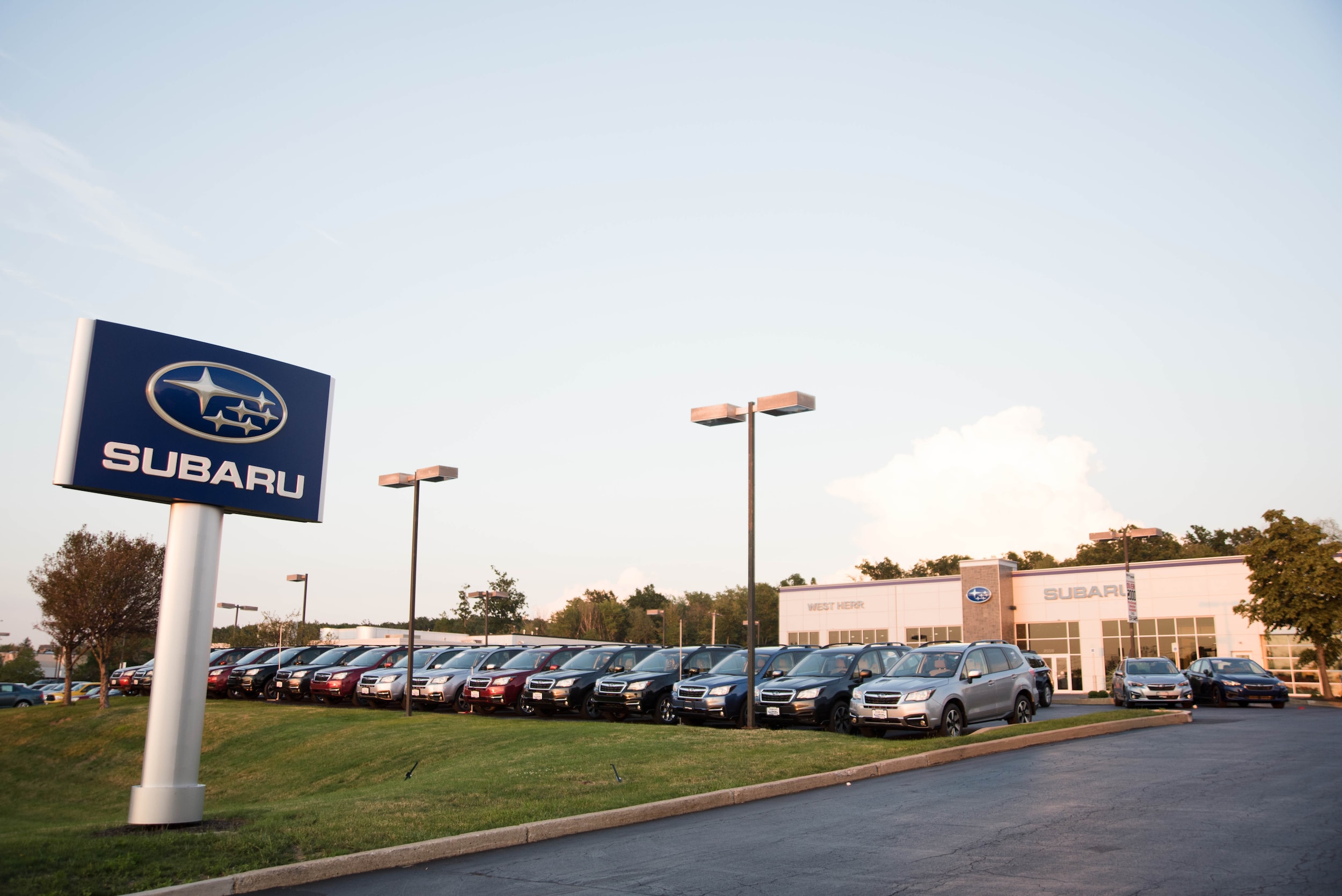 "The family atmosphere at out Subaru/KIA store is amazing. The culture we've created over there keeps me going. Car sales is not an easy job, but the people I work with make it easy for me."
Davonte was able to save up enough money to get his own place and he continues to invest in the people who helped get him there.
"There's not a person I don't see at work that I don't stop and ask how their day is going."
His GM Chuck has also continued to play a huge part in his life, even four years after starting at West Herr.
"I told Chuck when I started, that since I don't have any family up here, I was listing him as my emergency contact because he was the closest thing I've got."
Chuck giving him an opportunity at West Herr, has allowed Davonte to support himself and also save to support a future family.
"He's always there for me no matter what. My co-workers are my family up here in Buffalo."
Outside of work, Davonte still works out and plays basketball in his free time, but watching sports continues to be his ultimate passion
"If you ask my girlfriend, or anyone who knows me, they'll tell you how seriously I take my sports teams. I'm pretty superstitious, so if they lose, I'm blaming someone or something."
Davonte roots for the Lakers, Penguins, University of Michigan football, North Carolina basketball, UB football/basketball and… the Patriots.
"When I sell people a car, I usually leave the Patriots thing out until after we've signed the paperwork," Davonte said laughing.
"I know Bills fans love their team, so I don't rub it in their face until after the deal is done."
Davonte said he catches a lot of grief for rooting for the Pats, but being a Michigan native and Tom Brady having attended Michigan, is where his fandom originates.
In terms of what his future holds, Davonte takes each day as it comes.
"I take it one day at a time. I'm constantly trying to get better. Each year I sell a few more cars and continue to see more avenues that I can eventually take."
Davonte's favorite part though, is being able to help people.
"I know it's a job and the end goal is to make money, but I love people so much, that I can't help but want to help them. I have to break down barriers when people show up, because they have a misconception of car salespeople, but I just try to let them get to know who I am as a person."
Davonte is also thankful for West Herr's leadership team.
"Both Scott (CEO,) Jed (COO) and the other directors come around and visit us at the stores. It means a lot that they truly care about their employees and ask us how we're doing, because they don't have to do that. Plus Jed is a Michigan football fan, so I like him even more."
Davonte explained to me that he lives by something he calls the "Three F's."
"Faith, family and football. I am a devout Christian and I am very close with my Dad who is still in Pittsburgh. My family has been there for me through all my ups and downs."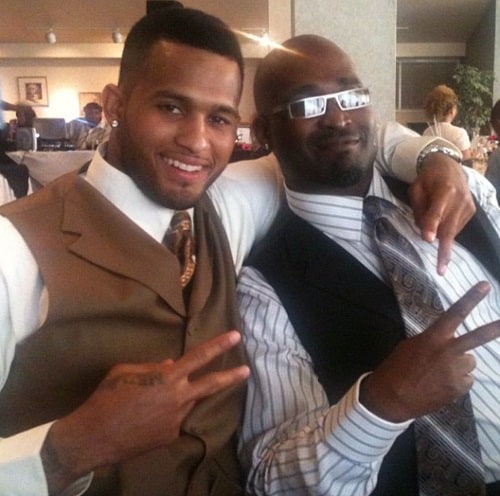 Davonte said he still has people tell him weekly he should get back in shape and make a comeback.
"I get people who still remember me from my time at UB. They always tell me… 'Davonte, the Bills could use you!' I laugh, but truthfully I've made peace with football, even though it will always be my passion."
Davonte concluded the interview by telling me he is a big believer in things happening for a reason.
"Football opened so many doors for me. I got to travel all around the world and meet so many amazing people. It also led me to Buffalo and eventually to West Herr… and for that I am thankful."
West Herr is the largest automotive dealer group in New York State. Visit us at one of our Western, NY locations!