West Herr Wednesday: Scott Flick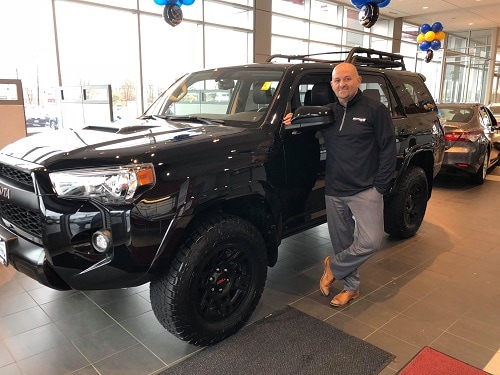 For this week's West Herr Wednesday, we went to Williamsville to get to know Sales Associate, Scott Flick.
Born and raised in Cheektowaga, Scott was an art teacher at East Aurora High School for ten years.
Following his time as a teacher, Scott embraced his passion for drawing and started his own portrait business called "Flicktures."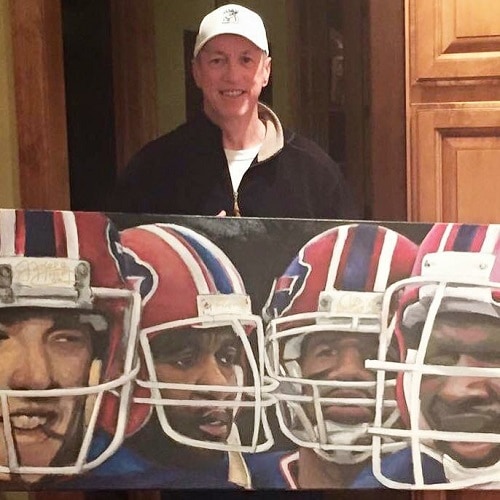 "My whole family has always been into sports, but I also really enjoy the arts and drawing. My drawing business allowed me to tie the two worlds together. It was something my Mom and Dad always supported me in from day one."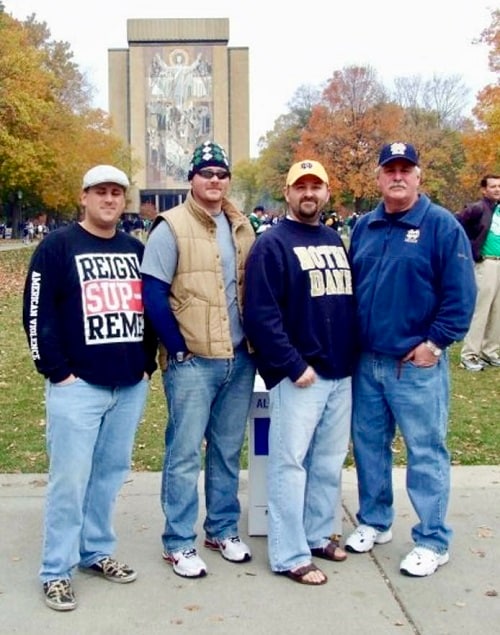 Scott had been drawing athletes for some time, but during one Buffalo Bills training camp, he drew a portrait of then running back, C.J. Spiller, who saw the drawing and messaged him about it.
"That's when Flicktures really took off! I couldn't stop it now, even if I wanted to!" Scott said laughing.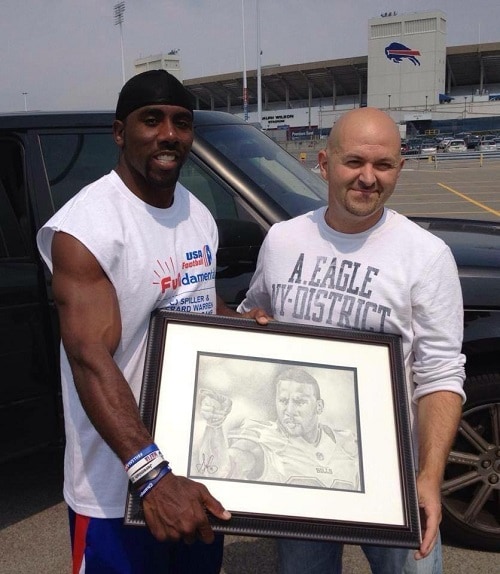 Scott's family member, who also happens to be Vice President at West Herr, Bill Loecher, asked Scott to do a NASCAR drawing for him back in 2015 and they got to talking about career opportunities.
"He asked me if I was still teaching and I told him I wasn't. He wanted to know if I'd consider coming to work for West Herr."
While Scott never pictured himself working in the automotive industry, he was no stranger to it.
"My Uncle Paul was actually the General Manager of this very store back when it was Jim Culligan Pontiac. In fact he was the one that hired Tom Bull!"
Scott said that him and his cousins would come and hang out at the store when they were young… little did he know he'd end up working there himself.
Being a Northtowns guy, Scott took Bill's advice and started at the Toyota Williamsville store and is still there today.
Scott considers himself the opposite of a typical car guy, but values the people and the relationships you make in the business.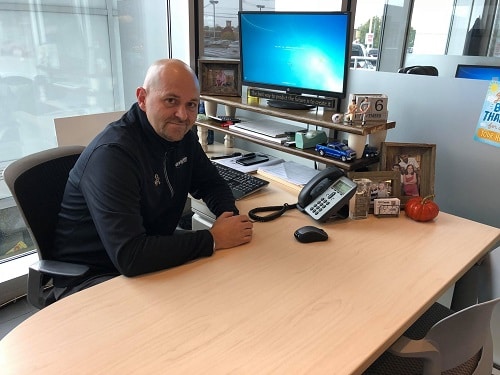 "For me it is 100% the people. My favorite part about my job is something we call the 'interview.' Where you sit down and get to know the customer, where they're from, who they are; common ground, before the pressure of car payments, or whether they want leather or cloth interior."
For Scott, his favorite part about West Herr is the leadership from the top down.
"It starts with my General Manager, Pat Schiske. He has been like a big brother to me. After that it is all the managers past and present he has brought in to help lead at our store. They have made a massive difference in my life."
Scott also enjoys being able to help others.
"You'll get a family that'll come in and be tight financially, but when you are able to figure out a way to get them into the vehicle they want and still make it affordable… it's extremely rewarding."
Outside of work, Scott is very, very close with his family and his faith.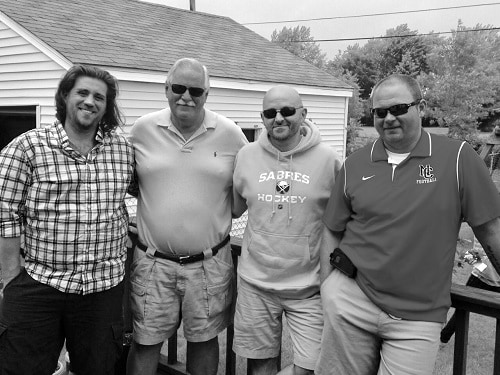 "I know a lot of people say it's all about family, but we actually live it."
Scott's entire immediate family is local and they spend a lot of time together.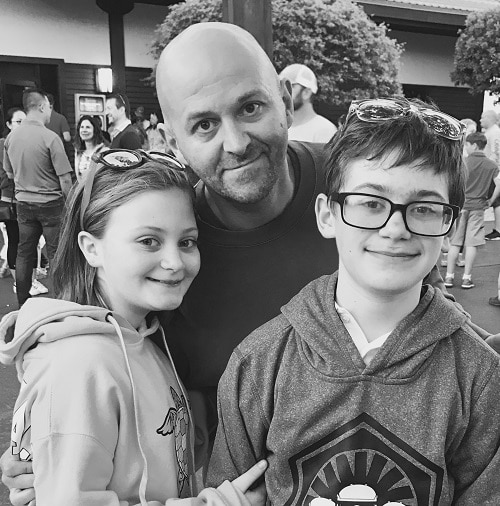 "I am a single dad of two amazing kids, Abby who is in 7th grade and Garrett who is in 8th. There's also my Mom, Barb and I have two younger brothers (Dan and Michael) who I am extremely close with as well."
Scott's best friend was his father, who unfortunately passed away in February after a lengthy illness.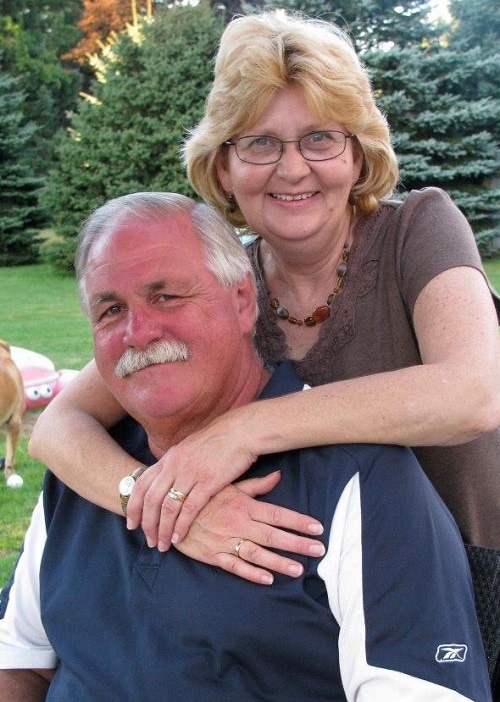 "It made it tough to function. I would call him every day after work for three years and he would always start with 'Hey bud…you sell a car today? I miss those phone calls but In the end it has brought our family even closer together."
When his father passed the first phone call he made, was to his GM.
"I called Pat right away and told him I wouldn't be able to come in the next day. He took care of everything and I didn't have to worry about a thing."
At his father's service, Scott couldn't believe the support he received from his fellow West Herr employees.
"Of the hundreds of people that showed up, over 50 alone worked at West Herr. We're not talking a quick, in-and-out pop by at the wake. We're talking staying for hours in support after a long 10-plus hour shift and then sitting and praying with my family during what was likely a busy Saturday shift. Even Scott Bieler, who I had only met briefly at the time, came. He quietly sought me out and then my mother just to pay his respects. He didn't want any attention for it at all. Before he left I told him because of that, he was stuck with me for life. I'll never work for any other person again."
In terms of his future at West Herr, Scott knows where he hopes to see himself one day.
"Aside from getting better at what I do now, I'd love to be involved in some aspect of teaching. Whether that be helping train new employees as a Sales Manager, or whatever the title is. I know I want to help teach employees that are unsure of what we do here."
When I asked Scott what he wanted others to know about him, he responded with a smile.
"It's simple… just that you should be nice to others. Try and show empathy for what people may be going through. All you have to do, is be nice."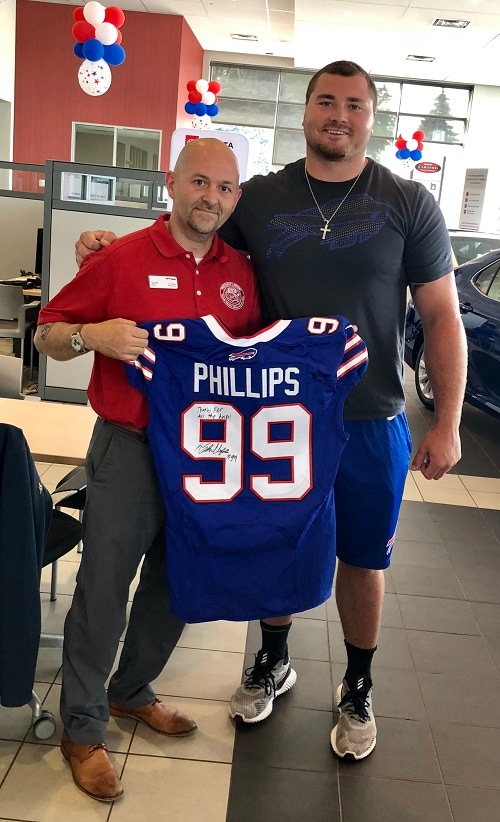 Scott's philosophy on life lends itself nicely to one of his favorite quotes by Henry James.
"Three things in human life are important. The first is to be kind. The second is to be kind. And the third is to be kind."
West Herr is the largest automotive dealer group in New York State. Visit us at one of our Western, NY locations!