West Herr Wednesday: Rich Dipaolo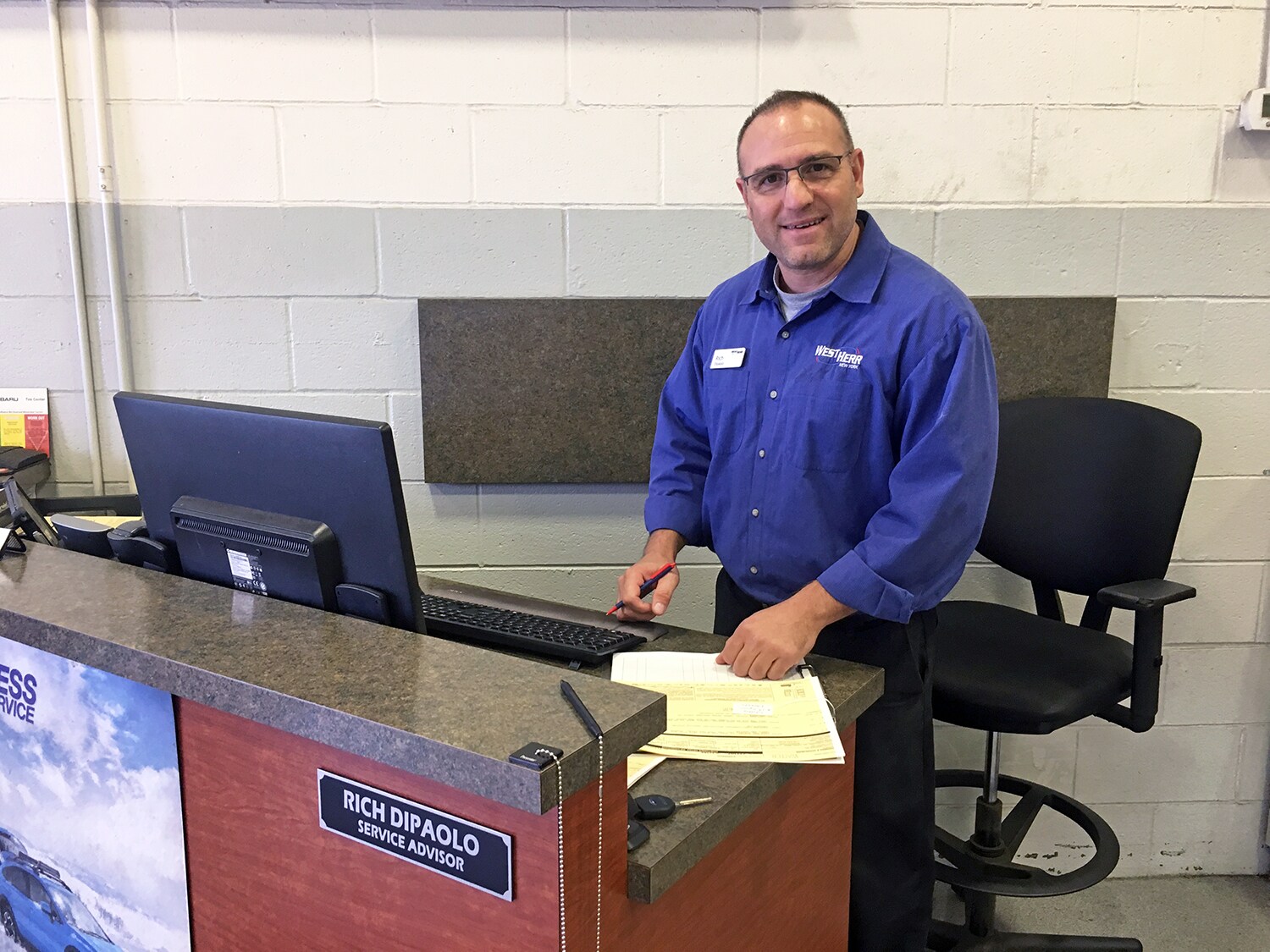 For this week's West Herr Wednesday, we sat down with a well-known member of our Subaru service department, Rich Dipaolo . Rich got his start at West Herr Subaru as service advisor in 2010, back when Kia and Subaru had one shared service department. Before West Herr, Rich had an extensive history on the service side of the automotive industry. After working for another local dealership for 17 years, Rich took a couple years off from the industry and entered back in when West Herr reached out to him about the position. Rich enjoyed the meeting so much that he took the position at Subaru and has been a part of that family ever since. From lot manager to assistant service manager, Rich's vast career history has enabled him to build up his skill set and truly learn the ins and outs of the industry.
When asked what he enjoys most about his position, Rich responded "What truly makes me happy about coming into work every day, is being able to make the customers happy. The challenge that I love most is taking a bad situation for a customer and turning it into a positive situation. Having prior experience in the automotive industry, I know first-hand that this is a great company that cares about both their employees and customers. My managers, Ed and Chuck, always create a positive and rewarding work environment, which allows everyone to work comfortably as a team. You can see Scott Bieler's influence right down through the chain of command."
When he is not busy with work, Rich enjoys playing ice hockey in his spare time and has been playing the sport since he was 8 years old. Rich even plays in a local hockey league for the team, The 5 Holes. For Rich, one of the most rewarding aspects of being on the team is their involvement with the local community. Their latest fundraiser raised money for a courageous little girl name Adriana, who is currently battling cancer. Rich is also a long-time fan of the Sabres and always makes sure to attend a few games throughout the season.
In the summertime, Rich spends most of his time out on the water on his pontoon, and his favorite spot to boat is "anywhere with water". Rich was born and raised in Buffalo and now resides in Cheektowaga and has a 19-year-old son named Richard III.
Rich is an integral part of the West Herr Subaru family, and we are thankful to have him on the team!