West Herr Wednesday: Rachael Herbst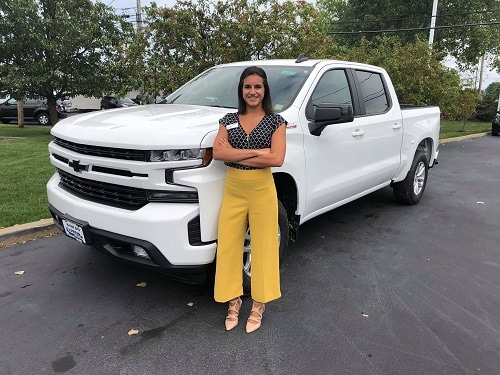 Growing up around cars, it was easy for Rachael Herbst to get into the auto industry. As this week's West Herr Wednesday, we visited Chevrolet of Hamburg to get to know more about our Sales Consultant.
Rachael was born and raised in Lockport, NY. She attended Lockport High School and then the University at Buffalo, graduating this past May.
Rachael was around cars from a very young age. Her Dad and Uncle owned a body shop and her Grandparents had a Cab business.
She also was always at the rack track.
"I was always washing the cars and attending the races. Being around cars just became my comfort zone."
Rachael's brother, Brandon, eventually got her into detailing work and the rest was history.
"When I decided to stay in the industry, I knew I wanted to be at West Herr because of the reputation of the company. If you work in the industry locally, that's where you want to be."
Rachael started as a detailer at West Herr Honda in Lockport and worked her way up.
"Phil Gonser (Honda General Manager) saw something in me and pushed me into Sales. I was hesitant at first, but he thought I'd be a good fit."
Rachael moved to Sales Assistant under Heidi Gebler, which ended up being an amazing opportunity.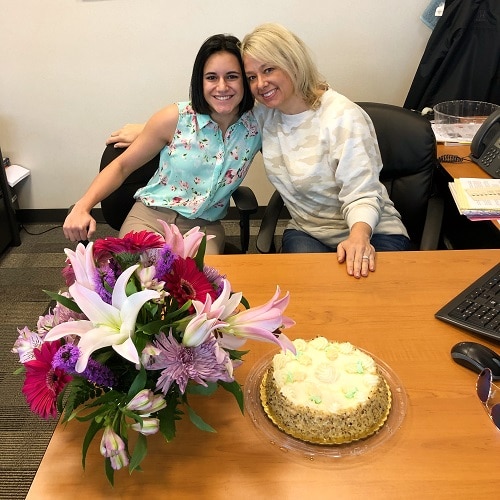 "I wouldn't be where I am today if it wasn't for Phil and Heidi. Working for her, I got to travel around to the different stores and really learned all the ins and outs of the company . It gave me a leg up for sure. I loved our little team."
As much as Rachael enjoyed her time at the Honda store, upon graduating from UB in May, she was ready for a new opportunity.
"I was fortunate enough to get the opportunity to move up to Sales Consultant at our Chevy Hamburg store. Eric Feathers, who actually hired me as a detailer at Honda, was the one to bring me on. It was cool for things to come full circle as he's gotten to see me grow in my time at West Herr."
The opportunity to grow is one of the things that has always made West Herr appealing to Rachael.
"It is a big reason I originally considered working at West Herr. They are always moving people up. They take pride in getting employees to wherever they plan on going."
While Rachael is very close with her family, she decided to move to Hamburg once she started her new position.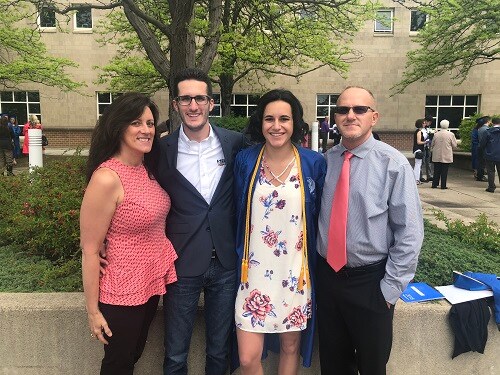 "They are my best friends . They come and visit me, or I'll go and visit them whenever I can . We talk on the phone every day and t he nice thing is it's not too far away, but just far enough to feel like I am in a new place ."
Rachael feels like the move to Hamburg has been the perfect fit.
"I absolutely love it. It's like it was where I was always meant to be."
Part of the allure of the Southtowns is the fact she LOVES the snow.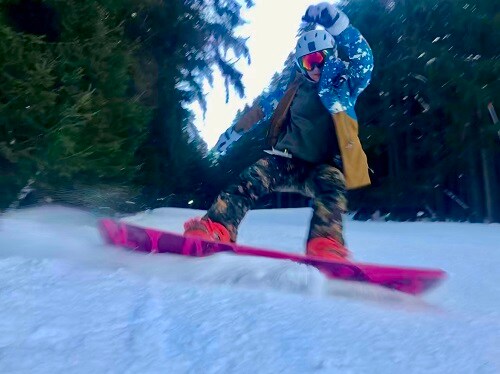 "I'm that person everyone hates, because I'm always praying for four or five feet of snow. I have my skis and snowboard in the trunk at all times. A s soon as I get out of work I'm going to Kissing Bridge or Ellicot t ville to get my adrenaline rush for that day ."
During the summer when there's no snow around, you can find Rachael out on her boat.
"Every Sunday we are out there just relaxing and floating around . Everyone needs hobbies to keep them sane. Sundays are the day I reset for the work week and I do it best being outside with the people I love ."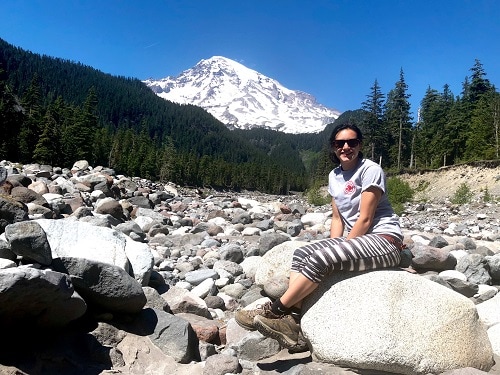 When it comes to working at West Herr, Rachael loves how involved the company is in the community.
"It's nice to be able to be proud of where you work. We get so many people who come in because of the money we donate to such great causes and all the events we sponsor. It's amazing they give back to the place I grew up and care about so much. "
She also loves the fact that the store is one big family.
"We spend a lot of hours together at work, so you end up finding your best friends here. We all hangout outside of work. It makes the long days go by quick being with your friends."
When it comes to her future, one thing is clear, Rachael never wants to stop advancing.
"I never want to plateau. I'm the type who is always thinking 100 steps ahead to what I can do next."
Rachael acknowledges that after being a Sales Consultant, she'll most likely go into Finance and that she will also continue to do everything she can to move up and help the company.
When I asked her what she'd want people to take away from reading this, she said (laughing) to "always have a lot of snacks at your desk, because there isn't a lot of time to eat in this business."
On a more serious note, that it's important to be open and learn from one another.
"I'm a pretty open person. One of the reasons I love Sales is because I love talking to people and getting to know them. It's important to learn from one another's experiences and to build relationships. Hearing other people's perspectives and really taking them into consideration is how you improve in your own thinking ."
Well that, and having plenty of snacks at your disposal!