West Herr Wednesday: Jenna Pepper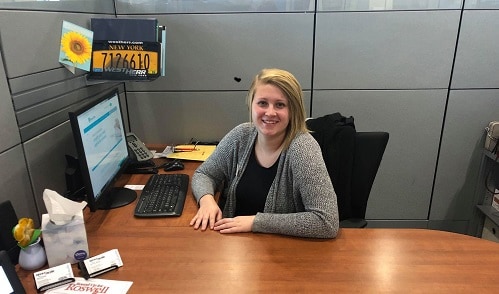 For this week's West Herr Wednesday, we took a trip to Subaru/KIA to get to know more about Greeter/Sales Assistant, Jenna Pepper.
Growing up in Hamburg, Jenna was a big-time soccer player. So much so, she was supposed to play soccer in college, before injuries altered her plans.
"I had too many concussions and they said it wasn't safe for me to keep playing. Now I can only play recreationally."
Jenna was also working at Outback Steakhouse at the time, but was looking for a change.
"My Mom knew I needed a new opportunity and one day I got home and a West Herr hiring ad was circled in the newspaper."
Jenna decided to apply and was hired as a Greeter at Subaru/KIA a short time later.
Fast-forward three years and Jenna has now worked in all sorts of positions at the store.
"I've done greeting, billing, assisted in sales and even have taken picture of cars… a little of everything."
While Jenna could see herself moving into a Sales Consultant role one day, for now her plan is to just keep learning as much as she can in her current position.
She credits all she has done so far with the company, to her store's leadership team.
"The managers at my store have been in a big part of my success, especially my General Manager, Chuck. They are always pushing me to do better and help me with whatever I need, work related or not. Also, the sales person I work for Rachael Heller, has been a big inspiration to me as well. I learned everything I know from her and she's one of the best sales people I know."
When I asked what her favorite part was about working for West Herr, she gave me a multi-part answer.
"First off just how much they give back. My Mom was recently treated at Roswell Park for Cancer and I got to see firsthand how much what West Herr gives, helps those going through a tough time."
Her other favorite part has to do with the people she works with.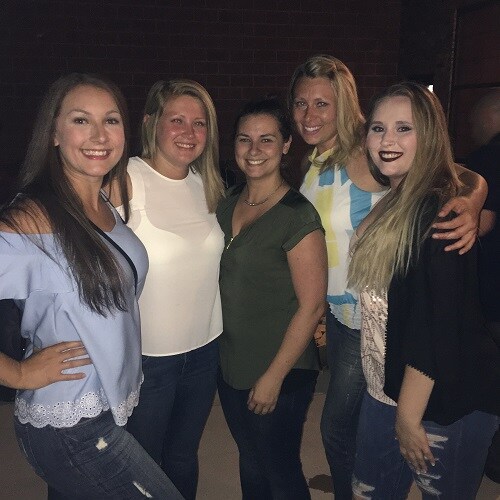 "I've met so many amazing people. I met my boyfriend Chris who works in Sales here and some of my best friends. Lifelong friends that I have even been in their wedding. I never would've met these people if I didn't work at West Herr."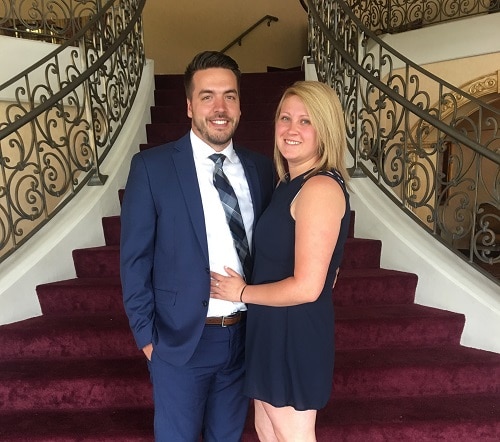 Outside of work, family is something Jenna truly values.
"My family has been a huge part of all of my success, I wouldn't be here without them."
Jenna is also a dog lover, owning both a Black Lab mix, Jade and a German Shepherd/German Shorthaired Pointer mix, Nelly.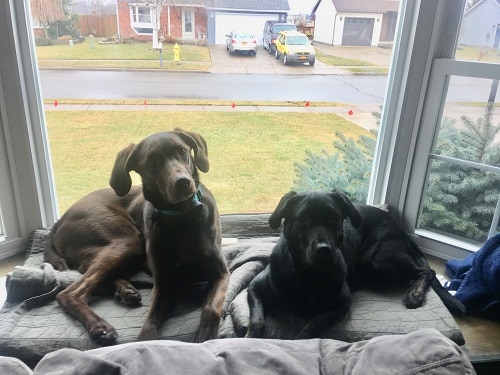 Her and her boyfriend enjoy taking the dogs to Zoar Valley and Chestnut Ridge when they are looking for a chance to get away.
Jenna also is a snowmobiling fan and is a big advocate for her store's dodgeball tournament, which takes place every couple of months.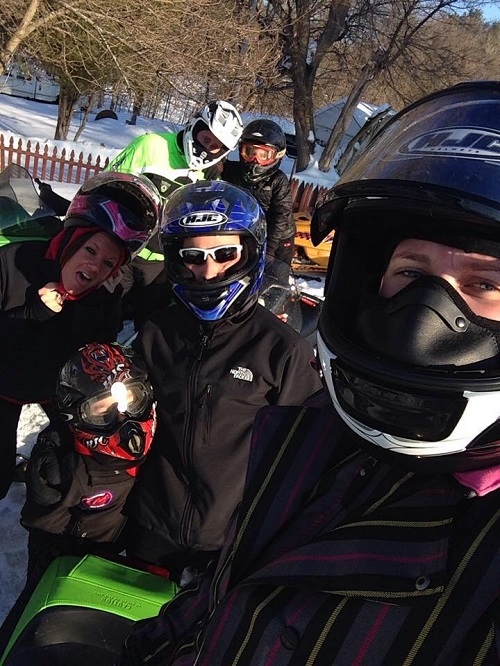 When I asked her what she'd like people reading this to know about her, she said that she is a big believer in things happening for a reason.
"Whether it was my Mom reading the newspaper that day and seeing the job opening for West Herr, or meeting my boyfriend through work, I really believe it was all meant to be. Everything seems to happen for a reason."