West Herr Wednesday: Pamela Farr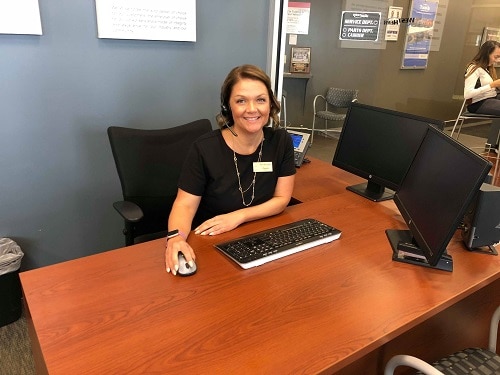 For this week's West Herr Wednesday, we visited West Herr Subaru/KIA to get to know Assistant Sales Manager, Pamela Farr.
Pam grew up in Orchard Park and attended school in West Seneca before eventually attending SUNY Buffalo State for college.
"I majored in History because I always did very well in the subject in school. I thought that I wanted to be a History teacher."
Pam realized that ultimately wasn't the right fit for her and took a few years off from school and joined the working world.
"I had a few odd jobs in collections and telemarketing before I ended up working in the Business Development Center at a different dealer group."
While working part-time in the BDC, Pam decided to go back to school and finish her degree, after which she moved to full-time.
"I mainly wanted to go back to school just so I could finish what I started."
While Pam enjoyed working in the BDC, she didn't see a next step for her where she was and decided it was time to move on.
"I actually ended up receiving a job offer in Financial Planning, but had an interview with West Herr and couldn't accept that job until I saw what West Herr had to offer."
After interviewing with then General Manager, Tony Farina, Pam ended up accepting a part-time job in the BDC at West Herr.
"I took the job because it just felt like the right place for me to be at the time."
Pam ended up becoming BDC Manager at her store, before being offered her current role as Assistant Sales Manager by now General Manager, Chuck Hardy.
"I have been in this role about three years now and am beyond grateful for the opportunity afforded to me."
In terms of her favorite parts about working at West Herr, Pam has three things she mentioned.
"First off, I know everyone says this, but it would be the people. When I started here I told myself to just keep my head down and to do my job and make friendships later, but that proved to be impossible. Some of my closest friends have come from working at West Herr. I'm really thankful to have met the people I work with."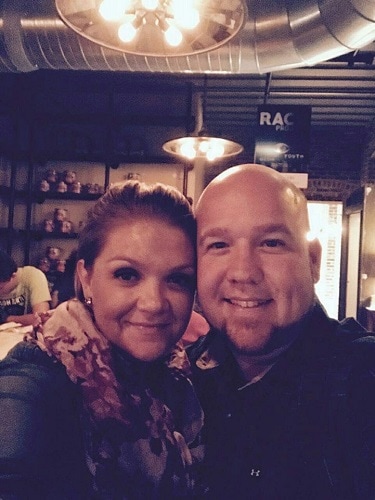 Pam also met her boyfriend at West Herr.
"Brandon (Mathewson) works at our Jeep store down the road and we actually met in between these two buildings," she said laughing.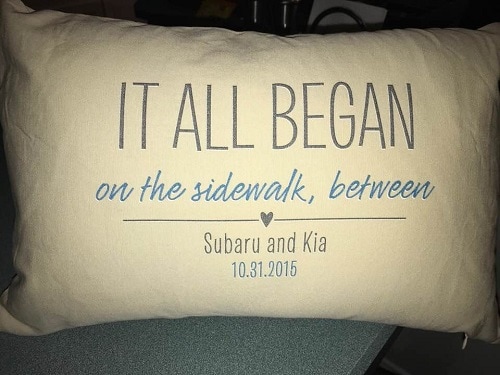 The second thing Pam enjoys about working at West Herr, is the company's involvement in Hospice.
"My Uncle passed away while in Hospice care back in 2006 and my family became actively involved with the organization in 2008. I now hold a fundraiser every year where I've raised thousands of dollars for Hospice. To join a company that gives back to the organization as well means so much to me."
Lastly, the management at West Herr is something Pam cherishes.
"Especially Chuck. I don't know where I'd be in my career if it wasn't for the trust that Chuck showed in me. I always say it's really easy to work hard for someone who works hard for you."
In terms of her future, Pam is open to what comes her way.
"There are certain aspects about being a Sales Manager that I still would like to learn, specifically about assisting the Sales Consultant while their customer is here in the store, but overall I am very open minded. In a company this big with so much opportunity, my next position might not even exist yet!"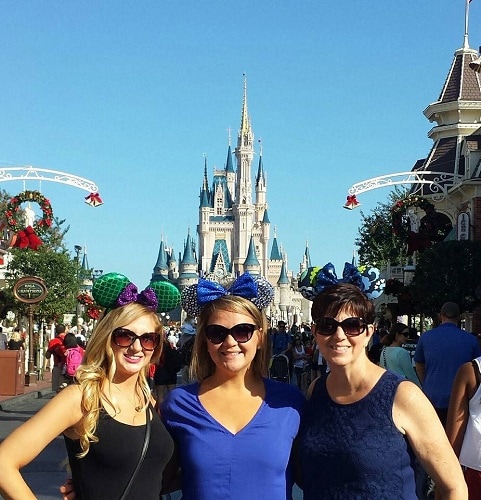 Outside of work, Pam loves to travel.
"My two favorite places to visit are Disney World and New York City. I am actually going to Disney with my Niece and Nephew soon, but it is a surprise. Luckily they can't read yet, so we are safe," Pam said laughing.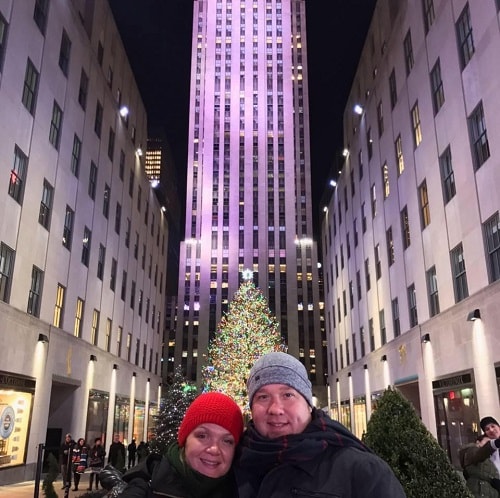 She also travels with Brandon whenever possible, having visited places like Key West and Aruba.
"That is something else I really enjoy about my job. It provides the flexibility for me to be able to travel."
Pam also likes to remain active when possible.
"Brandon and I will go on hikes when it's nice out. We also ride our bikes and have done so in the Ride for Roswell with West Herr several times. I have also completed four half-marathons!"
Pam also mentioned that her family is very important to her and she is thankful to have them all here in WNY.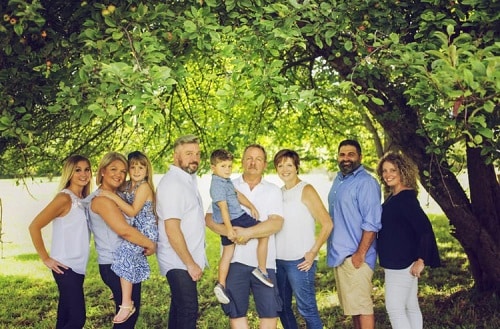 When it comes to what Pam wants people to know about her, she said she believes strongly in this Walt Disney quote.
"If you can dream it, you can do it."
She explained that she doesn't believe there are limits if you are open to hard work, continuing to learn and opportunity.
Lastly Pam said she enjoys helping others.
"Whether it is a customer, or a co-worker my door is always open and my phone is always on. I am so grateful to be in the position I am with West Herr, that I am always happy to help people take the next step, whether it be just for that day, or for their career in general."