West Herr Wednesday: Tess Halor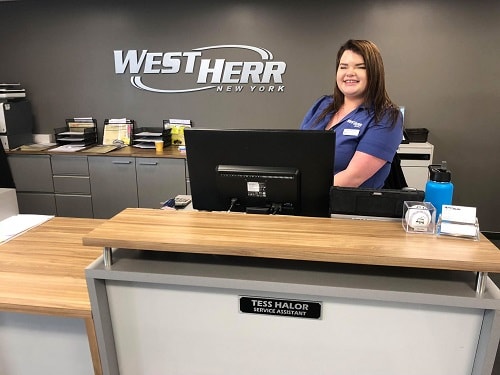 For this week's West Herr Wednesday, we visited Nissan Orchard Park to get to know Service Assistant, Tess Halor.
Growing in Angola, Tess has lived in the same house her entire life.
Tess attended Lakeshore High School and wasn't sure exactly what she wanted to do upon graduating.
"I had been working at a convenient store and was just kind of going through the motions. My best friend Emma, worked for West Herr in the Sales BDC and said I should apply there and just see what happens."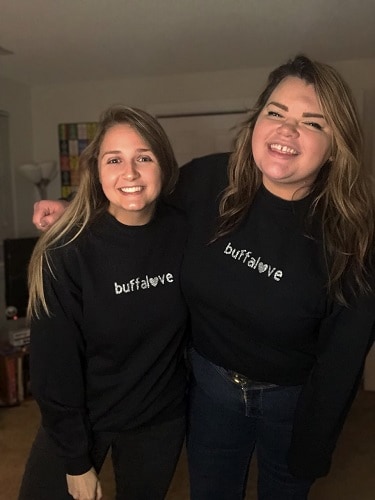 Tess applied for a receptionist opening, but got a call from then Nissan Orchard Park, Service Manager, John Connors.
"John asked me if I'd be open to a Service Assistant position. I was a little hesitant because I knew nothing about cars, but something told me to just do it and trust it."
Two years later, Tess loves what she's doing.
"I've learned so much in my time here. My Mom always laughs at how my Dad and I can just sit and talk about cars now."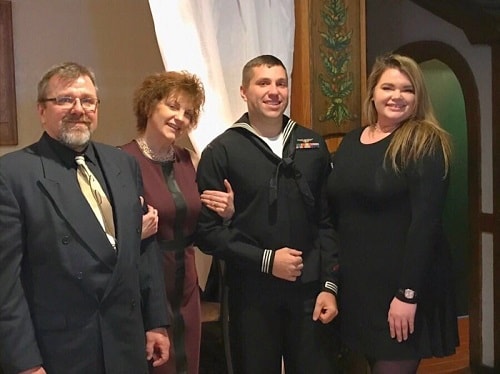 Tess's Mom actually followed in her foot steps and applied at West Herr shortly after she did. She now works part-time as a Greeter at the Ford Hamburg store.
Tess's favorite part about the job? The people on her team.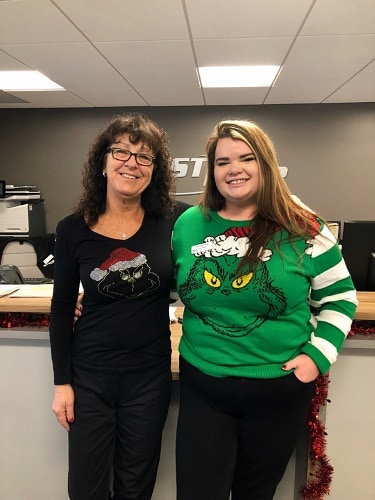 "I love everyone in my service department. We call Patti (Service Consultant) my work Mom. We are all so close, it is like a family."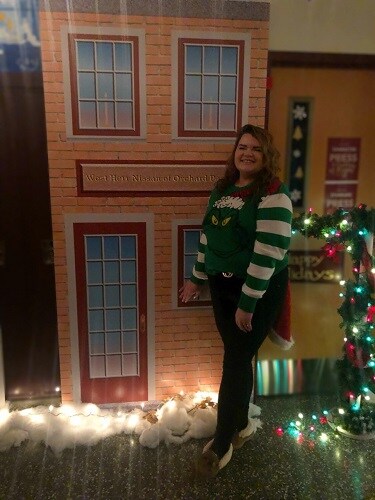 She also enjoys volunteering at company events like West Herr Wishes, which helps provide a Christmas to kids whose families are experiencing tough financial times.
Tess currently works a lot with the used car inventory, making sure the vehicles are running smoothly for sale.
While she really enjoys her current role, she could see possibly making a change one day.
"I really enjoy talking to people and could maybe see trying sales at some point. It would be nice to deliver the good news of helping someone find a car, rather than making calls about what needs to be fixed on their current car," Tess said laughing.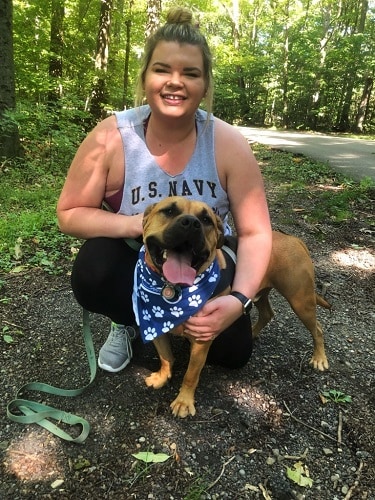 Outside of work, Tess has a Bullmastiff named Mack who is her everything.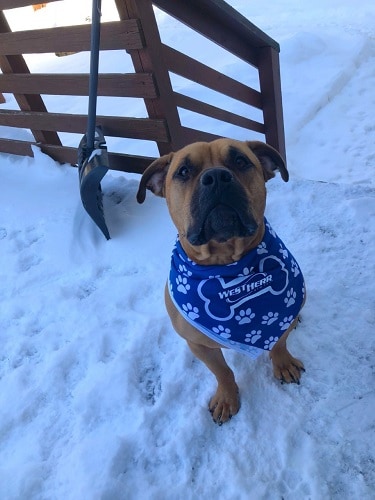 "I adopted him about two years ago now. He is my son and my world."
Tess also enjoys crafts, which she displays at work.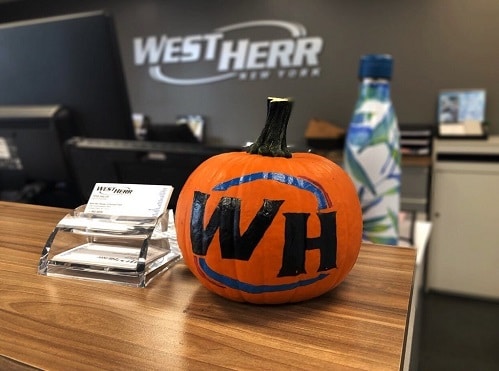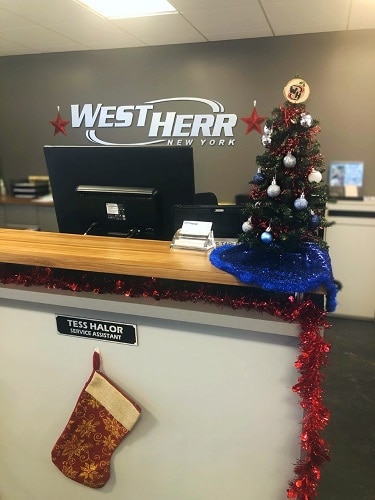 "I did a pumpkin theme around Halloween and a Christmas Tree one in December. It's a lot of fun and I enjoy being creative."
Working at West Herr has also allowed Tess to get her dream car.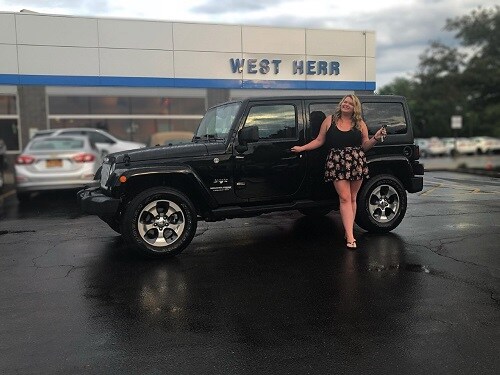 "I had a Jeep Liberty a long time ago and then got another one later on, but working here through the friendships and connections I've made, I was able to finally get my Wrangler in July. It is my baby and I love it!"
A few years ago, Tess never would have pictured herself doing what she does now, but she is so glad she went for it.
"Some days I still wake up and wonder how I ended up in this position. I never would have been here if I didn't take a chance. It's funny how things work out like that."