West Herr Wednesday: Samar Al-Alam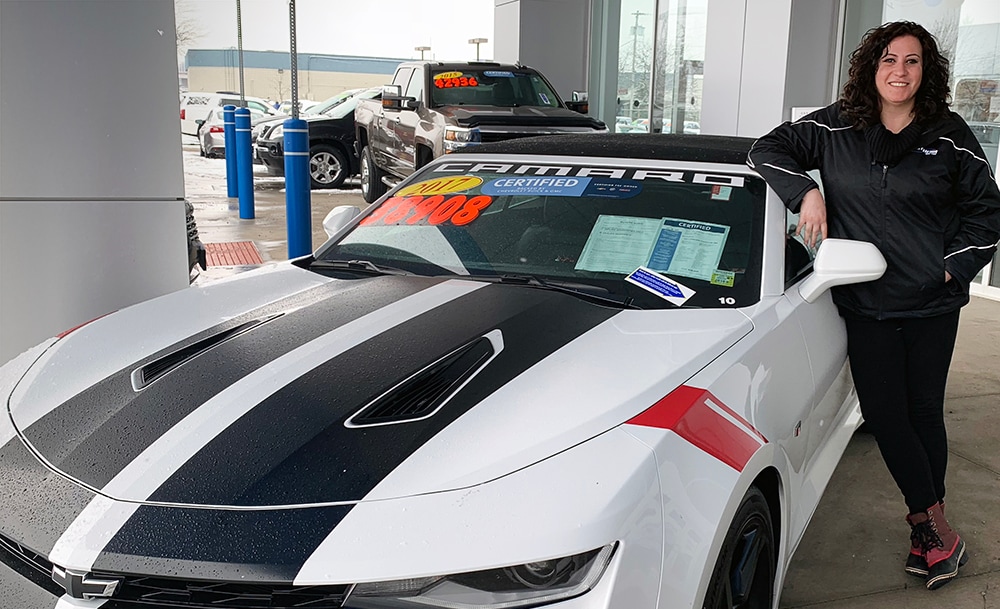 For this week's West Herr Wednesday we sat down with Samar Al-Alam , Sales Professional at our Chevy Williamsville location. We've gotten to know Samar over the past few years and knew that we needed to feature her compelling and unique journey that has led her to where she is today. Samar's passion, enthusiasm and dedication to her position as sales professional truly depicts the kind of individual that she is outside of the dealership.
Samar was born and raised in the city of Bethlehem, Palestine. After growing up in an area where it was a rarity to see a woman working in a professional environment, Samar knew she wanted something different with her life. When she was 19 years old, Samar began to pursue her desire of traveling around the world to see what lies beyond her home of Bethlehem. Samar chose England to study as an exchange student for a year and absolutely loved taking in the culture of her new surroundings. Samar went on to pursue a master's degree in theology at a four year university in England, but knew that she wanted to continue expanding her horizons and explore more of the world. After moving back home to Bethlehem for a few months, Samar connected with a couple that she had met from Western New York and decided to make a visit to the area after receiving an invitation to stay with them. During her stay, Samar absolutely fell in love with the Western New York culture and even met with some individuals from a local church.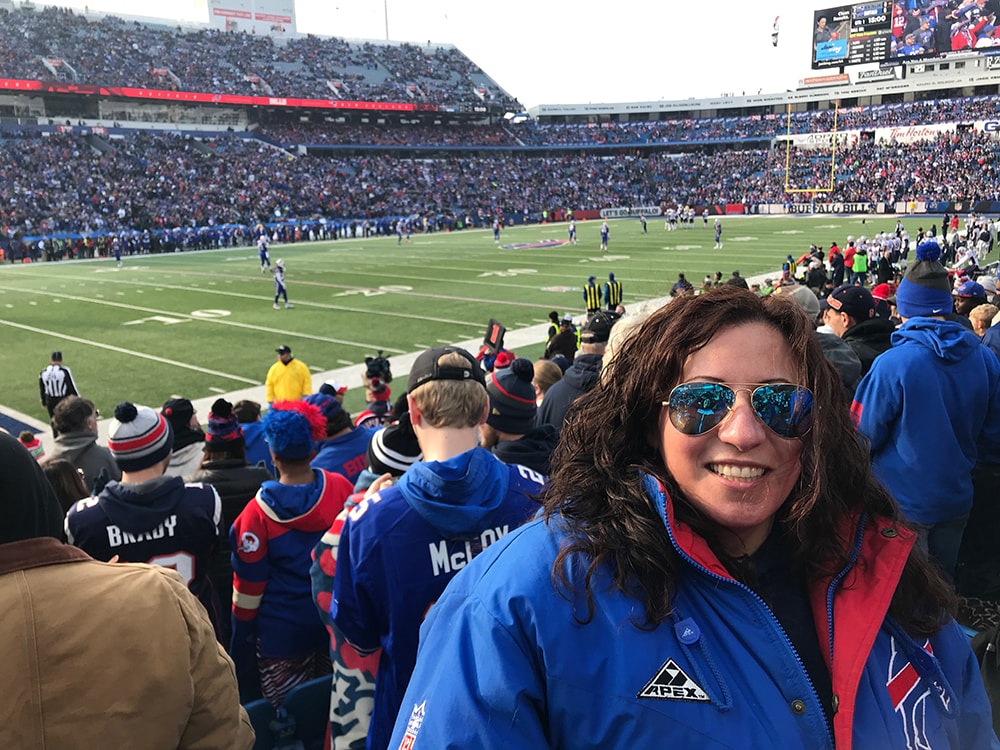 When asked why Buffalo made such a positive impression on her, Samar responded "The people. I genuinely connected with the people. Everyone that I met on my trip was so friendly, and it truly reminded me of home. Buffalo is the perfect sized city that isn't too large, but still offers a lot of great organizations and events to get involved with."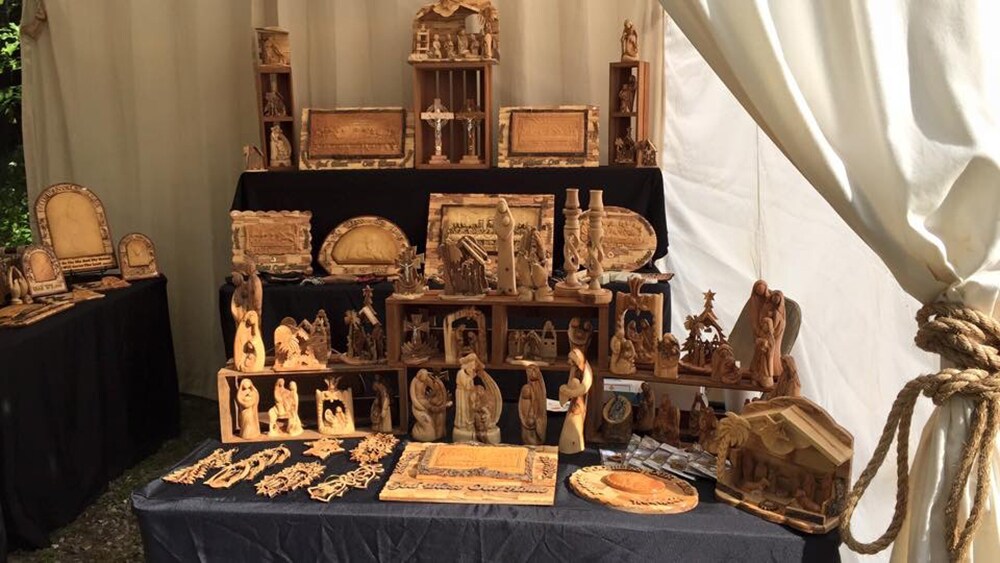 After that trip, Samar decided to come back to Buffalo and attend Buffalo State College to pursue a bachelor's degree in international relations. While attending school she also began selling olive wood carvings from back home, which is a long-time family business, in order to help pay for college. That venture ended up being an incredible experience for Samar, and she was able to visit many new places around the country while attending craft shows. Samar even had a kiosk at a local mall where she sold the beautiful carvings and still sells some of the pieces online. During Samar's first year of college in the states, she applied for asylum based on religious persecution; after six long years, her asylum was granted. Samar officially applied to become a United States citizen this past year. The process will take a few years, but Samar is ecstatic to be one step closer to citizenship!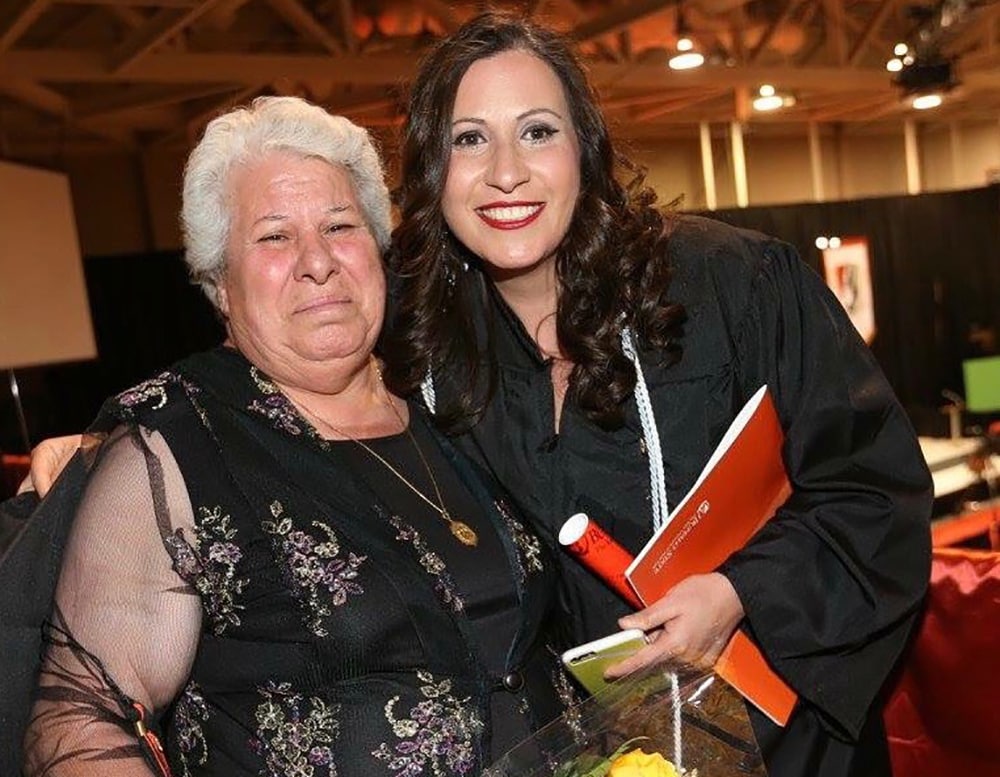 Samar became interested in sales after graduating college based off of her natural ability to connect with others. Her father owned a garage, and having grown up with cars her entire life, Samar knew that the automotive industry was right for her. After working at a local competitor for a few months, Samar decided that she wanted to find a dealership that was more aligned with her values. Samar made the switch to West Herr at our Ford Amherst location in October of 2016 and has developed a strong connection with the company. A few months ago, Samar moved over to our Chevy Williamsville location and loves the fast-paced energy at the store.
We asked what Samar loves most about working for West Herr, and she responded "Integrity is one of West Herr's core values, and you can see that through the entire company from the top down. I didn't want to just move metal. At West Herr, it is not just about selling a vehicle, it's about building strong relationships with the members of our community. I feel like I truly belong here, and that this is my family. Selling vehicles can be challenging, but the energy rush that you receive when you sell a car makes it all worth it."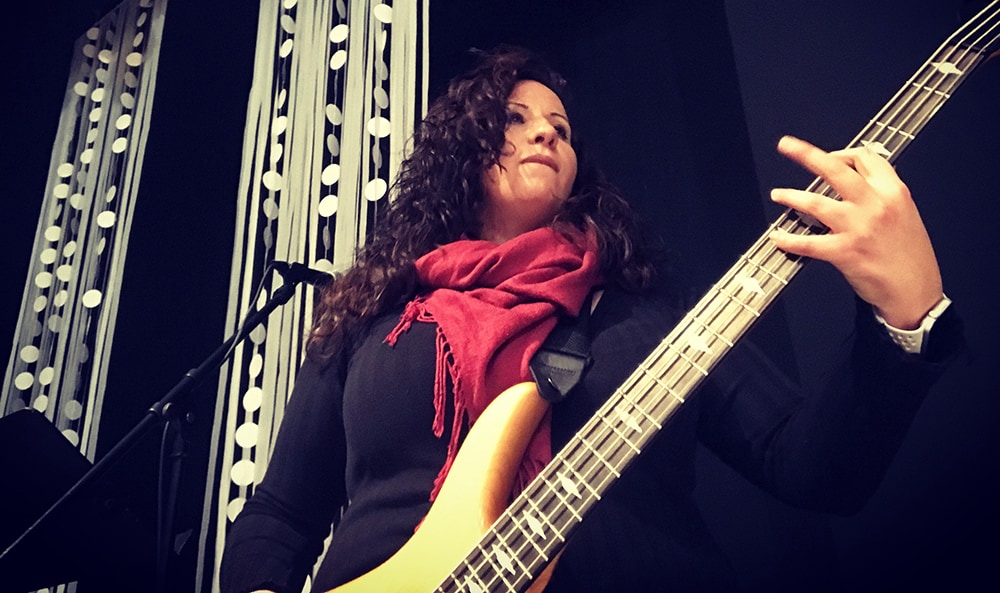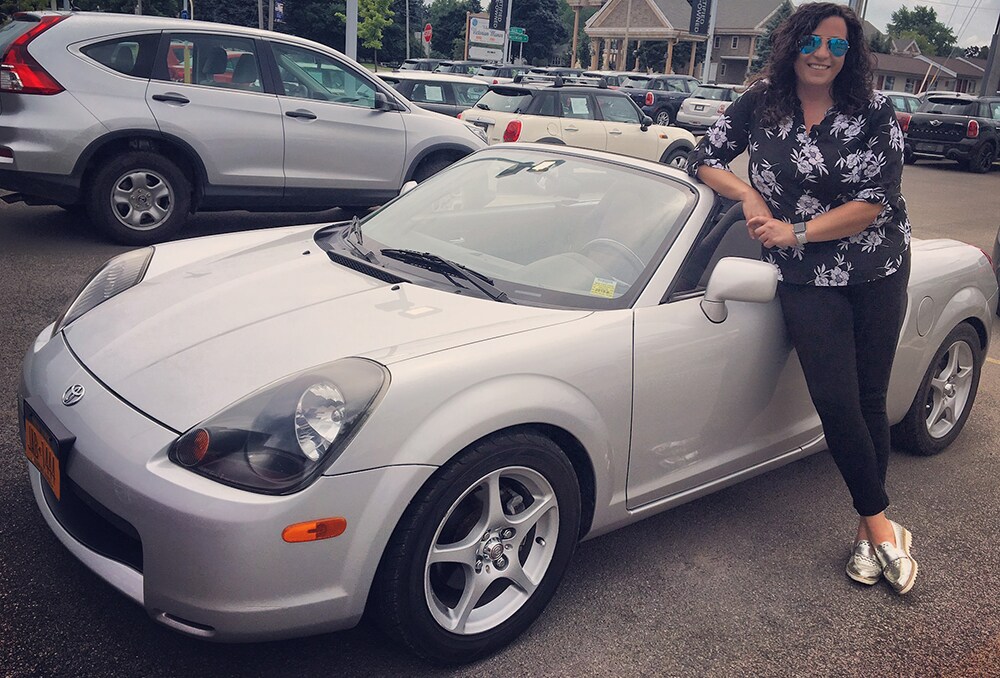 Outside of work, Samar describes herself as a true "tennis freak" and plays as much as she can in her spare time. Traveling and taking in the culture of new places is another one of Samar's passions. Out of all of the incredible places Samar has been, her favorite country to visit is Spain, and her favorite spot to visit in the states is San Francisco. Music is another love of Samar's, and she can even impressively play four different instruments! Samar met her boyfriend James a few months ago and enjoys spending time with him exploring the Buffalo area. Samar misses her family back home in Bethlehem, but she was able to see some of her family this past summer and take them to experience New York City.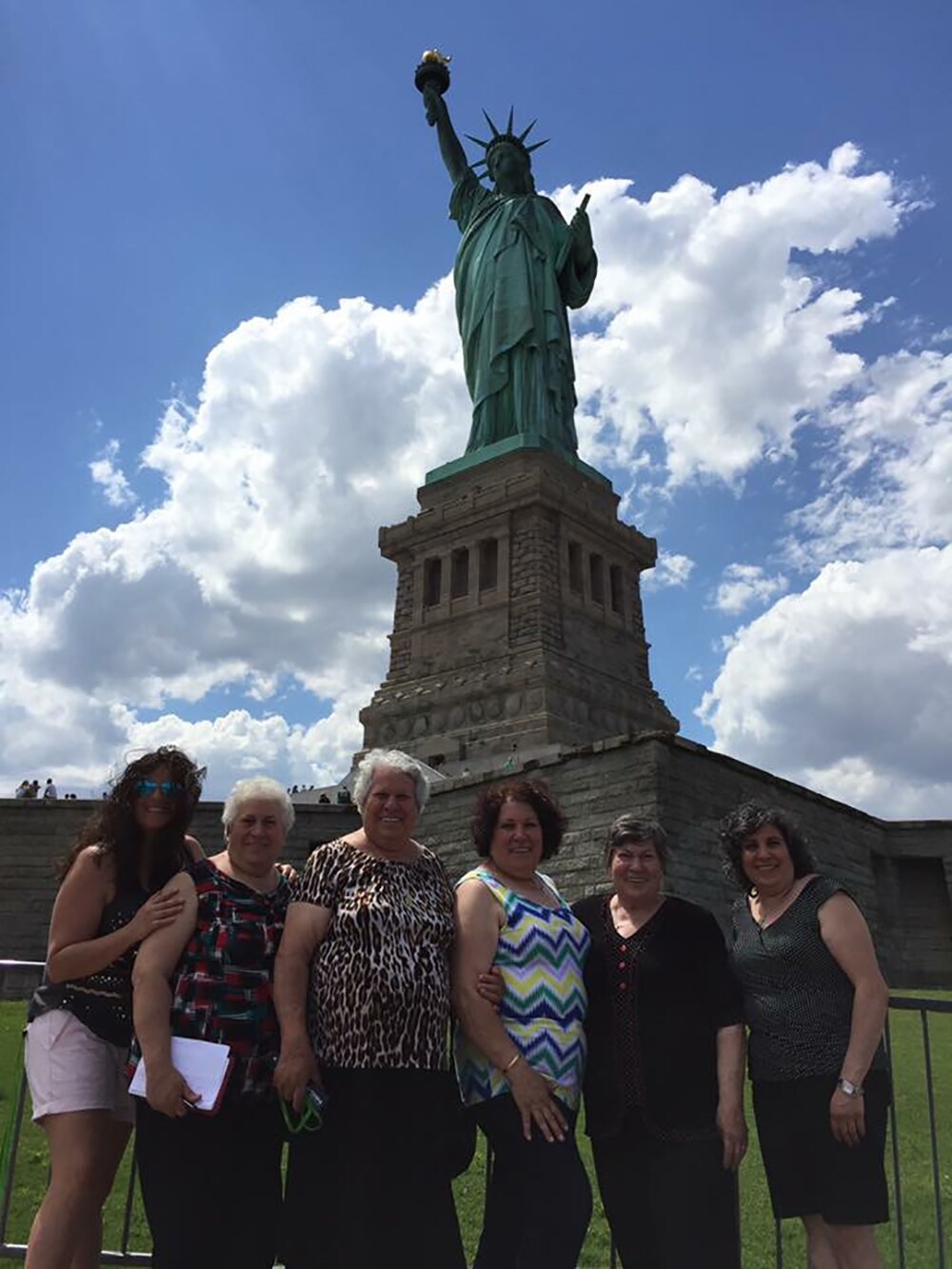 Thank you, Samar, for allowing us to tell your story. We are proud to have you in the West Herr family!