West Herr Wednesday: Keith White Jr.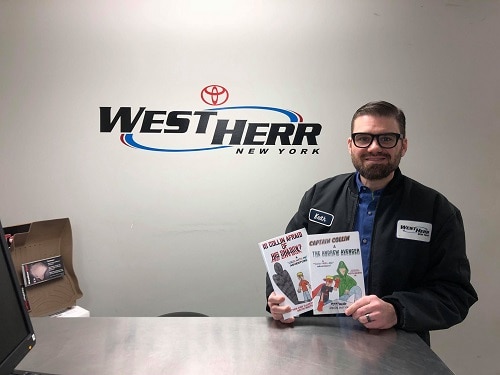 For this week's West Herr Wednesday, we took a trip to Toyota Williamsville to get to know more about Parts Specialist, Keith White Jr.
Growing up in South Buffalo, Keith would visit his Dad, Keith, in the parts department at Ford Hamburg.
"I had a remote control car that I'd play with whenever I'd go see him."
As Keith got older, he attended school for visual arts, but was looking for a job, which was when his Dad recommended West Herr.
"He said that West Herr was looking for a parts driver and that I should give it a shot. I figured I'd work there for a few months until I found something else. 15 years later, I'm still here."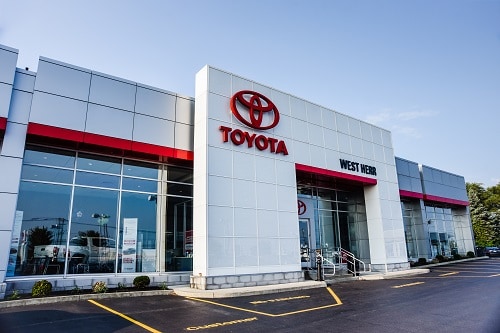 Keith now lives in Cheektowaga and has worked at the Ford Amherst, Honda and Toyota Orchard Park stores before now calling Toyota Williamsville home.
"I really enjoy what I do and would love to continue to further my career here at West Herr. I hope to one day be considered for Parts Manager."
When it comes to what Keith likes so much about working at West Herr, it has to do with the people.
"All the stores I've worked at the people have been awesome. They are always happy and eager to help. That comes from the top down. The company in general also treats its employees great. I couldn't imagine going anywhere else."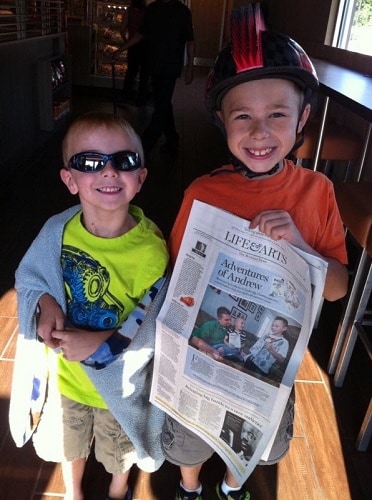 Outside of work, Keith has a wife and three sons, Tyler (19,) Andrew (15,) and Collin (11.)
Besides spending time with his family, Keith has a pretty unique hobby, writing/illustrating children's books.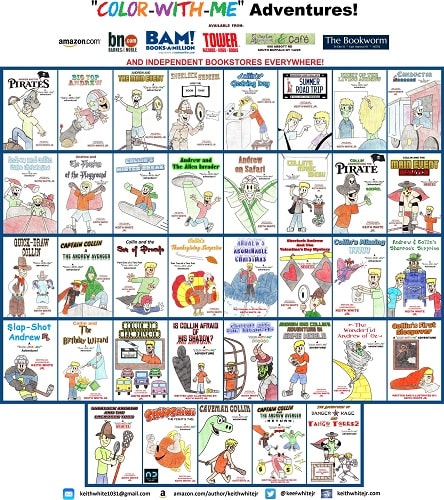 "I have written 39 children's books, with number 40 with my publisher right now. They are chapter books with picture to color in between each chapter."
Keith started writing them to help his son Andrew, who was having a hard time in school.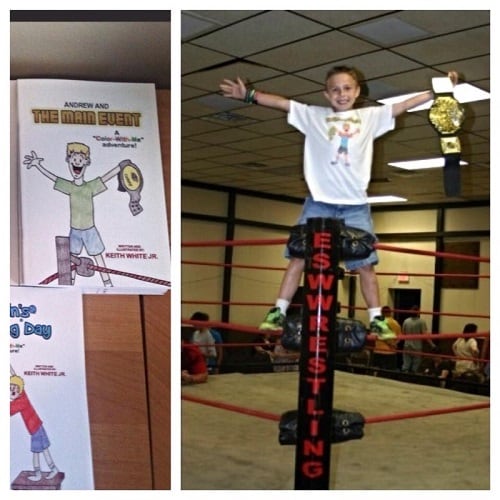 "Andrew was diagnosed with ADHD, as well as some other neurological issues that were causing him to struggle in school. He was supposed to be doing two book reports a month, but was having trouble doing even one."
Keith took matters into his own hands and asked the teacher if he could write a book for his son to do a report on.
"She said yes. I had a friend who had a book published, so I worked on it and finished my first book. Andrew came home with his first ever 'A' and I started writing the second book that night."
40 books later, Andrew is now older, but Keith's son Collin is now enjoying the books.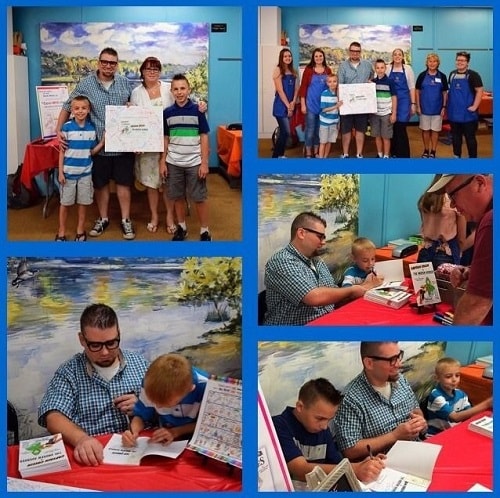 "Every cent of the money we make on the royalties for the books, goes back into donating books to kids. It's heartbreaking when kids want to read the books, but can't afford to do so."
Keith has also created a name for himself on social media.
"I joined Twitter about five years ago now and have picked up about 53,000 followers and also have a 'verified' account."
In terms of what the future holds for Keith's writing, he is leaving the door open.
"As the kids get older we will see what happens. I am currently working with an animator overseas, so we have some stuff in the works."
Whether it is writing children's books, or selling parts, Keith is a man of many talents and enjoys helping others whenever he is able.