West Herr Wednesday: Ross King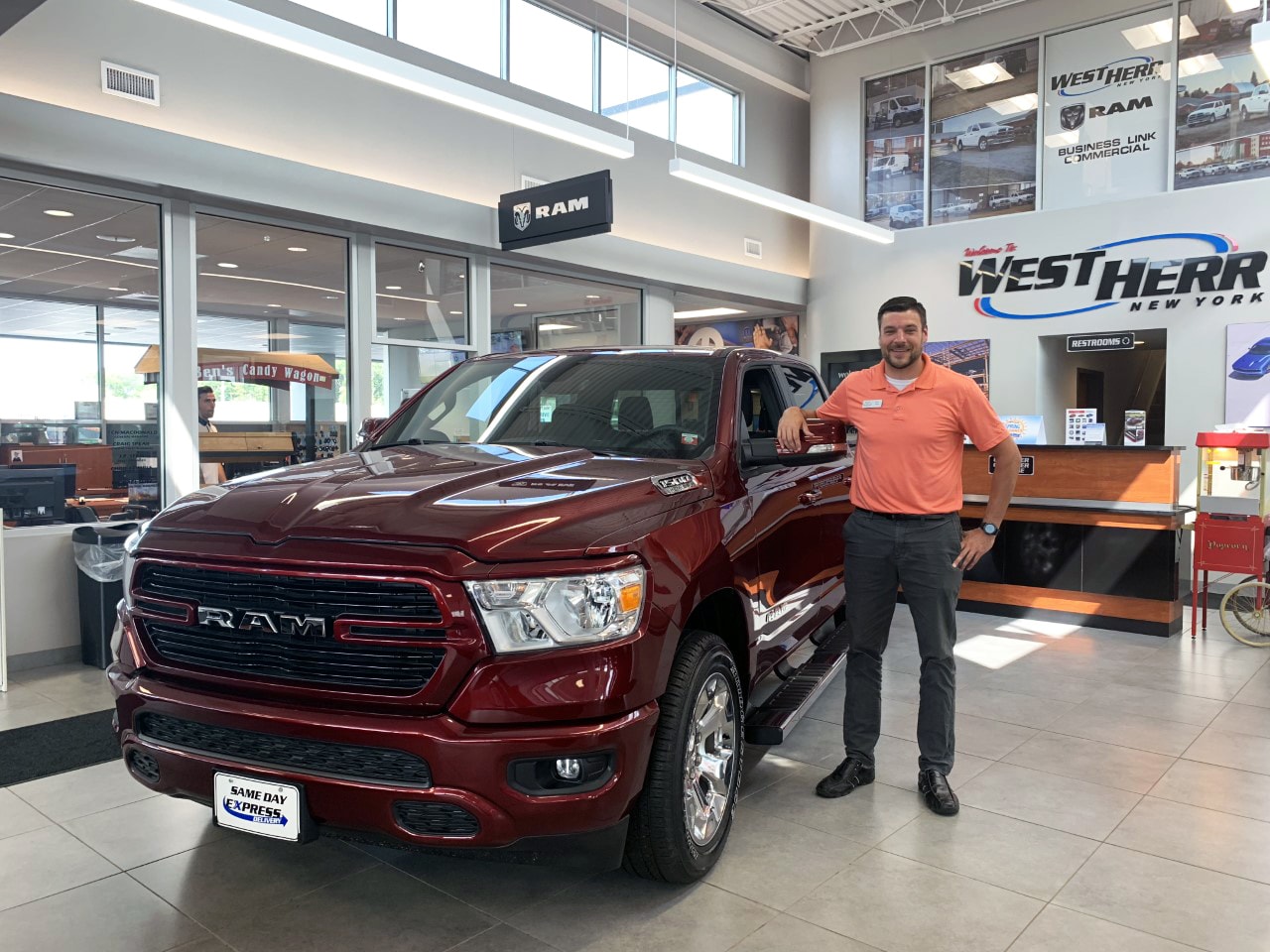 For this week's West Herr Wednesday, we stopped by our Dodge of Orchard Park location to chat with sales & leasing professional, Ross King!
Ross grew up in Silver Springs, NY right next to Letchworth State Park. Since basketball was always a passion of Ross's, it was important that he found a college with a good basketball program after high school. Ross decided to make the move to Buffalo to attend D'Youville College and played on their basketball team throughout college. After starting to pursue a degree in Information Technology, Ross decided to switch to a Business degree, which he says really helped build a foundation of skills for his current position. He even made the ESPN SportsCenter top ten while playing college ball! After graduation, Ross moved back close to home but knew that he wanted to return to Buffalo someday.
Ross first got into the automotive industry after graduating college. Initially, he didn't anticipate a long-term career but quickly fell in love with the profession.
"What I love about the industry is having the ability to build up extensive knowledge and take pride in the product. I have met so many people over the years and have built some great relationships with customers. Having grown up as an athlete in a smaller area, people liked having a familiar face at the dealership. I've been able to retain a lot of the customers that I acquired at my previous dealerships while continuing to build a loyal base in Buffalo."
After Ross worked for a couple dealerships in Perry and Attica, he was excited to to return back to the Buffalo area and get his start with West Herr. In February 2017, Ross started at our Dodge of Orchard Park location and has been there ever since. Having worked with Dodge products since 2008, Ross was no stranger to the brand and acclimated quickly to the store.
"West Herr is truly a place where I feel like a valued employee. I see Scott Bieler around the store all of the time, and that's not something you see at most dealerships. Working for a dealer group of this size also allows me to have access to a lot of different brands, and being able to cross-sell has allowed me to meet so many great people throughout the group."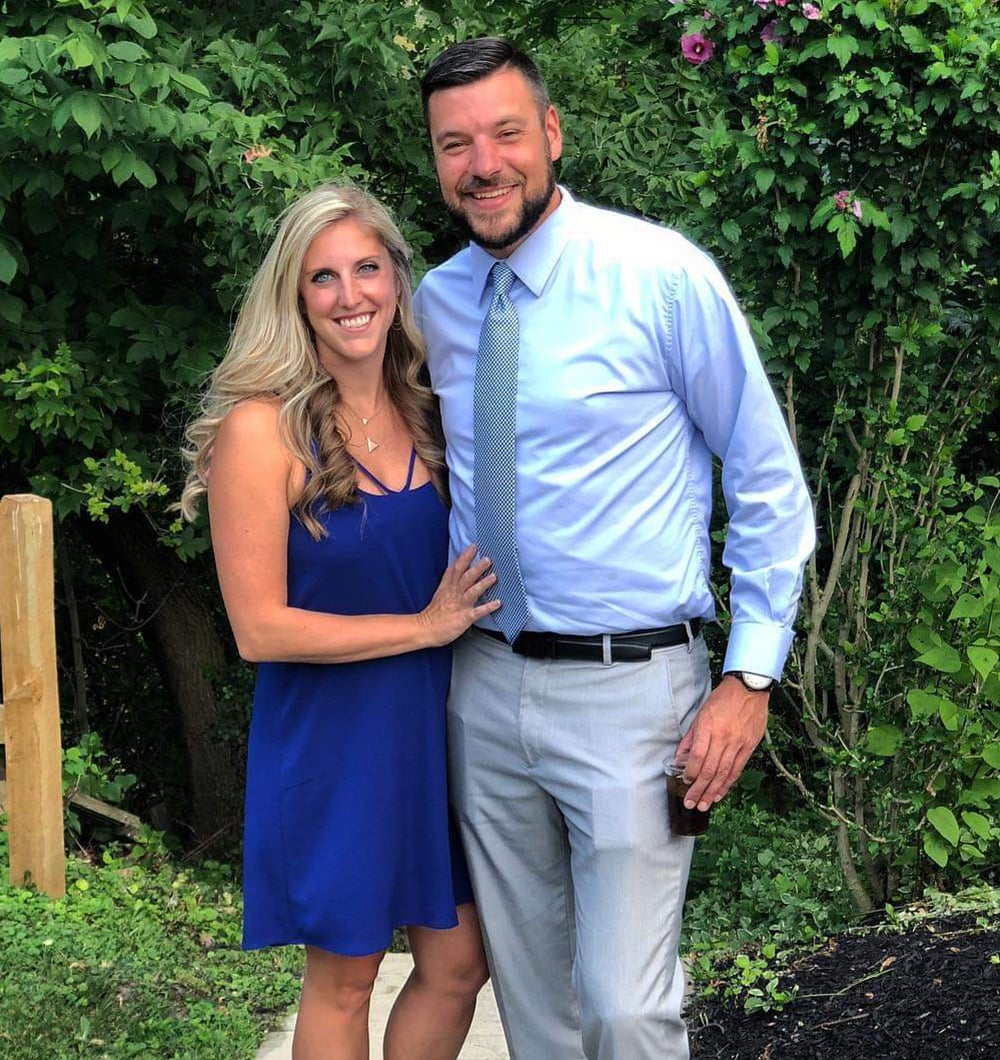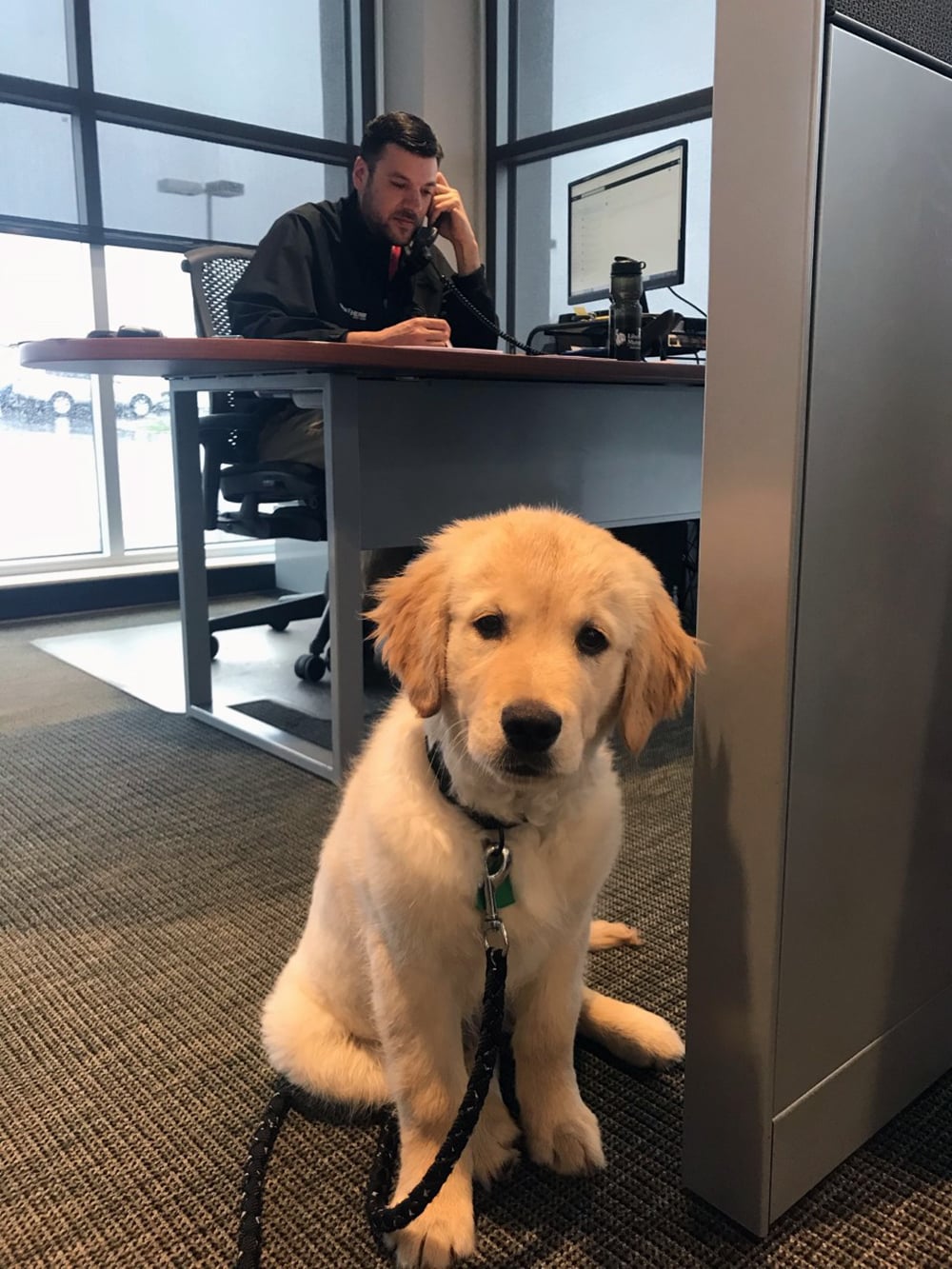 Outside of work, Ross and his girlfriend of two years, Trish, love to explore the Buffalo area with their adorable six-month-old Golden Retriever puppy, Oakley. They became proud home owners six months ago and purchased a house together in Amherst. Ross still loves to shoot hoops in his spare time and plays in leagues as often as he can. Ross also enjoys spending time with his parents, brother and sister-in-law and two amazing nephews when he's back in his hometown.