West Herr Wednesday: Nicole Sempert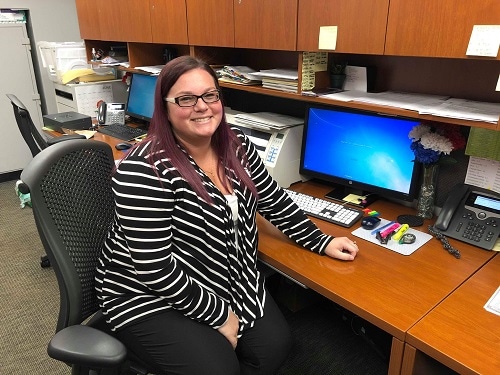 For this week's West Herr Wednesday, we took a trip to West Herr Chrysler Jeep to get to know Title & Billing Clerk, Nicole Sempert.
Growing up in Blasdell, Nicole attended Erie Community College, where she graduated with an Associate Degree in General Studies/Liberal Arts.
After college, she was ready to enter the working world.
"I actually started at West Herr back in 2011 and left for a little while, before coming back in 2014 and I have been here ever since."
Nicole was introduced to West Herr through family.
"My boss, Jennifer, is actually my Sister-in-law. I married her youngest brother, Andrew."
Nicole decided to try working doing title and billing work with Jennifer at the Chrysler Jeep Orchard Park store and has grown to really enjoy it.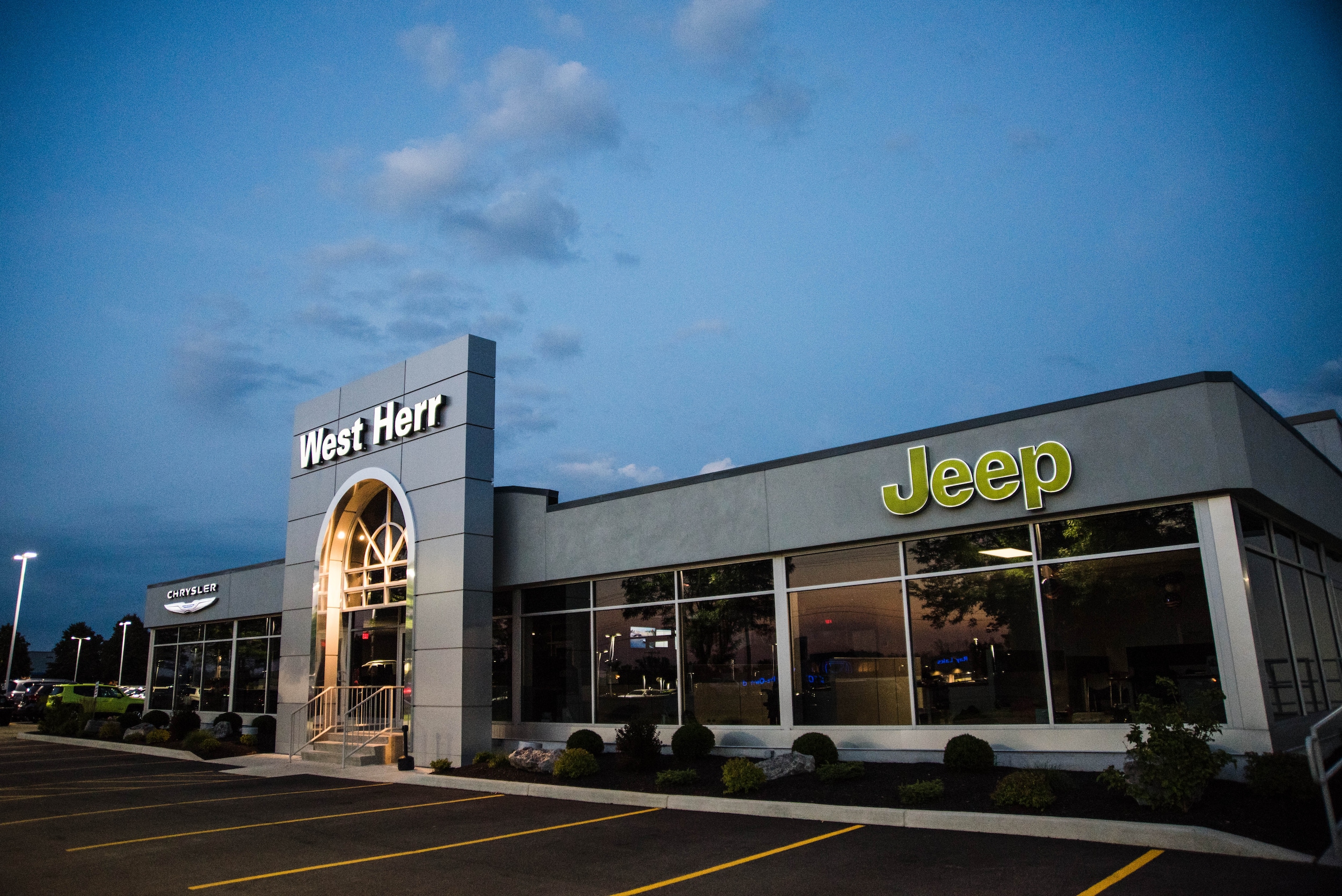 "I do a lot of DMV work that includes working with New York state. I enjoy the challenges that come along with it."
While Nicole said there is always room to grow, she is happy where she is at right now.
"You get to learn a lot in this role and I'd be happy to continue on with what I do right now. You can always grow, but it's nice to enjoy what you do."
When it comes to working at West Herr, Nicole enjoys how close she is with her co-workers.
"I love getting to work with my family and then in addition to that, all the sales people I work with are like a second family to me."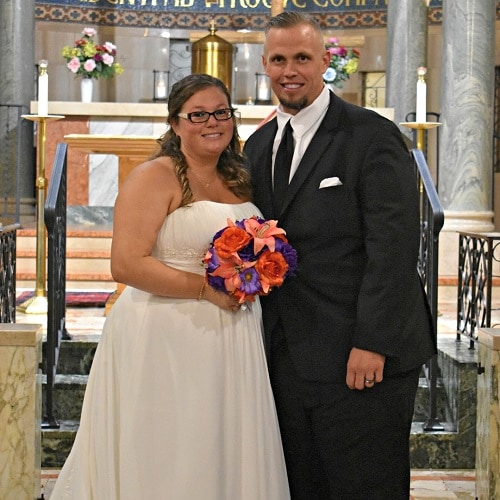 Overall there are seven members of her family employed by West Herr, including her husband, who works in the maintenance department with George Achtziger.
"We are currently competing with the Farr's & Bieler's to see who can have the most family members working here," Nicole said laughing.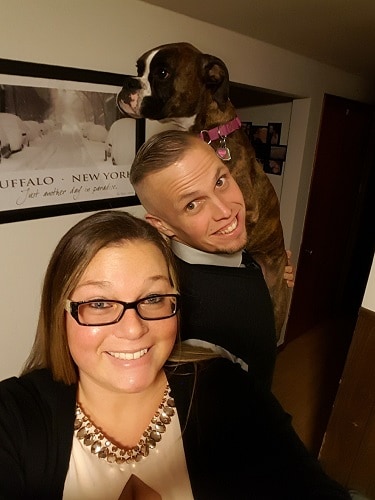 Outside of work, Nicole enjoys spending time with her Dog and husband.
"Molly is a purebred boxer and is full of cuddles and love. I also enjoy spending time with Andrew and being out in the sunshine."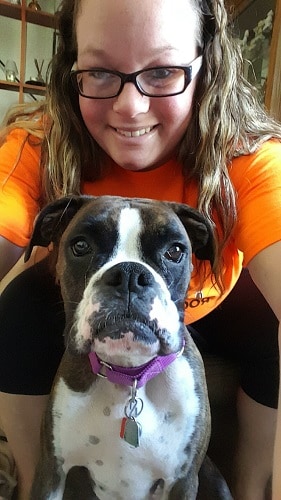 Nicole added that the motto she lives her life by is short and sweet.
"Live, laugh, love. That says it all."