West Herr Wednesday: René Baia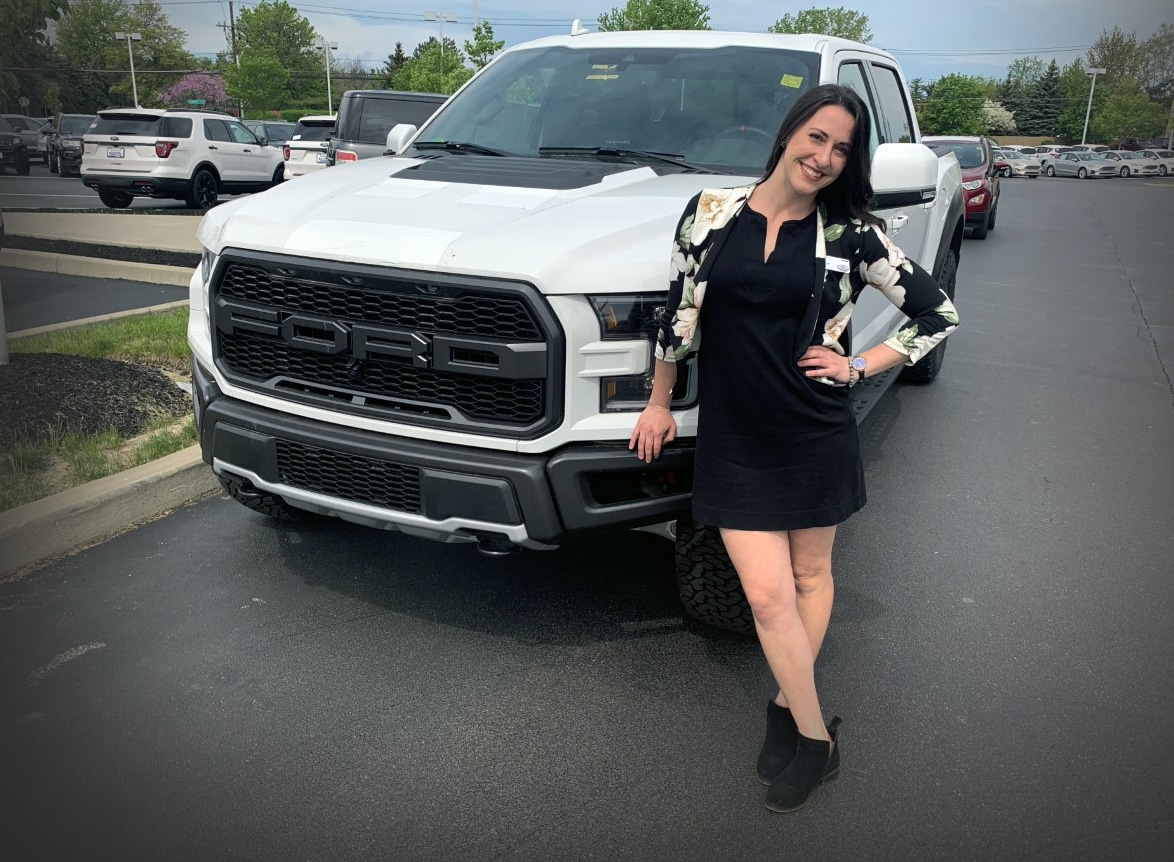 For this West Herr Wednesday, we got to know passionate travel enthusiast and adventurer, René Baia , Sales & Leasing Professional over at our Ford Amherst location!
While earning her associates degree in Liberal Arts back in 2012, René took her natural creative energy and started modeling and acting through Susan Makai's Personal Best, and through that agency, was selected to attend the International Modeling & Talent Association conventions in NYC for modeling and LA for acting. This experience taught René to think quickly on her feet, which would prove to be helpful to her down the road.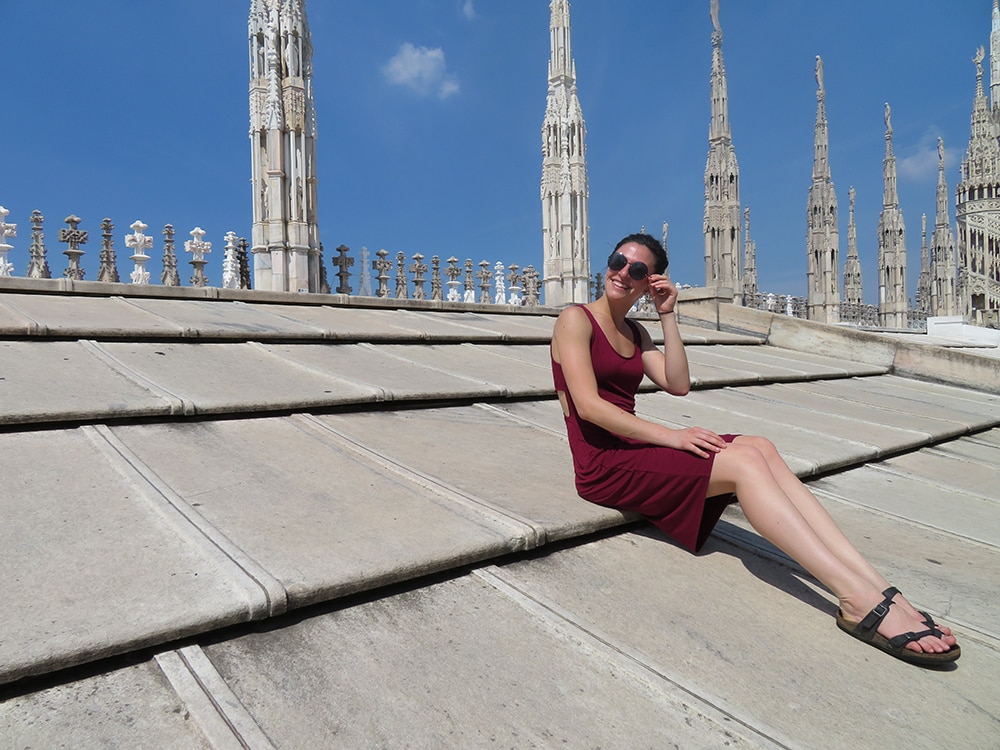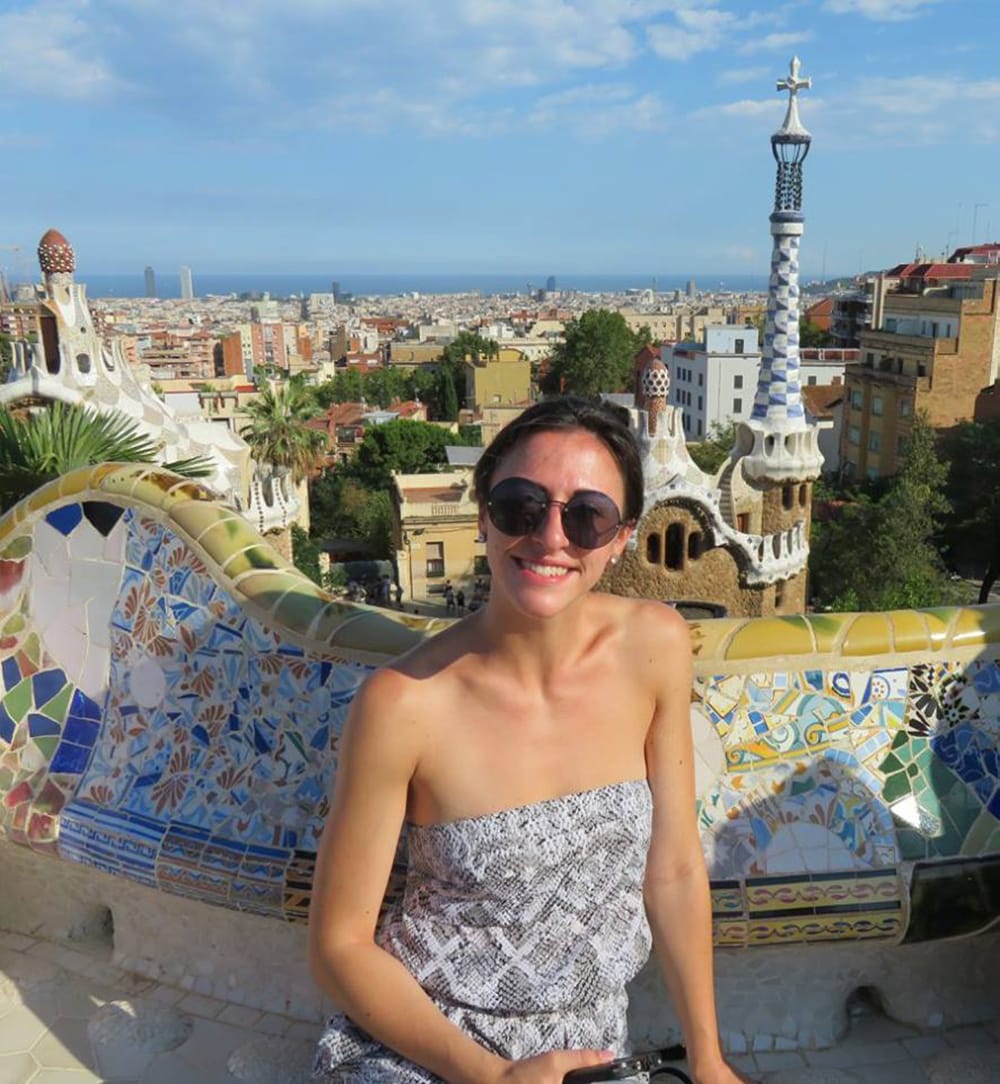 In 2014, René decided to pursue a bachelor's degree in Fashion Textile Technology with a concentration in Textile Design at Buffalo State. During her studies, René took part in a program abroad in Milan where she studied dress making; this allowed her to explore and to take in the culture of some incredible cities throughout Europe. It was during an internship in embroidery when René realized that she missed working closely with people and having those daily interactions. Once René graduated in 2016, the quest was on to find the career that best suited her natural ability to connect with others. In 2017, René got her start at West Herr, and after working in our Ford Amherst service department for six months, she realized that she desired a position that works more directly with customers.
"I loved being in the service department! There are so many great people over there, but I knew that I wanted more of an active role with customers. I went into the sales office to get a little more information on sales from Tony Dipasquale, and he said, 'Okay, you're hired!'. I was a little nervous to jump into the role, but Tony assured me that I would get the hang of everything quickly. Everyone at the store was so helpful." René officially transitioned into her current role of sales & leasing professional in the spring of 2018.
In addition to her exciting new role at the store, René was also ready to embark on a journey that she had been planning since she was in college: a sixteen day trip to Rwanda through Buffalo State's Anne Frank Project.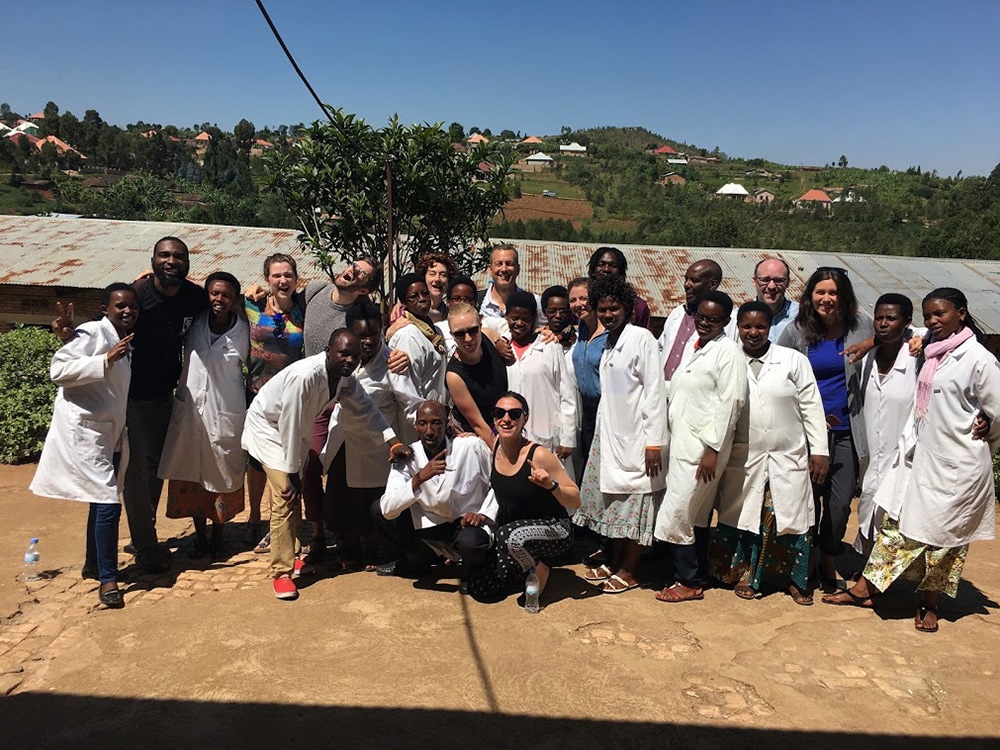 René first heard about the Anne Frank Project and Rwanda while taking part in a diversity event at Buff State and was instantly touched after hearing the horrific details of the 1994 Genocide Against the Tutsi. That is when René made it her mission to join the Anne Frank Project, a program that collaborates with communities around the world to celebrate our shared humanity using storytelling as a vehicle for community building and identity exploration. The program, led by Drew Kahn and Eve Everette (Director & Assistant Director), takes a group of 9 students and a professor to Rwanda to learn more about human rights, reconciliation and conflict resolution, with a goal of sharing stories that have been stifled by oppression.
Throughout the trip, René's group worked with teachers from all over Rwanda at the Urukundo Learning Center (which is located in Buffalo's international sister city, Muhanga) to help them educate their classrooms through story-based learning. This involved many group exercises, with the goal being to help teachers find effective and interactive ways to help their students connect the mind, body & heart.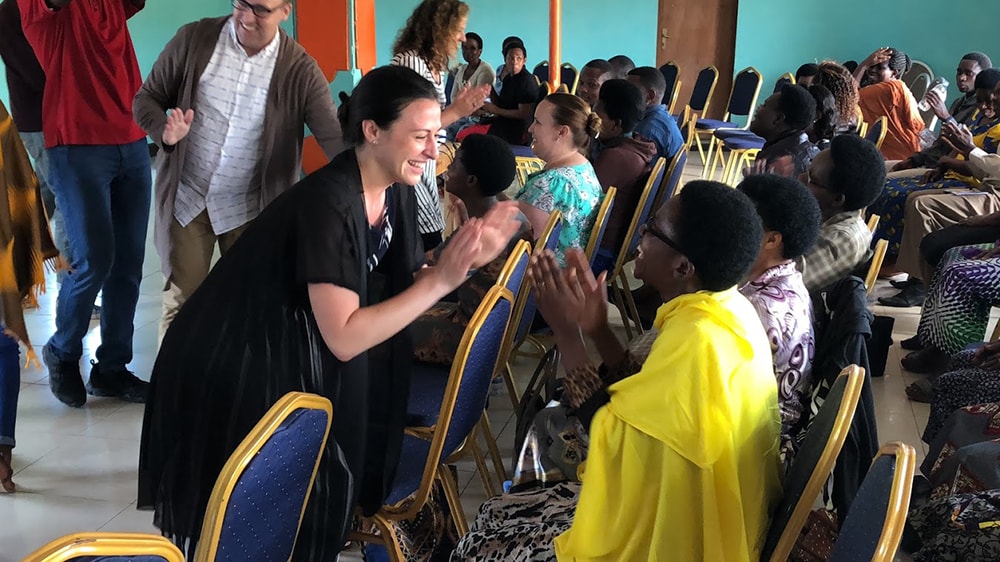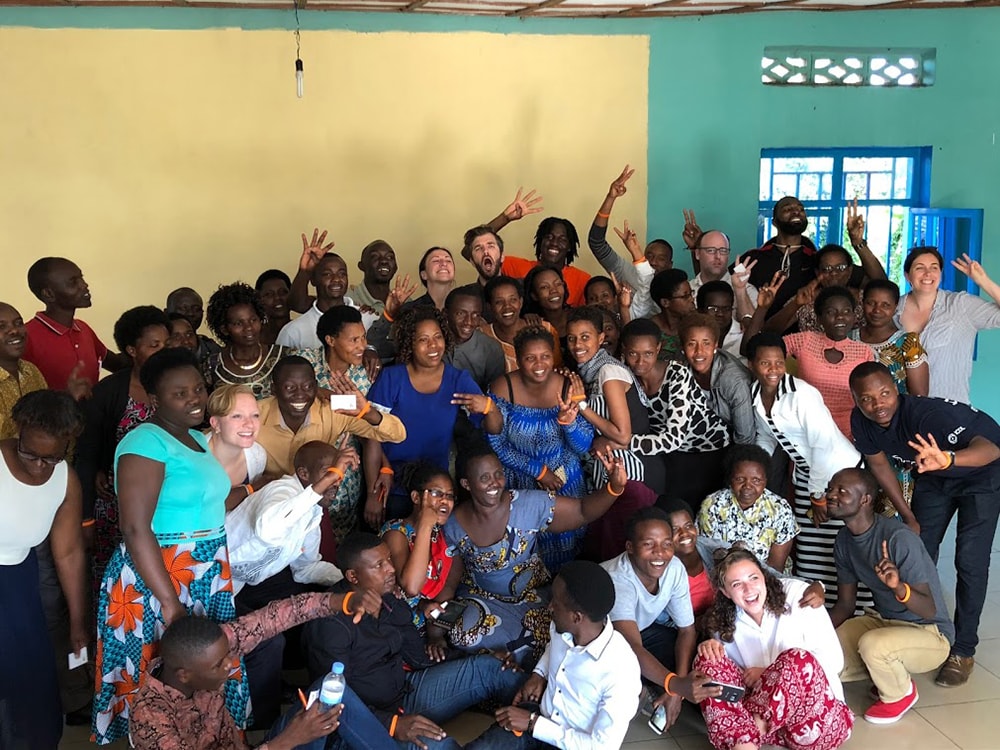 "It was difficult at first to communicate because of the language barrier, so a lot of the work we were doing was with our bodies and through expression. It was a really intense experience, and there was a sense of unity within the group. When I saw teachers walking for hours just to learn with us, I knew that we needed to make sure they received everything that they were looking for."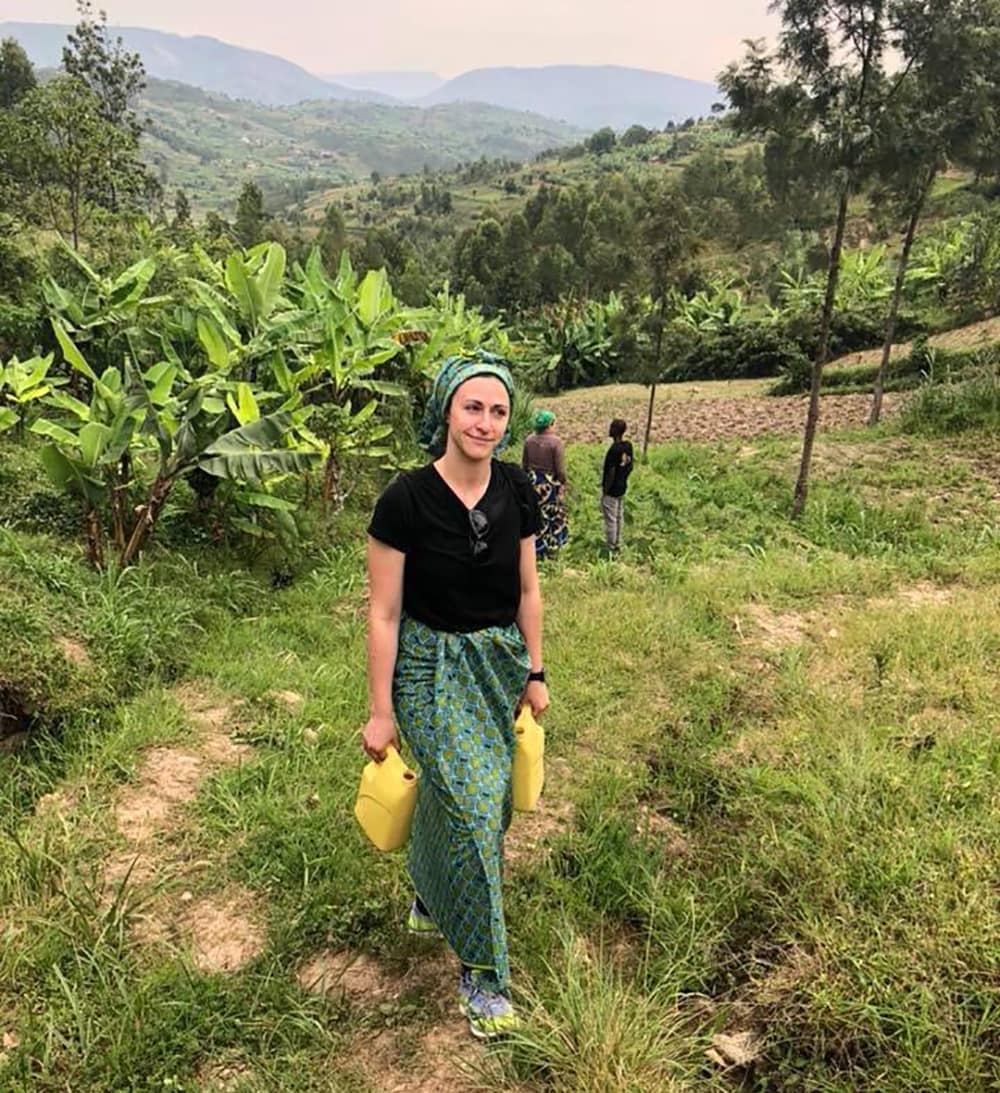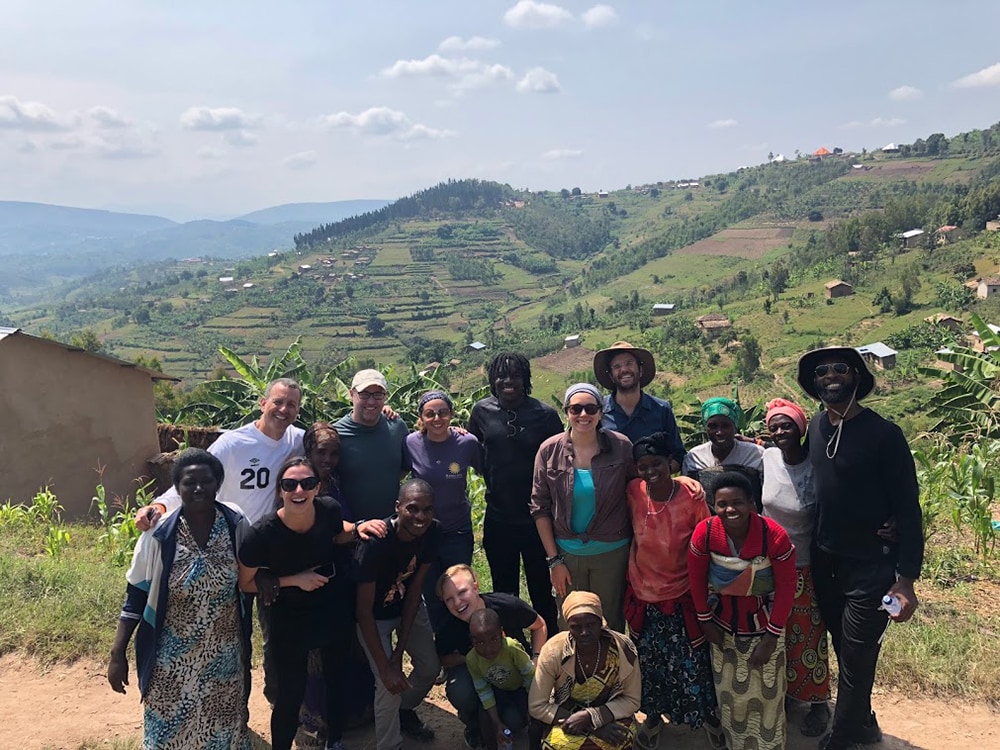 René was able to experience the culture and way of life for Rwandans first-hand; she wore traditional dress and got a taste of the beauty and rigor of everyday rural Rwandan culture – the "Azizi Life". Her family at Ford Amherst was even able to help René raise enough money to donate a cow, which is a symbol of friendship in Rwanda.
During her time in Rwanda, René visited memorials and spoke to many residents about the pain and reconciliation that has taken place since the genocide; a community that was able to rebuild and forgive after period of complete darkness.
"The biggest impact for me was going to the memorials and hearing stories directly from the individuals that personally went through the genocide. It was truly an emotional and life-changing experience."
The trip ended with putting on a play for the community, Anne Frank in Rwanda, which drew on the similarities between the lives of Immaculée Ilibagiza, survivor of the Tutsi during the 1994 genocide, and Anne Frank during the Holocaust.
When asked if her perceptions on life have changed after her trip, René responded, "I feel like I don't let things get to me as much. Everyone is going to be a certain way, and there's no sense letting it rain on you. We really take so much for granted in our everyday lives. The people there were amazed that I sold cars for a living! Everything is so beautiful in such a simplistic way in Rwanda, and there is so much creativity put into everything; even street signs were beautiful works of art."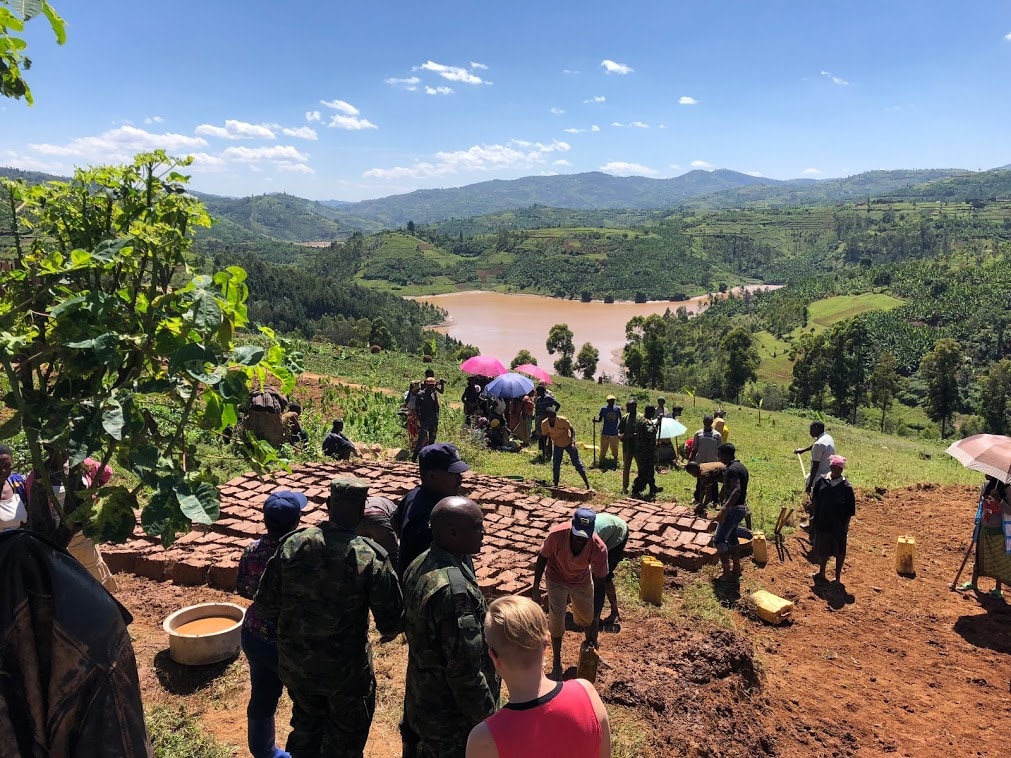 René grew up in the Williamsville area, and now lives in Kenmore with her mother and sister. Whether it's trying new restaurants or finding new hiking spots, you can find René exploring and taking in all of the great places Western New York has to offer. As for future travel plans, Egypt, Japan, Peru, and Australia are next on René's list.