West Herr Wednesday – Miranda Caldarelli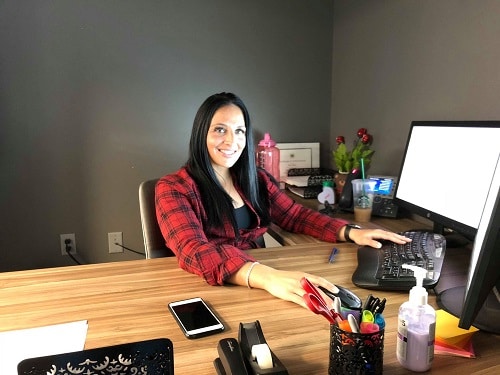 For this week's West Herr Wednesday, we visited Nissan INFINITI of Williamsville to get to know Service Advisor, Miranda Caldarelli.
Growing up in Elma, Miranda got to know the car business from a very early age.
"My Dad is actually Joe Caldarelli, the owner of Mike Barney Nissan."
Miranda worked mainly in customer service for her Dad, but ultimately did a little of everything.
"When you work in a family business, you end up having to do it all. I would bill deals, work as a cashier and even sell cars."
Over time Miranda realized that working for family was just not for her and she got a job with the Buffalo Bills.
"I was in charge of hiring people to work at the concession stands during games."
One day while working with West Herr Ford of Hamburg Service Manager, Frank Guagliano and his Boy Scout troop on an event, Frank brought up the idea of coming to work for West Herr.
"I really missed working with cars and Frank said West Herr was always looking to add people with experience and passion."
A short time later, Miranda was hired at Nissan INFINITI of Williamsville to work in customer service and has now been there since September of 2017.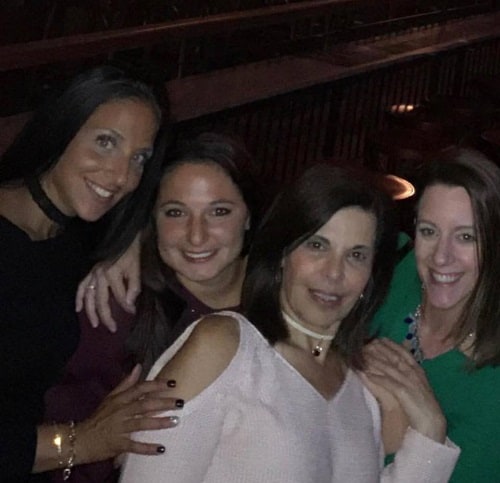 "Despite it being a different dealership, my family has been nothing but supportive."
Her favorite part about being at West Herr? The people.
"I truly love all the people I work with. I feel like everyone hired has the same goals and intentions. I also love meeting new people and our customers are great."
In terms of her future at West Herr, Miranda knows where she'd like to end up, but is also open to what comes her way.
"I'd love to one day be able to be a Service Manager, but I'm certainly open to other opportunities as well. I do see myself staying on the service side though, because I love helping people and being able to fix their problems."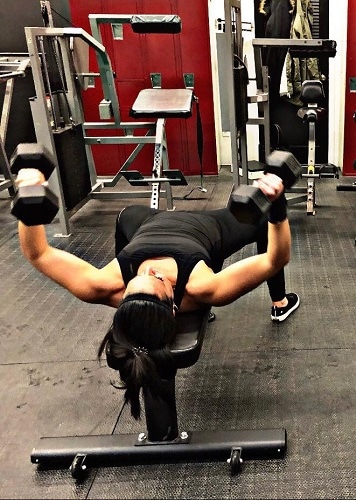 Outside of work, Miranda is a big fan of the beach in the summer and also working out. You can also find her spending a lot of quality time with the family.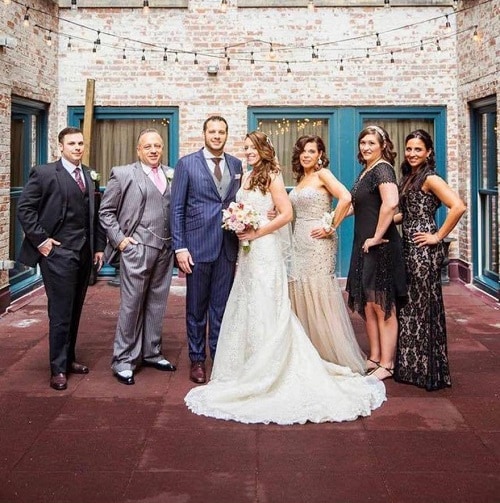 "Family is HUGE to me. I'm Italian so sauce on Sundays for sure," she said laughing.
Miranda actually started off going to school to be a teacher, before switching course.
"I was working at the YMCA and one of my students said how I'd be a great Guidance Counselor because I was always going out of my way to help people, so I ended up switching my major to Psychology."
While she ended up working in the automotive field, she still utilizes a lot of what she learned.
"While I didn't end up with my PhD, I have a very open door policy at work. My co-workers will often times come in and just talk about whatever is on their mind, or any problems and I'm always there to listen."
When it comes to what Miranda lives her life by, she is big on not wasting a moment.
"Life is too short, you have to live it to the fullest. Also make sure to be respectful of other people. It isn't hard to do and can go a long way."