West Herr Wednesday: Heather Mejia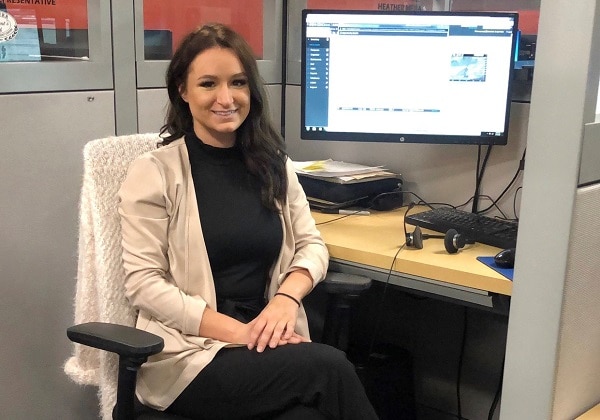 For this week's West Herr Wednesday, we took a trip to the Business Development Center inside Toyota of Orchard Park, to get to know Customer Service Representative, Heather Mejia.
Growing up in Orchard Park, Heather attended Orchard Park High School, before eventually moving to downtown Buffalo and later attending culinary school.
"I've always loved to cook and entertain, but I realized I enjoyed it for fun and not for my career."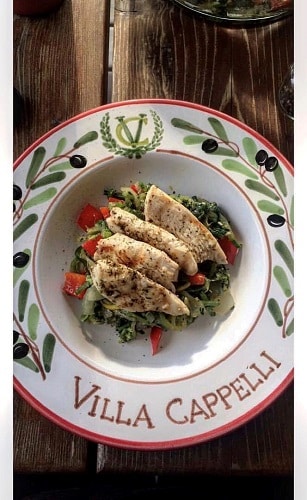 Heather ended up starting her West Herr journey at Chevrolet of Orchard Park.
"I was there for about a year and realized it just wasn't for me."
After leaving West Herr to try her hand at collections, Heather ended up returning, but this time in the Business Development Center.
"My sister Ashley had been in the BDC for several years and referred me to work in there with her."
While it was a bit of an adjust for Heather, having her sister there to show her the way really helped.
"She took me under her wing and taught me everything. Over the past four years I have grown so much and the job feels so natural to me now."
That growth has resulted in Heather making the President's Club for two consecutive years. She also doesn't plan on stopping any time soon.
"I want to continue to get better at my current position and perhaps end up in Management one day… following in the footsteps of my sister."
Her favorite part about West Herr is coming to work and actually enjoying what she does.
"I enjoy being good at it and in turn teaching others the way my sister taught me. We call it the 'Mejia Way'," she said laughing.
"I also love everyone I work with and how friendly they are. I especially enjoy working for my boss Rox. She, well, rocks!"
The flexible hours and opportunity to grow, are other factors that Heather acknowledged when discussing why she enjoys being at West Herr.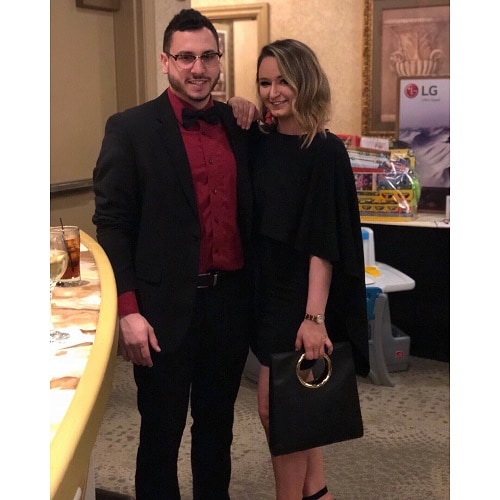 Heather recently moved to Hamburg with her boyfriend and is enjoying being back in the Southtowns.
"It's 10 minutes away from work, which is great."
Outside of work, Heather enjoys cooking and going out to eat/trying new foods.
"I'm definitely a foodie. I also LOVE hot sauce and have several on my desk at a time. Our Dad's side of the family is Mexican, so we like spicy foods."
Speaking of food, Heather works a second job as a server at Cappelli's Pizzeria in Orchard Park.
"I actually really enjoy working. West Herr is my main career focus, but I always enjoy trying new things."
From pizza to candy, Halloween is a very special time of year for Heather.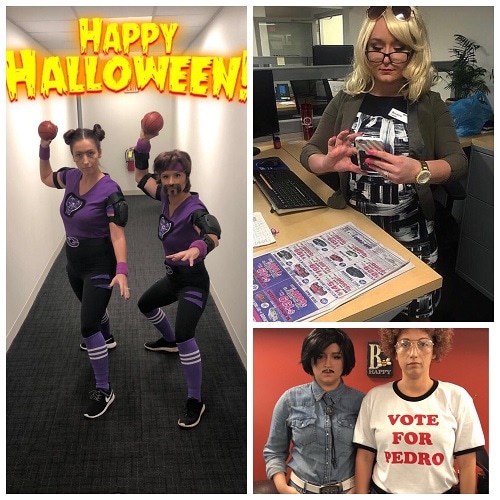 "I absolutely love dressing up and am proud to say that I have won 'best costume' here at the BDC now three years in a row."
Heather also enjoys spending time with her friends and being a "cool" Aunt.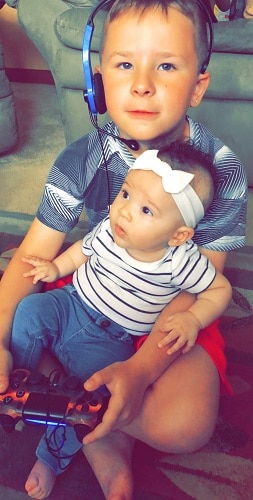 "I love spoiling my niece and nephew and them giving them back," she said laughing.
"I was excited that my best friend was able to get married this year and currently am in the process of helping my sister, Ashley, plan her wedding for August."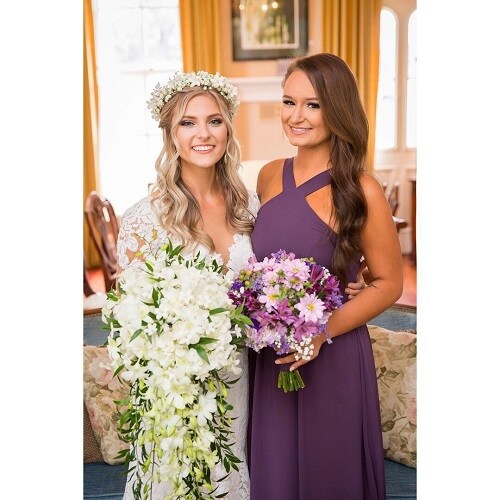 When I asked her what she'd like people to know about her that are reading this, she said that she loves making people laugh.
"I am definitely a jokester. I don't take life too seriously, unless the situation calls for it. I just love meeting new people and consider myself pretty friendly."
Whether it's culinary or customer service, Heather is enjoying life and tries to look at the positives each day brings.
" We all have bad days, but if you can laugh and make others laugh, then they're not so bad after all."