West Herr Wednesday: Adam Reitz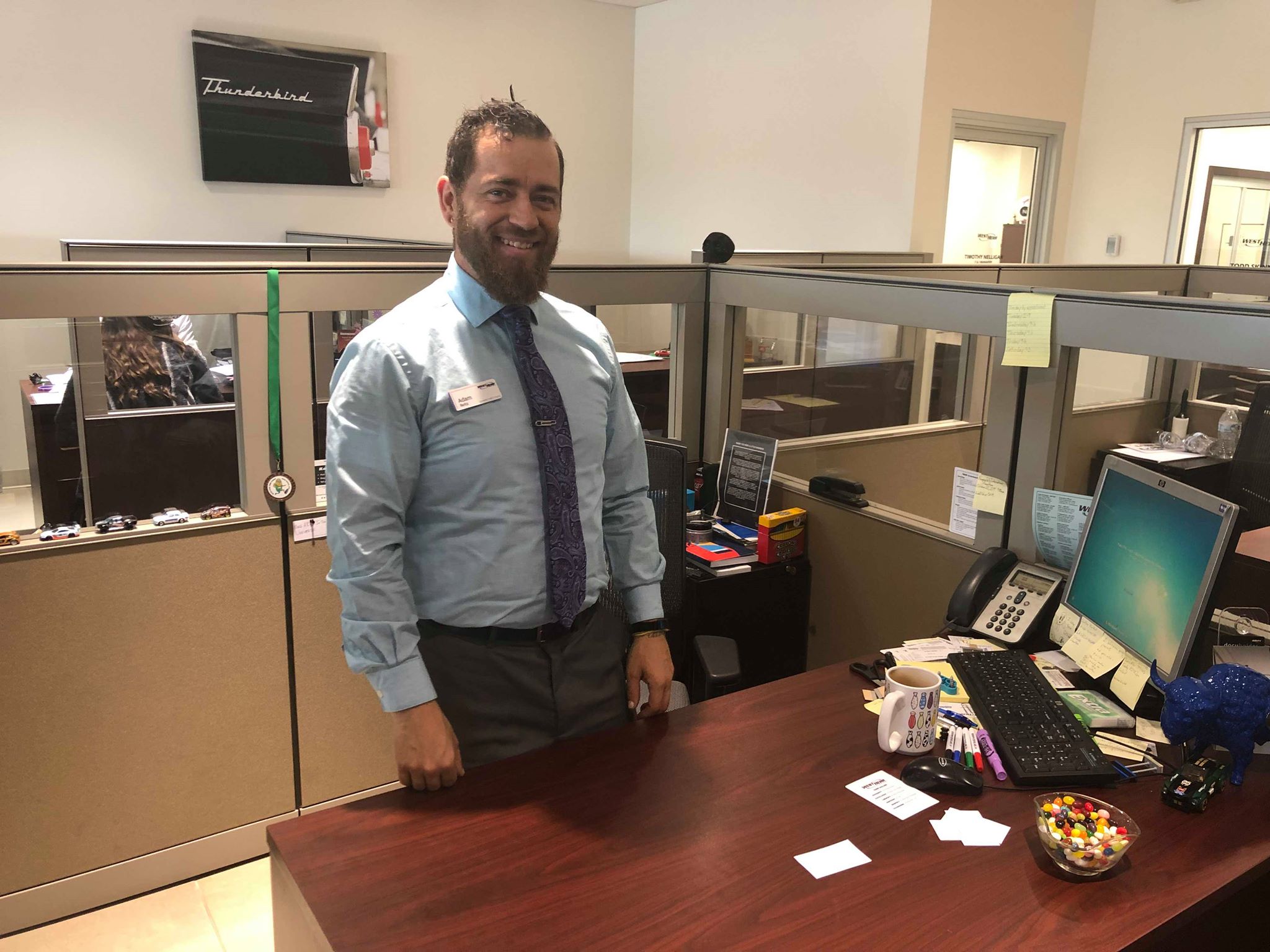 For this week's West Herr Wednesday, we visited West Herr Ford Hamburg to get to know Sales Professional, Adam Reitz.
Adam grew up a couple hours away in Oswego, NY.
"It's funny cause in WNY, there's always this six degrees of separation. It took some time, but I run into people who were friends of my friends back in Oswego."
Adam got his start in the car business when he moved out west.
"I was out in Seattle for a while, before moving back to Oswego."
Adam also lived in Syracuse, before ending up in Buffalo four years ago.
"My son lives in Toronto now and Buffalo is just about as close to the border as you can get, without actually living in Canada."
Adam was working at another auto group, before joining the West Herr team.
"One of my former Managers said West Herr was a great place to be. I ended up having dinner with him, Ford Hamburg General Manager, Tony Helta and JC Conciardo and realized just how closely my values aligned with West Herr."
Adam has now been at West Herr for a little over two months, but is already recognizing the difference in working here.
"The support from everyone is my favorite part. Of course there is still competition, but never at the expense of anyone else. We are always looking to help one another grow."
When it comes to his future at West Herr, Adam has two goals.
"My short-term goal is to continue to get better as a Sales Professional and work my way up to the Presidents Club. Long-term, I would like to be involved in training across the company. I am actually working on a book right now that covers that very topic."
Outside of work, Adam enjoys running marathons.
"When you are a marathon runner, it is a rule that you have to bring it up as often as possible! I have a slight addiction with earning the medals from the races."
You may also recognize Adam as 'The Tie Guy.'
"It started off as a joke back when I worked in customer service. We had to wear ties at work and most of us would cycle between the same four over and over. I ended up winning an auction at the Goodwill for 83 different ties, which allowed me to share them with my co-workers. Over time my collection grew and one of my previous Finance Managers labeled me as, 'The Tie Guy.' Now I wear a tie pretty much everywhere I go and even do YouTube videos that my son is featured in with me. It works great here at West Herr because I am the only one wearing a tie most of time."
When it comes to what Adam wants others to know about him, it's that you should always try to hold yourself accountable.
"My friend started a movement called, 'Because I said I would.' Basically it has to do with promises made and promises kept. It doesn't matter what that promise is, it can be anything, but you should do your best to hold yourself accountable."