CX Champ: Brandon Mathewson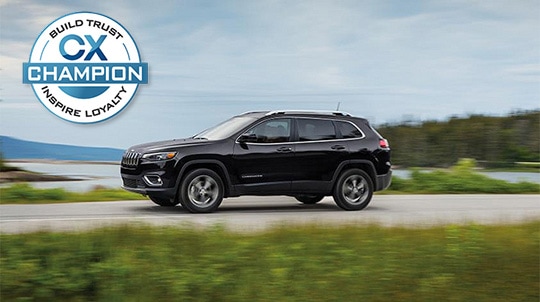 CX CHAMP HIGHLIGHTS
Customer: Lisa Z.
Sales Consultant: Brandon Mathewson
Dealership: Herr Chrysler Jeep, Orchard Park, New York
CX Focus: Understanding Customer Needs, Overall Sales Advocacy
Lisa Z. was ready to give up on buying her next vehicle. Frustrated by her previous shopping experience and with COVID-19 presenting new obstacles for shopping at dealerships, she was hesitant to restart the buying process and end up disappointed again.
"She was hesitant to even speak with me, because she was sure she was going to be let down," said Mr. Brandon Mathewson, a Sales Consultant at West Herr Chrysler Jeep in Orchard Park, New York. "Our first interaction was me listening, as she told me how terrible her car-buying experience attempt was at one of our competitors." "
Upon contacting Lisa, Mathewson said he could detect optimism from his customer.
"Once we spoke, I could feel her let her guard down once she realized this experience was going to be different," he said. The interaction already had its share of challenges. Taking place in the midst of the global COVID-19 pandemic, Mathewson was working from home, and only going to the dealership for confirmed appointments.
Overcoming Obstacles
"Not being face-to-face with anyone makes a tough gig even tougher!" Mathewson said. "It's tough to read people in a text message or a phone call. (It) really made me learn to be a better listener. Without having people in front of you, it increases the difficulty level of the whole situation. Picking up on customer cues really is key."
Inventory, Mathewson said, was also going to be an issue.
"She wanted a pretty specific color combo in a Grand Cherokee Limited X," he said, noting she wanted the Cherokee with a Diamond Black pearl coat. "We didn't have one on the lot new, but we did have a pre-owned unit that I offered her a test drive in."
Lisa jumped at the chance.
"She was so happy to have the opportunity (to test drive) that she immediately asked what the earliest time was that she could come in and do so."
Another big piece of the puzzle was her trade-in. Lisa was coming out of a Porsche and the trade-in offer from the competing dealership fell far short of her expectations. Mathewson said the dealership offered her a trade in valued at "thousands more" than what the competitors had offered.
"I was just happy that we were coming together to put a deal together," Mathewson said. Listening to the customer's past experience, Mathewson was now equipped to give Lisa a memorable experience.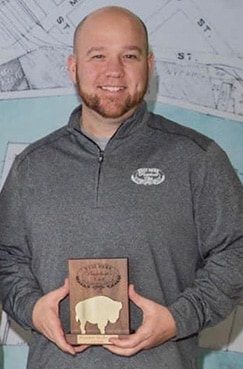 'We Are in the People Business'
"All I did was listen to what she didn't like about (her last experience) and did everything in my power to be the opposite of that," Mathewson said. "I mean, after all, we really aren't in the car business. We are in the people business, right? It's about building relationships with complete strangers in a very short amount of time. Most times, we get one shot to win someone over."
Based on Lisa's survey responses, Mathewson's interactions sold her on the vehicle, and on becoming a repeat customer.
"Everything from the start of my first conversation with Brandon was easy, polite and processional," she wrote. "I was looking at cars for two months and really struggling to get any exact numbers and scheduling test drives."
Lisa said Mathewson presented her with several options with different down payments, and highlighted key differences between leasing new and buying certified pre-owned.
"I had such a wonderful experience with West Herr, and I have told everyone I know!" she wrote. "This is my first purchase with West Herr and it won't be my last!"
Taking the time to listen to his customer's journey is what makes Brandon Mathewson a CX Champ .