West Herr Wednesday: Derek Vandriel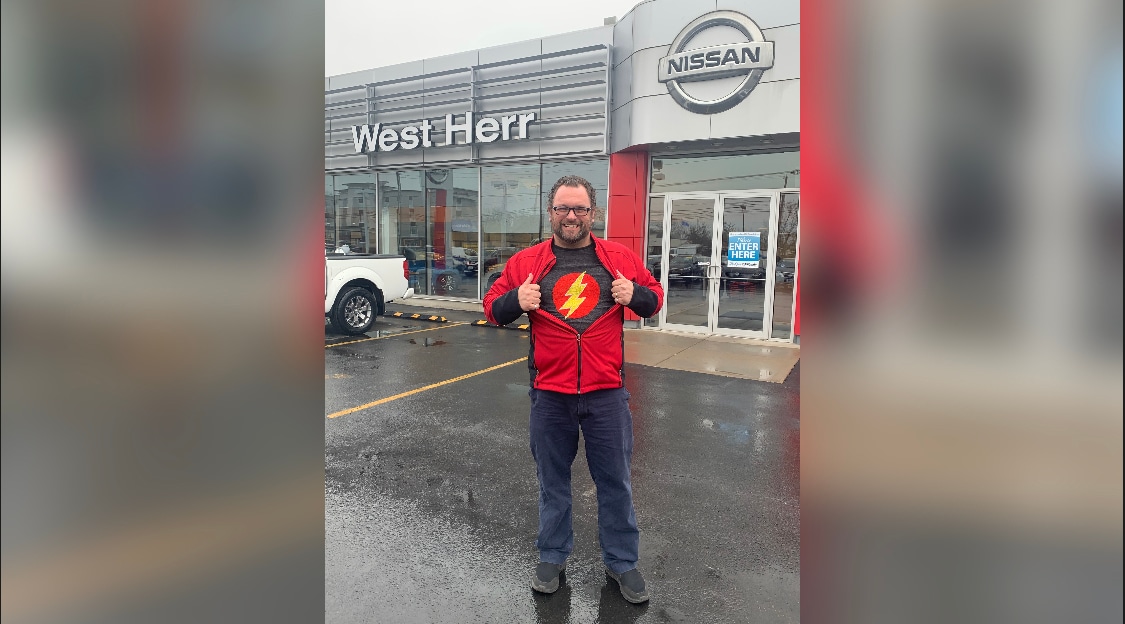 For this week's "West Herr Wednesday" we visited West Herr Nissan of Lockport to get to know Sales Consultant, Derek Vandriel.
Derek was born and raised up in the "Great White North", Canada.
"I was born in Niagara Falls and grew up in Niagara on the Lake."
Derek immigrated to Buffalo in 2004 when he married his wife, Michelle.
"I married a Yankee," Derek said laughing. "I left behind pretty much everything I knew including my family and friends and had to start from scratch."
Derek was working as a Children's Pastor when he found himself looking for a new job in 2015.
"The door closed for ministry at the time and my next door neighbor actually recommended I apply at West Herr. He said I would be great at selling cars, but I remember saying, 'no I don't want to lie to people' because that was my perception of a car salesman."
Derek's neighbor explained that West Herr's culture was the opposite of that.
"I considered going back into hotel management since thats where I had a background, but decided to meet with Aaron Hill and Mike Resinger. I took a chance on West Herr and they took a chance on me having no background in the automotive world."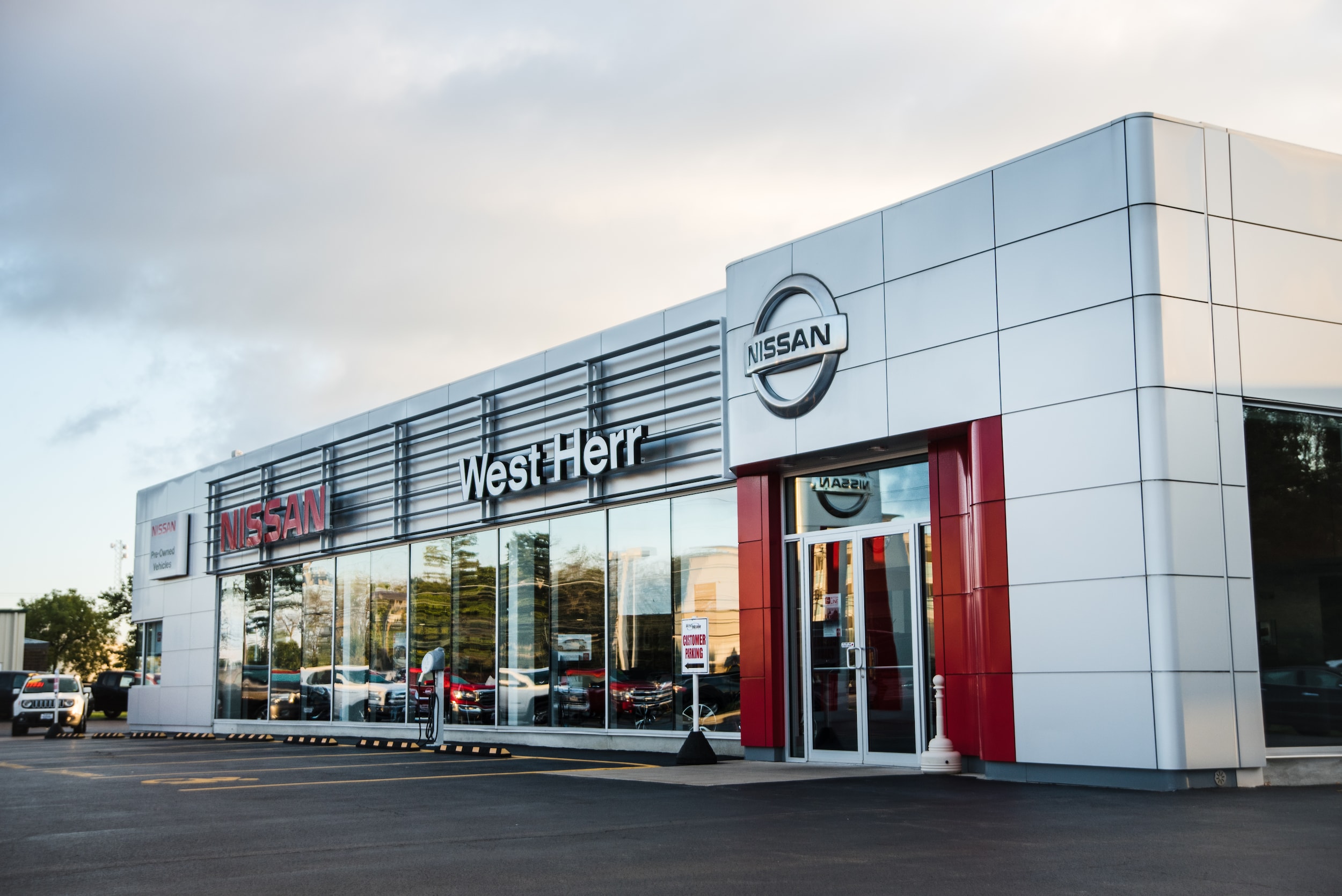 Now after almost six years with West Herr, Derek has found a lot he loves about the company.
"First and foremost, I love helping people. I've always been a people person and being able to guide them through the process of the second biggest purchase many will make outside of their house, is special to me. I love going on test drives with customers and just learning more about them."
Selling cars for almost six years, Derek now works mainly off of referrals.
"Having done this for a while now, most of my customers are people from the churches that I served at and love, friends and extended family. There's nothing better than being able to help those you care about."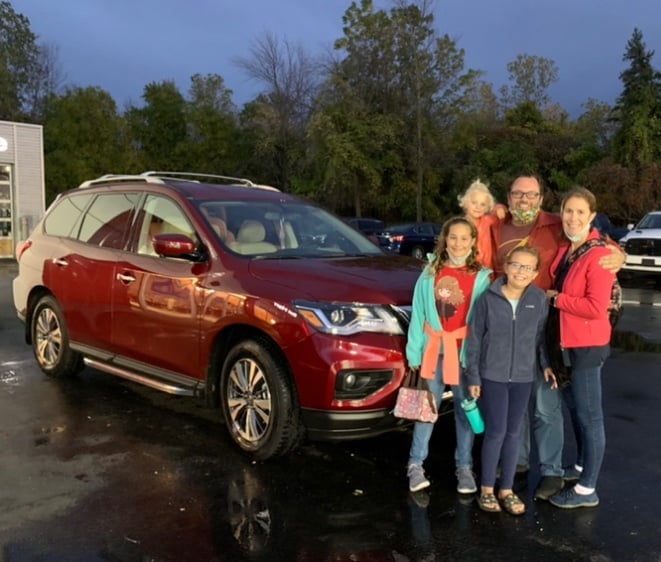 Derek also values the work/life balance.
"Being a father, West Herr has always been great about a flexible schedule that allows me to be there for my kids. Whether it's getting them on the bus in the morning, or attending concerts and swim meets."
When it comes to his future at West Herr, Derek sees a natural fit.
"I love sales and it's certainly where I'm comfortable, but I have a background in managing people. At my old job, I managed worship teams, story tellers, dozens of small group leaders and at Vacation Bible School we could have upwards of 100 volunteers. I'd love to be able to get into management one day here and pour myself into a team to help them grow."
Outside of work, Derek is still actively involved in ministry.
"I am currently serving in the children's ministry and middle school ministry at the Chapel at Crosspoint."
Derek is also a Dad to three young girls.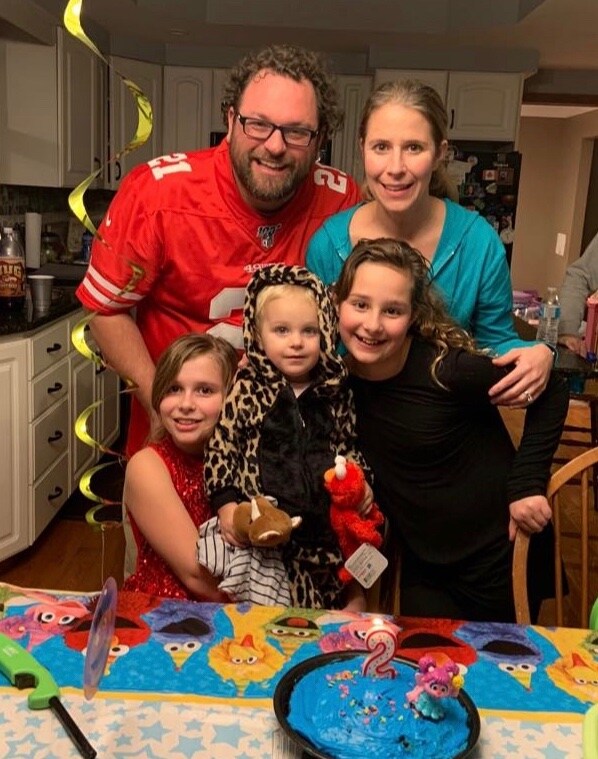 "Annabelle will be 12 in July. Makenna is 10 and Reynalise, our surprise, is 3."
When he's not at work, you can catch Derek outdoors.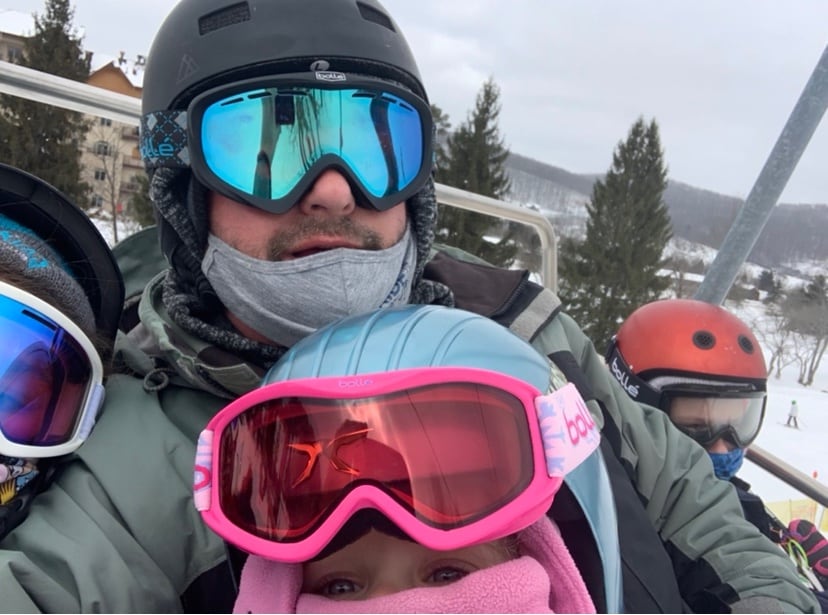 "Skiing with my girls is one of my favorite things to do. I don't get to do it as much as I'd like, but it's a lot of fun. I also love chopping wood by hand. I use an axe and a chainsaw. We have a wood burning stove and that's how I like to heat my house."
When it comes to the people who have been most impactful for Derek during his time at West Herr, three names come to mind.
"Aaron Hill. He was my first General Manager and the one who initially hired me. He really put a lot into helping me start my car sales career. Mike Reisinger, because of his initial training. It really gave me an added boost of confidence never having worked in the industry before. And then my Sales Manager, Brian Hy. He's a great, strong leader who always remains calm. Just someone who is always there to help."
Derek wrapped up his interview with this.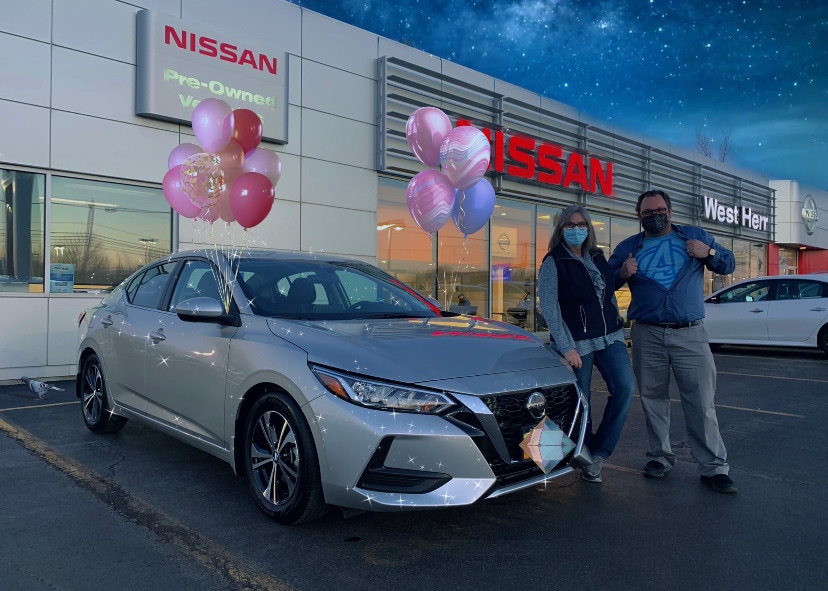 "I wanted to find a way to bring the Children's Pastor with me to my automotive career, so I became the, 'friendly neighborhood car salesman.' I wear all different superhero shirts for my deliveries with customers. Sometimes buying a car can be a long, tedious process, so my goal is to have some fun with it and make it more enjoyable for everyone."