Spurr Subaru Acquired By West Herr Auto Group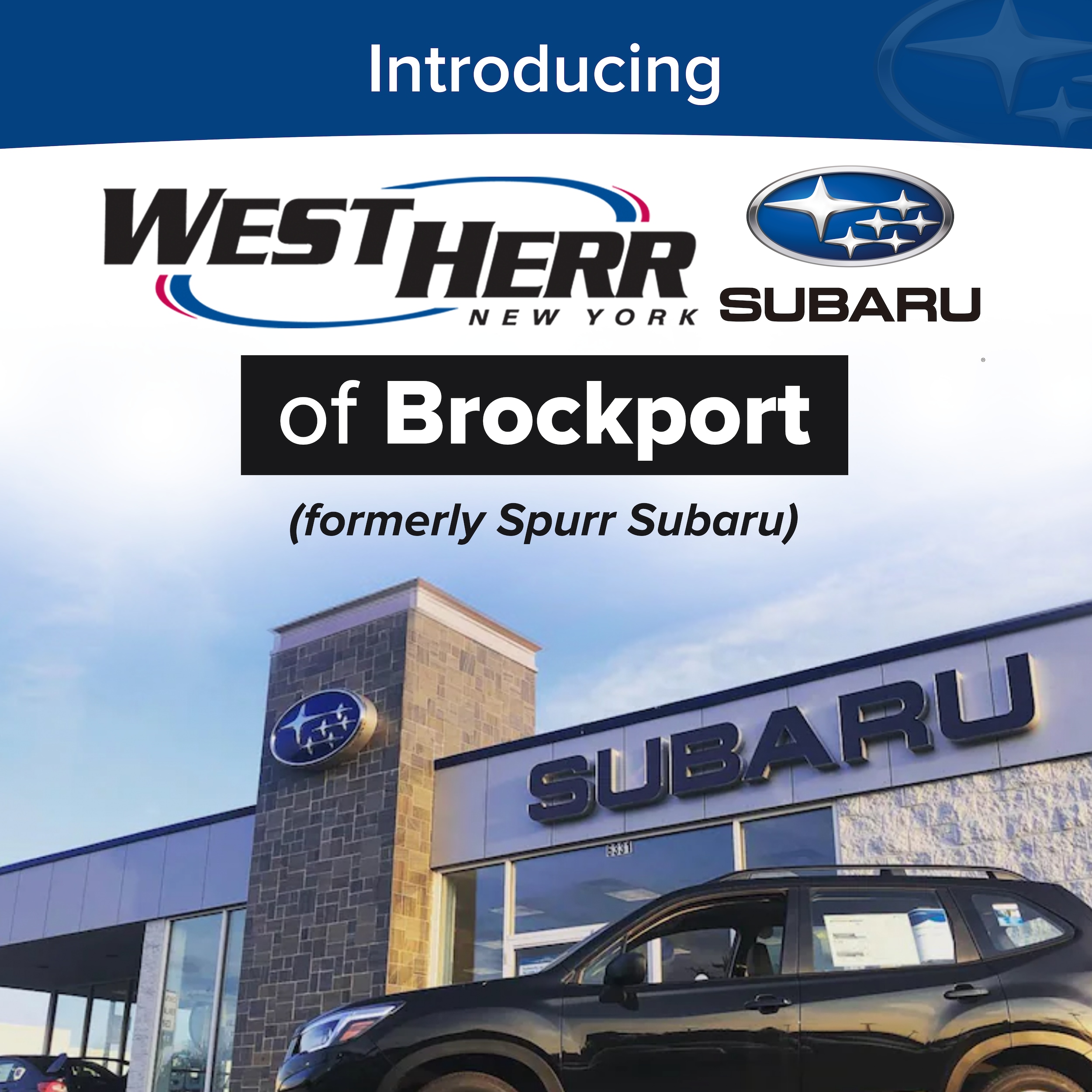 We are pleased and excited to announce that West Herr has acquired Spurr Subaru in Brockport, NY owned by Jeff and Danielle Lash. On Thursday, September 2, West Herr Subaru of Brockport will be open for business located at 6331 Brockport-Spencerport Road in Brockport. Spurr Subaru has been in business since 2007 and was acquired by Jeff and Danielle Lash in 2019. This will be the 30th location for our group, as well as our second Subaru dealership location. The Subaru Signature facility currently has 22 employees and is projected to sell 1000 new vehicles and 800 used vehicles per year. West Herr has represented Subaru since 1994 and we are proud to continue the tradition of representing one of the strongest brands in the industry. With this acquisition, West Herr will now have 7 dealership locations in the Rochester market. Mackenzie (Mack) Fogarty a six-year employee of West Herr will be the General Manager.
Scott Bieler, President & CEO of the West Herr Automotive Group expressed that "All of us at West Herr are excited about representing the Subaru brand in Brockport. Already representing Subaru in Buffalo, we know firsthand the quality of their product and the benefit their product brings to Western New York. Jeff and Danielle Lash have represented the brand well as their time as owners, and we look forward to carrying on that tradition."
Jeff and Danielle Lash commented that "It has been a pleasure working with West Herr on this transaction. We are fully confident that customers and employees alike will be delighted with this transition."
West Herr, which was founded in 1950, started as a single point Ford Dealership in Hamburg, New York, is the largest automotive group in New York State. With 30 locations in Erie, Niagara, Monroe and Ontario counties representing 23 franchises and 2,310 employees. In 2020, West Herr sold over 51,000 vehicles and serviced more than 450,000 vehicles. West Herr has received Business First of Buffalo's "Best Places to Work in WNY award for 17 consecutive years and Better Business Bureau "Torch Award for Marketplace Ethics" eight times.
The West Herr Automotive Group is dedicated to absolute excellence in customer service provided by honest, responsible, and respectful people. West Herr supports individual pride, company spirit, and community involvement.