West Herr Wednesday: Andrew Whitte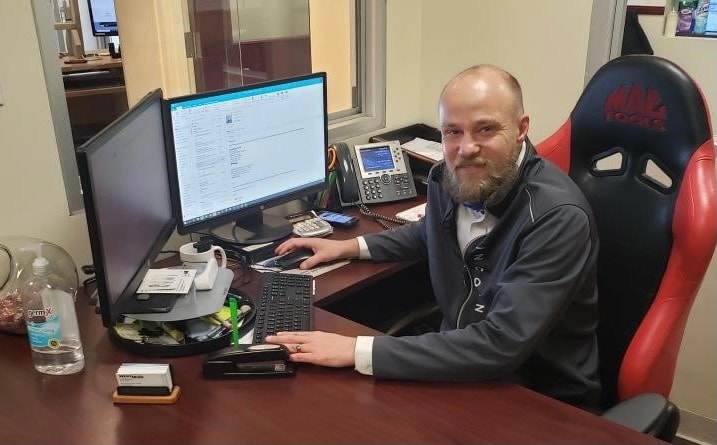 For this week's West Herr Wednesday, we visited West Herr Ford Lincoln of Amherst to get to know Service Director, Andrew Whitte.
Andrew was born and raised in WNY.
"I grew up in Cheektowaga and have always loved being in WNY."
Prior to joining West Herr, Andrew worked at another local dealership.
"I was at Glen Campbell Chevrolet for about 12 years and decided to make a change. At the time (Fixed Operations Project Manager) Mark Zeisz was asking me to consider joining West Herr, but I was contemplating going back to school to try something different. After having dinner with him and talking all about what West Herr had to offer, I decided to go for it."
Andrew joined the West Herr team 11 years ago.
"I started off at the Chevy Hamburg store and immediately was blown away with how great West Herr treats its people. That was initially the thing I was most impressed with."
Once West Herr acquired Glen Campbell Chevrolet and turned it into West Herr Chevrolet of Williamsville, Andrew had the opportunity to return to his old store.
"I was fortunate enough to be able to go back there since I was familiar with the store and build up our team over there. It was an amazing opportunity."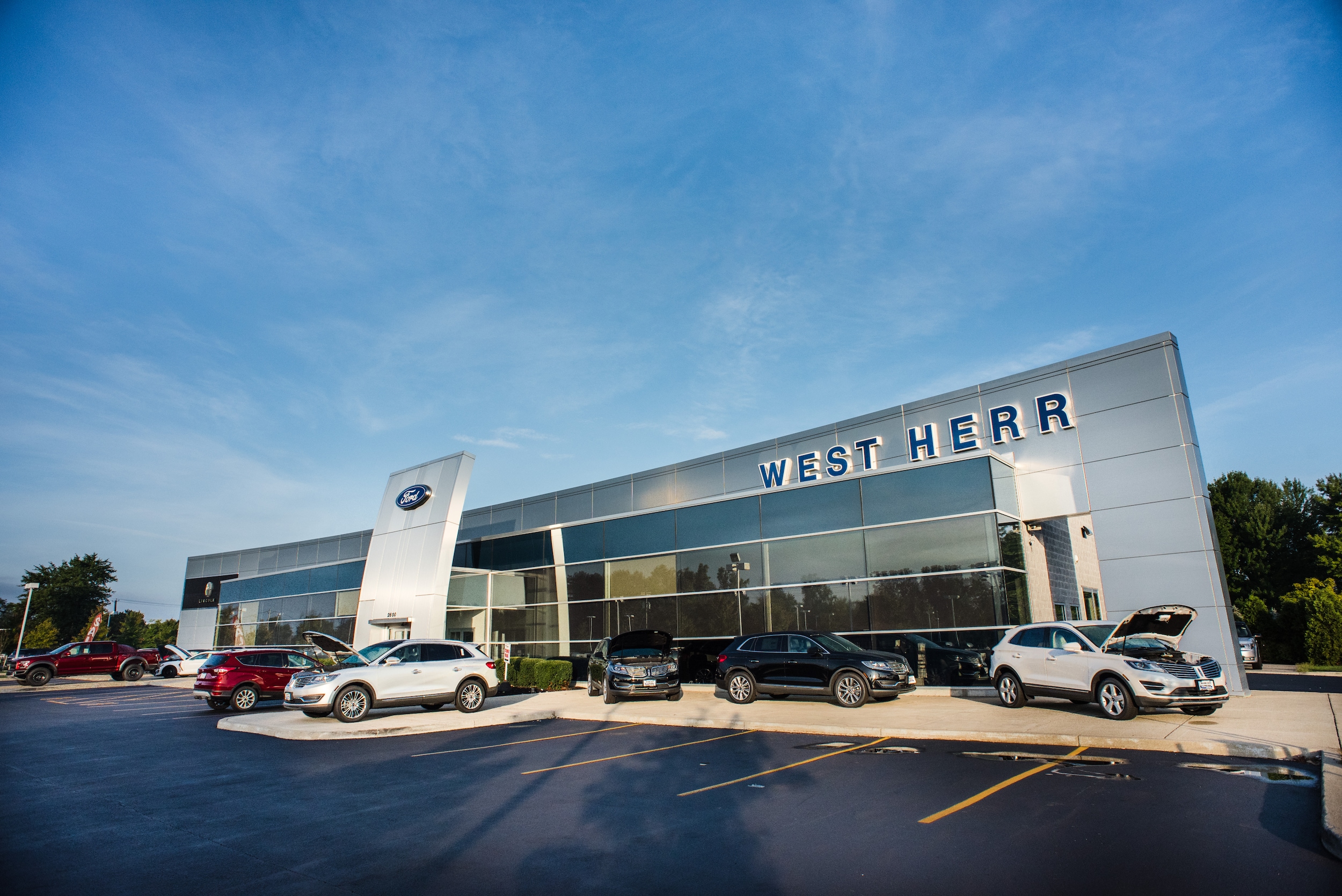 From there, Andrew made his way to the Ford Lincoln of Amherst store where he is at now.
When it comes to his favorite part about West Herr, it's being able to help others.
"The best part is being able to have a positive impact on someone else's day. Whether that is a quick coaching session, or just sharing a smile. Seeing people grow both personally and professionally is extremely rewarding. That is the culture that has been created here with all of these wonderful people."
In terms of his future at West Herr, Andrew takes a team first mentality.
"I don't have a set goal when it comes to a specific title. Title, or no title, I just want to do whatever I can do have a positive impact on the company. It's the wolfpack mentality. We are about living in the now and being part of the best team possible."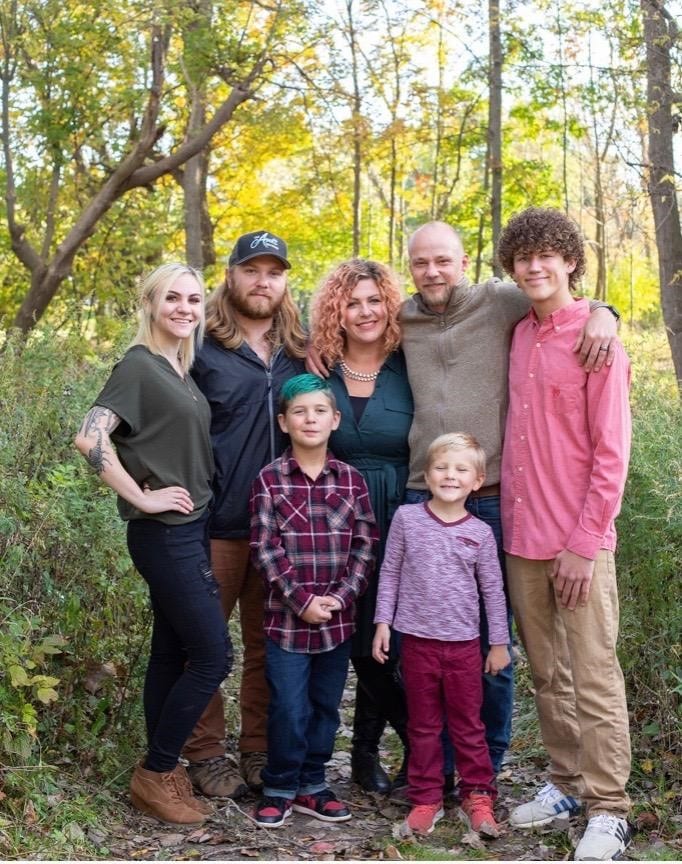 On the personal side, Andrew is a husband and a father.
"My wife, Kate and I have three kids. Carter who is 18, Landon who is 10 and then our youngest, Andrew who is 6."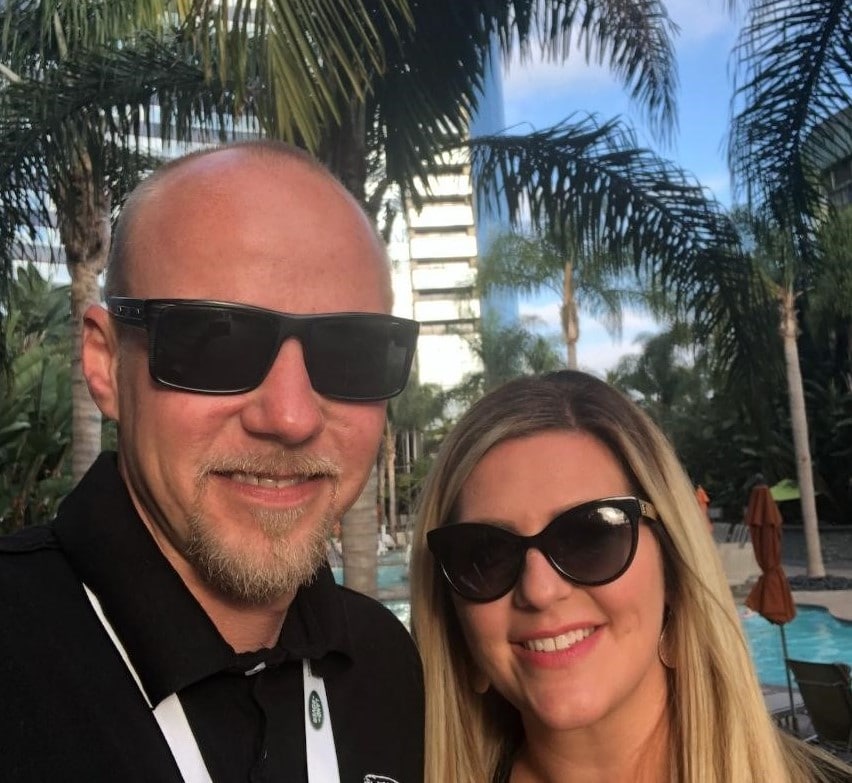 The family lives in West Falls, NY.
"We had a very special opportunity to buy my grandparents' home out in West Falls. It was a big decision for us to move out there, but I knew all the wonderful memories I had a kid there and wanted to be able to provide the same for my family. It's always been the hub of family activity, so we plan to continue that."
When Andrew has some free time, you can find him outdoors.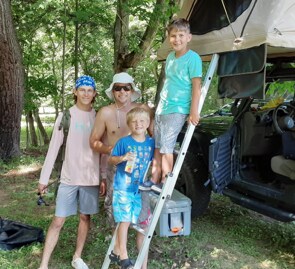 "Fishing, hiking, mountain biking, dirt biking, snowmobiling and boating. WNY is perfect with the four seasons to be able to fully enjoy the outdoors. That's what I love to do the most."
While many people have helped Andrew get to where he is today, one person that he truly admires is Vice President of Fixed Operations, Jay Galligan.
"Jay defines confidence and leadership. He is always one to command a room and is someone I really strive to be like. He has been very impactful during my time with West Herr and has always been there for me personally and professionally."
In closing, Andrew just wanted to reiterate how thankful he is to have ended up at West Herr.
"I'm really blessed to be part of this awesome company. It's a wonderful place to work. Where would you rather be than right here, right now??"