TECHNICIAN TUESDAY: Andrew LeBuff
For this week's Technician Tuesday, we headed over to West Herr Collision Center North to meet Body Shop Technician, Andrew LeBuff. Andrew has been in the Tech industry for about 13 years now.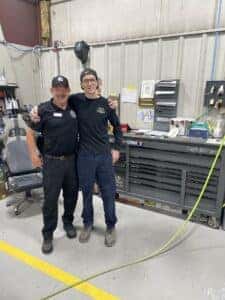 Prior to working at West Herr, Andrew got started in his career at Carubba Collision. He mentioned growing up, he was always around cars, which is the reason he got into the tech industry.
"I've been working on cars since I was 12, but professionally, I started when I was about 21," Andrew says. Andrew has been with West Herr for about four years now!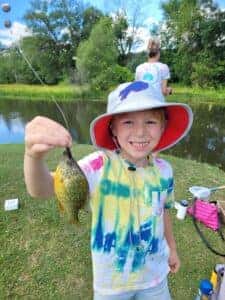 Andrew's dad is part of the reason he decided to give West Herr a shot. His dad is also a Body Shop Technician at one of our Southtown locations. Andrew explains that he's only heard good things about working for West Herr, making him confident in making the switch.
"It's more like a family-type atmosphere, everyone is super nice here," Andrew says as he speaks on his co-workers in the Body Shop.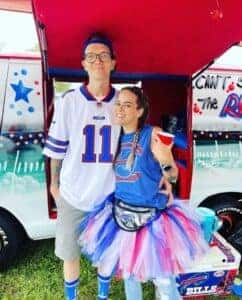 Andrew says one of the best memories of working at West Herr so far was winning a trip to Disney for his family! "I got to take my kid to Disney for the first time, so that was super nice of West Herr." Andrew mentions it was a once in a life experience that he was so thankful to receive.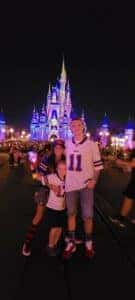 Even when Andrew is not working, his life still revolves around cars! He mentions in his free time, he loves to still work on them and fix them up.
On top of that, he and his family love to camp. He mentions they built cabins in Cuba, NY and love to spend time outdoors there, especially fishing.
Andrew and his wife, Blair, have an eight-year-old son named Blake, who also keeps them busy!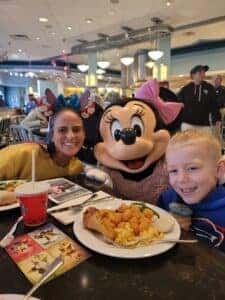 When asking Andrew about his career here at West Herr, he mentions he really loves the position he is in now. He says he wants to stay exactly where he is and just keep getting better. "I'm not ready to move into an office just yet," Andrew says.
"Our production manager, Chip, is energetic and gets everyone going. He's really helped me get to where I am today," Andrew says as he speaks on some significant co-workers who have helped pave the way for him.
Andrew is a very talented and motivated member of Team West Herr and we are very proud to have him!