Technician Tuesday: Destinee Blood-Pattison
For this week's Technician Tuesday, we headed over to the all-new West Herr Collision & Auto Glass of Henrietta, to meet Apprentice Technician, Destinee Blood-Pattison. Destinee is a recent high school graduate who is hitting the ground running with her career as a technician!
Prior to starting her apprenticeship, Destinee recently graduated from BOCES for Auto Body Restoration & Collision work and then began her apprenticeship at Mac's Auto Service II. Shortly after her starting, West Herr acquired Mac's and transformed it into the all new West Herr Collision & Auto Glass Henrietta!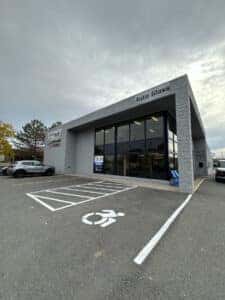 Destinee mentions her one driving factor for getting into this field was her late grandfather. She says growing up, she would be alongside her grandfather, helping him with body work on his vehicles, and knew that is what she was meant to do!
She mentions one of the reasons she felt confident in West Herr's new ownership was because she was offered to be a part of our fifteen-week technician certification class. She mentions it's hard to find body shops who take in new techs with little to no experience, so she is excited to jump at this opportunity.
Destinee says that when she is not working, her hobbies still somewhat involve cars! She says she is in the process of fixing up her personal car after unfortunately hitting a deer. She also has her hands full with her 9-month-old puppy! In addition, Destinee adds she also loves building Derby cars & competing in demolition derbies!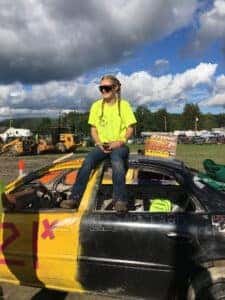 A fun fact about Destinee, is that she is originally from Kansas! She was born there and moved to the Springwater area when she was about five-years old.
Destinee has big dreams and goals for herself in both her personal & professional life in the next couple years. She mentions her boyfriend is in the Military and just got out of Basic Training! One personal goal for herself is to be financially stable and potentially living on her own!
In her work life, she hopes within the next five-years, she is completely certified as an Auto Body Technician and able to perform large tasks with little to no help. She also hopes that she will be the one painting the cars. Destinee says that was one area that she focused a lot in in BOCES and would love to dial in on that soon.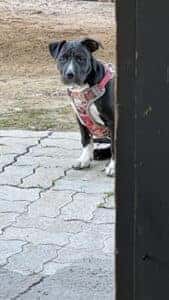 When talking about life as a technician, Destinee says that there are two tools she can't live without. A 10 mm socket, and a flat head screwdriver with a magnet at the end!
While Destinee is new to Team West Herr, she mentions she has already worked with people who have made her feel like part of the team. She wanted to specifically shout out Chris Tkaczyk & John Furey. She adds before she started as a West Herr employee, John reached out to her to welcome her to the team, which made her super happy!
We are so excited to see all that Destinee accomplishes here at West Herr! Welcome to the team, Destinee!
If you or someone you know is interested in applying to West Herr to join our awesome technician team, you can find more information over on our careers page.