TECHNICIAN TUESDAY: Jackson Lieber
For this week's Technician Tuesday, we headed over to West Herr Hyundai to meet Technician, Jackson Lieber. Jackson is coming up on his two-year anniversary with West Herr this September!
Jackson recently graduated from the SEACO program through Erie Community College, where he was a Technician Apprentice at our Hyundai store but has become a full-time Technician this past July!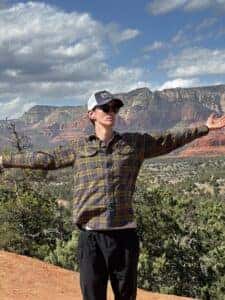 Fresh out of high school, Jackson attended college studying Early Education, but found that was not the right career path for him. After taking a year off, he soon found what he would want to be doing the rest of his life!
Prior to beginning this program, Jackson worked at another local dealership ad a Lot Attendant. He realized he wanted more but enjoyed working in the Automotive Industry. He mentions he wanted to become a technician because of the demand for the job, it is a sense of job security for him.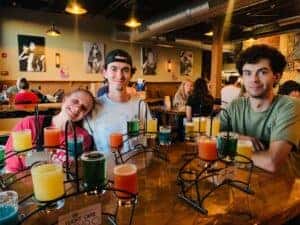 When asking Jackson why he wanted to continue his career at West Herr upon graduation, he mentions the work environment is second to none. "My co-workers and the management have made it very comfortable for me. I feel very appreciated here; I couldn't see myself leaving that." Jackson says.
He mentions one of his favorite memories of working at West Herr was going Go Cart Racing as a team! Jackson even mentioned he came in first place.
Jackson mentions outside of work he loves to stay active and hang out with friends. He is on a volleyball league and loves to play disc golf. He also just moved into a new apartment, so that is keeping him busy as well!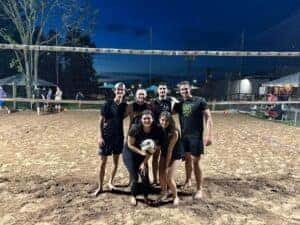 Jack added that he has a coaster collection and eventually wants to use his collection to make a coaster wall!
While Jackson was in the SEACO program, he was assigned to a mentor that has been there to guide him for the last two years. "Bryan Reynolds was my mentor, and he has really led me through the last few years and helped me get to where I am today. I cannot say thank you enough!" he says.
Jackson mentions he has a lot of goals to accomplish here at West Herr. One is becoming EV certified. He mentions that this would be a bigger sense of job security as EV Vehicles are becoming more prominent in the world.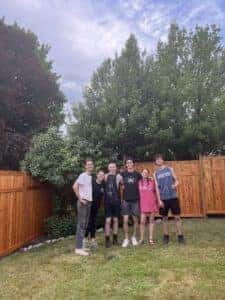 He also says he would love to be a Shop Forman one day, and with his determination there is no doubt he will get there!
Jackson says there are two things while in the shop he cannot live without, his pocket screwdriver & his speaker! He mentions his favorite work to do on cars are the larger projects, like transmission work.
Jackson has come so far in the few years he's been here, and we can't want to see all that he accomplishes!
If you or someone you know is interested in applying to West Herr to join our awesome technician team, you can find more information over on our careers page.