TECHNICIAN TUESDAY: Jake Diermyer
For this week's Technician Tuesday, we headed over to West Herr Ford of Amherst to meet Technician & Shop Foreman, Jacob Diermyer. Jacob has been at West Herr & in the Tech industry for about 17 years now. He is a Senior Master Certified Technician with the Ford brand as well.
Jacob began his technician career in the Ford Asset program right out of high school, which was sponsored by West Herr. Prior to West Herr, he wasn't officially in the automotive industry, but he grew up working on cars, which is the reason he got into the tech industry.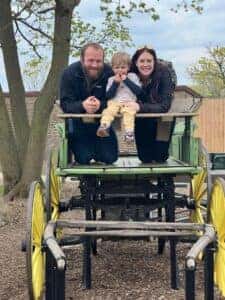 Jacob says, "I wasn't officially in the automotive industry yet, but I always tinkered around with cars back when I was younger with my dad out in our garage. I started by helping my dad, and then once I began to work on cars on my own, I took interest and made it into my career!"
Jacob has stuck around with West Herr because of how great of a company it is to work for. Jacob feels he has always been treated fairly, and handled situations in a way that he is grateful for.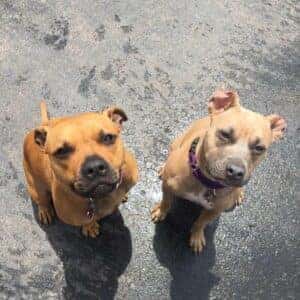 "There are so many perks with working for West Herr. The picnics, the concerts, and everything in between are just an added bonus. I work with people who have also grown to be family, which is what you want."
Jacob has goals for the future. He knows his strong suit is working on cars, but his body won't be able to do it forever. Jacob hopes to move up within the company at some point, hopefully into a management role.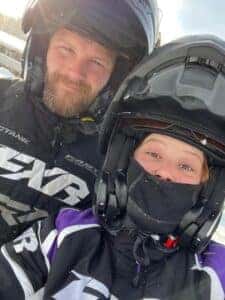 When Jacob's not at work, he works on cars at his shop at his home, which shows his true passion for working on vehicles. Besides cars, Jacob enjoys hunting, fishing, and camping with his two kids, Gavin and Briella. He also enjoys spending time with his two dogs, Paisley and Daisy.
When asked if Jacob had any team members he would like to shout out, he shouted out his service director, Firas Sallaj. "When I first started shadowing here, Firas was actually the first tech that I had shadowed. It's been awesome to see him go all the way to being my manager. Manager or not, he has always been a great leader for me.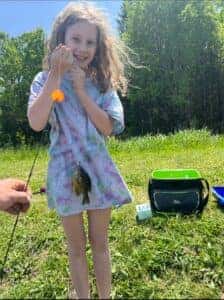 Jacob is a very talented and motivated member of Team West Herr and we are very proud to have him on the team!
If you or someone you know is interested in applying to West Herr to join our awesome technician team, you can find more information over on our careers page.